Interview
The Israeli startup disrupting traditional markets with its AI crystal ball
Fetcherr can gather and analyze enormous amounts of data points from various verticals of industry and predict the price of anything from toasters to trousers
"I don't want to sound pretentious, but like Pfizer, we've been able to develop a vaccine. There are people that say there is no Covid, there is no pandemic, and everything will return to the way it was. But the majority understand that things will change permanently and that is where we come in," said Robby Nissan, CSO of Fetcherr, an Israeli startup aiming to disrupt traditional markets with its Deep Learning technology.

Fetcherr uses deep price neural network (DPNN) technology that can gather and analyze enormous amounts of data points from various verticals of industry, including things like supply pricing, demand curves, competitor price analysis, political events, and even the weather. The company's centralized autonomous AI deep learning software-based model is very similar to those utilized in financial markets. Though Fetcherr is product agnostic, meaning it can predict the price of anything from toasters to trousers, its current activities are focused on the aviation and tourism world with the company recently completing a successful pilot with a major Asian airline.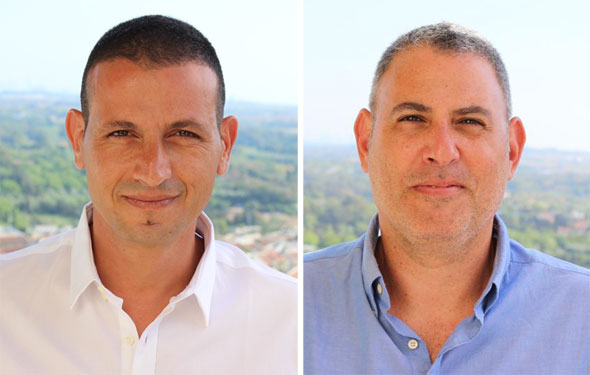 Fetcherr co-founders Roy Cohen (right) and Robby Nissan. Photo: Orit Avizmil

Fetcherr was established in 2018 by a group of friends from the coastal city of Netanya. After coming up with the basics of the model, they decided to bootstrap their work for a year, putting their tool to work in attempting to predict the price of 1.5 million popular items on Amazon's online stores. According to the company, it registered 90% accurate results up to a year in advance.

"We chose Amazon because Amazon is a microcosm of what's happening today in markets. Amazon changes the price millions of times a day, and it's not done by humans. They use a set of rules that they give the algorithm to understand who the consumers are at each moment of the day, and set the right products at the right prices. Now you cannot reverse engineer this because it's a closed system. So we thought that if we were able to understand the logic of their pricing system we would be able to predict what the prices will be. The challenge was to see if we can understand Amazon's brain," explained Roy Cohen, CEO of Fetcherr.

Fetcherr, which currently employs 37 people and has raised $6 million, aims to provide a smooth transition from legacy-based systems to new economic models in a matter of months. Just as in algo-trading in financial markets, Fetcherr's product can continuously predict the demand, optimize the price of a product or service and accurately predict and react to competitor behavior.

"These technologies all already exist. All we did was build the bridge that can take these technologies and implement them in a traditional market," noted Cohen. "It's not necessarily that these markets were not eager to change their technology, but they couldn't because the infrastructure is 40 years old. And in order to change the technological infrastructure, it demanded so much human resources and money and no one wanted to do it on their shift. Our system is able to piggyback on current systems."

Cohen noted that Fetcherr has a long list of airlines with which they are negotiating after already onboarding Brazil's Azul. "We are able to predict anything you want. Eventually, our vision is to be like the Robinhood of traditional industries, cut out the middlemen and benefit the actual businesses and consumers."