Techstars TLV launches second accelerator program of 2021
It marks the first time Techstars has run two programs in the same year in Tel Aviv
Techstars Tel Aviv, the local branch of the international mentorship network, has today announced the launch of its second accelerator program of 2021. The 13-week program commenced earlier this month and will run until January 13, 2022. It is the first time that Techstars Tel Aviv has run two cohorts in the same year, and will continue to do so in the future.

In total, 12 companies are taking part in the program which will see companies receive investments of up to $120,000, be matched with mentors for consultation, and have access to the Techstars global network. This season's cohort was selected after being handpicked from 'hundreds' of applicants.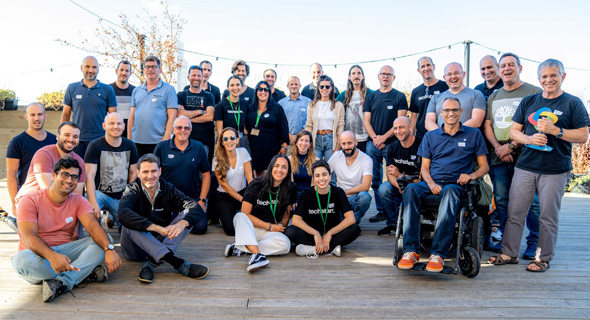 The Techstars Team. Photo: Hanna Taieb

The program is led by Hilla Ovil-Brenner, an entrepreneur who founded three companies and spearheaded the Barclays-Techstars joint program in Israel. "It is the first time, internationally, we are opening two programs for the global accelerator in Tel Aviv in the same year," she remarked. "I see it as an honest vote of confidence in the local program, in the Israeli ecosystem, and in Israeli startups in general. It is a great opportunity for these 12 companies who will receive the incredible and unique opportunity to meet and learn from leading experts."

This is Techstars' fifth year in Israel. The companies currently in the program are as follows:
AgadoLive - which provides a no-code interactive video solution to build a unique presence for customers

Autority.io - which is a car ownership app that uses APIs to centralize how customers consult, pay, and renew car services
Binsight - which is an AI-based system to help track food consumption and help consumers save time, money, and reduce their food waste
EyeKnow - which is an AI-based platform protecting people from abuse and neglect with the use of security cameras and a mobile app
EZCheck.me - which automates the process of attendance tracking at school by using a QR code to register their attendance and track their insights
Insuretax - which harvests the data from tax advisors to identify repeating patterns and leverage affordable insurance policies for small businesses
optimusQ - which is an automatic cross campaign management and optimization platform for digital marketing
Ovvio - which is a collaboration tool for professional services firms to help employees take meeting minutes and assign trackable tasks easier
Renbizz - which is a turnkey rental platform to help retailers join the rental model and create an ecosystem of rental businesses
reTravel - which is an autonomous cross-selling technology for the travel industry to maximize the loyalty and value of travelers
Sea Analytics - which is an augmented video analytics performance management platform for outdoor sports
YieldX - which is an AI-IoT-based precision biosecurity platform for agtech, providing operational and physiological data for optimal animal care

Techstars operates 50 accelerators around the world that have so far worked with 2,620 companies, 16 of which are unicorns, adding up to a total market capitalization that is more than $63 billion.