Meet the Israeli startups joining Google's Growth Lab
Ten local companies from different verticals are joining the fifth cohort of the tech giant's exclusive program
Ten Israeli startups have been selected for the fifth cohort of Google's Startup Growth Lab, a program launched by Google Israel in 2018 that now runs in 14 countries.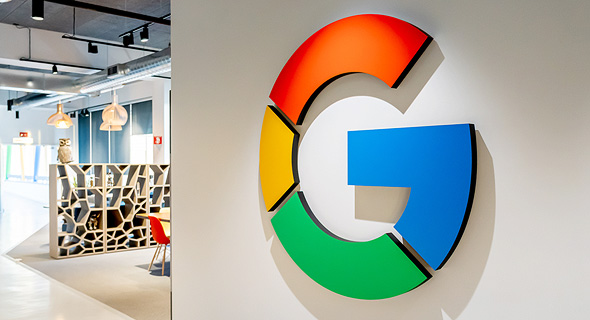 Google offices. Photo: Shutterstock

Coralogix, Compete, Juno Journey, Circles, LingoPie, Cyrus, Zenner, Rewire, ​​CalmiGo, and Antidote Health will participate in Google's 4-month exclusive program for B2C & B2SMB startups aiming to accelerate the startups' businesses. 34 startups have participated in past cohorts, among the graduates are Melio, Papaya Global, Orcam, Oribi, Elementor, Workiz, AI21Labs, Lili Bank, Marble Law and more.

Startup Growth Lab graduates have raised $2 billion after participation, hired more than 4,000 employees, with four of the startups becoming unicorns and one conducting an IPO. During the program, the participants receive workshops and mentoring on brand communication strategy, product, UX/UI, Leadership, Measurement and Ads. In addition, each startup gets a tailor made industry analysis by Google analysts.

These are the ten startups accepted to the program:

Coralogix

Coralogix is a stateful streaming data platform for log, metric, and security data. Using proprietary technology, Coralogix provides modern engineering teams with real-time insights and trend analysis with no reliance on storage or indexing. This approach to monitoring and observability enables organizations to overcome the challenges of exponential data growth in large-scale systems.

Compete

Compete offers an advantage with immediate insights into complete compensation package data tailored for tech. Trusted by tech companies, Compete takes the guess out of guesswork with real-time benefit benchmarks compared to the market.

Juno Journey

Juno delivers a cohesive, AI-powered approach to learning and development journeys. By unifying onboarding, training, and upskilling into one platform, customers receive a personalized career development experience that ensures shared success and exponential growth.

Circles is an emotional support platform that ensures no one has to overcome a life challenge alone. Circles matches people who are going through similar life challenges, in small, safe and private groups led by professional facilitators. Each Circle connects via weekly video meetings, an ongoing online chat group and also through exercises that helps members to be heard, understood and feel truly supported.

LingoPie

Lingopie is a language learning platform that uses the immersive experience of watching TV shows and movies to teach new languages. Using a layer of interactive NLP technology, each TV show becomes a language learning lesson which allows anyone, beginner to advanced, to learn just by watching great TV shows & Movies. Lingopie's mission is to make learning a new language as fun & accessible as watching a great TV show or Movie.

Cyrus

Cyrus offers protection from cybercrime. Its mission is to make people safer. Cybercrime is an enormous threat to society, and it is very hard to trace. Cyrus' identity theft protection monitors all credit and bank profiles , as well as detect and alert users of suspicious activity in their personal online accounts.

Zenner

Zenner is building a fully digital and proactive travel insurance experience, designed to be loved and trusted by travelers. By combining instant claim resolution, data-driven underwriting, personalized trip updates and a customer-obsessed 24/7 assistance, Zenner aims to redefine how people are looked after when they are on the road.

Rewire

Rewire is a licensed remittance company that helps users save on fees and rates when sending money. Rewire is shaping the way international workers manage their finances, helping them create a better, more financially secure future for themselves and their families. Using innovative technology, Rewire is building the first financial services company tailored for the unique cross-border needs of migrants worldwide.

CalmiGo (Dendro Technologies) was founded to offer scientifically proven, technology-based, drug-free products for anxiety, stress, pain, ADHD, and other health related conditions. CalmiGo was established to fill the gap between medications that are very effective but have severe side effects, and "alternative solutions" that are in most cases hard to integrate into a daily routine and are not immediately effective. CalmiGo is closing this gap by providing technological solutions that are as easy to use and as effective as medications.

Antidote Health

Antidote is an AI based virtual HMO for the 40M uninsured Americans. They believe that every person is born with the fundamental right to receive proper medical treatment and they are on a mission to become the largest HMO in the US by the turn of the decade.