BackBox closes $32 million Series A for the hybrid multi-cloud era
The news also comes with the appointment of Andrew Kahl as the new CEO and a move to Dallas
Israeli backup and recovery software company Backbox has announced that it has raised $32 million in a Series A round led by Elsewhere Partners. As well as the funding, the company has also announced the appointment of Elsewhere Partners Operating Advisor Andrew Kahl as CEO and the establishing of a new global headquarters in Dallas, Texas. Chris Pacitti, founder of Elsewhere Partners, and Sloane Child, vice president of Elsewhere Partners, will join its Board of Directors.

BackBox provides network automation, security, and management solutions that can help companies streamline tasks and ensure network performance and safety. It will be using the funding to scale its offerings and increase its market reach across the U.S and EMEA. The company already works with more than 180 partners such as Check Point, Cisco, and Palo Alto Networks.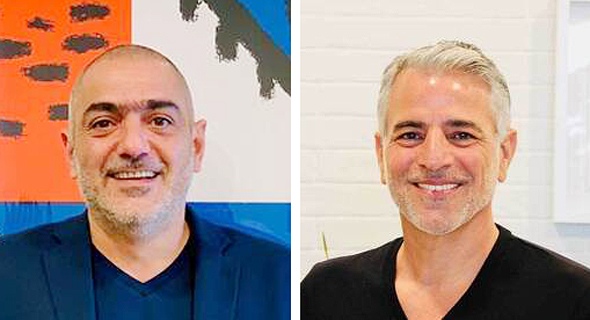 The Backbox founders

"Having worked closely with Elsewhere Partners throughout the due diligence process, I was blown away by the customer success stories, the market potential of BackBox, and the impressive growth the team has been able to achieve without previous funding," said CEO Andrew Kahl. "There is unlimited potential to expand BackBox's market reach as network environments become more complex and IT constraints continue to evolve. I am thrilled with the opportunity to work with Elsewhere and the co-founders to help lead the next phase in the company's journey – becoming a global leader in network automation solutions."

Kahl will bring decades of experience having previously served as co-founder and SVP of operations at CREDANT Technologies, a software encryption company acquired by Dell. He also served as global VP of customer success for NetApp and before that as chief customer officer at SailPoint.

Despite moving the official headquarters to Kahl in Dallas, Texas, BackBox will keep its engineering and R&D teams in Tel Aviv while growing other teams in the States. Co-founder and former CEO Arik Elias will support continued international sales efforts, while co-founder and CTO Rafi Zvi will continue to lead engineering and R&D efforts in the Israeli office.

"Elsewhere Partners, Andrew, and the go-to-market expertise they bring will be a winning combination for BackBox," added Zvi. "Their dedication to customer success and experience scaling software companies will help BackBox continue to grow."

BackBox was founded in 2009 by Elias and Zvi yet this marks its largest investment to date. The company is owned, in part, by Israeli mobile carrier Cellcom.