Israel's Browzwear named one of Fortune Impact's 'companies doing good while doing well'
The second annual list highlights companies that successfully balance profit and purpose in business
Browzwear, a 3D solution for providing prototyping in the fashion industry, has been included on the 2021 Fortune Impact 20 list. Powered by TBG's The Rise Fund, the list highlights venture and private equity-backed businesses that have acquired customers and generated revenue while offering products or services that have a positive effect on the world.

"We are extremely honored to be among the elite group of companies recognized by Fortune as successful businesses that are also having a positive impact on the world around us," said Sharon Lim, CEO of Browzwear. "It's long been our goal to be a catalyst for positive change, and we see this as a testament to our delivery on that goal."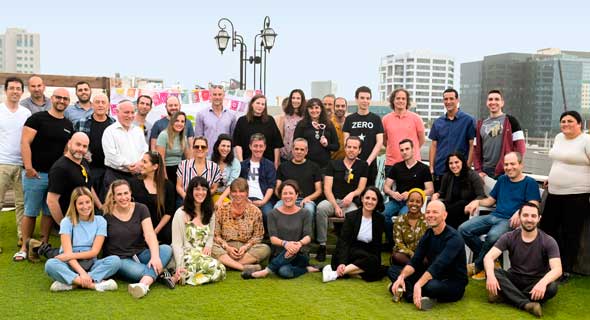 The Browzwear team. Photo: Browzwear

The list, which was not ranked, is now in its second year and highlights companies that succeed in four different categories: potential impact, business viability, innovation and leadership, and track record. Companies were allowed to self-nominate themselves but ultimately the list was confirmed by a team of Fortune writers and editors who reviewed all submissions with input from industry experts.

Browzwear was founded in 1999 and helps streamline the processes in the fashion industry by helping clothing companies create true-to-life digital samples of their apparel to help remove productivity barriers, speed up time-to-market, and improve sustainability. The company currently has 150 employees and the recognition comes two months after its recent $35 million funding round led by Radian Capital and Closed Loop Partners to help with its technology development and business expansion. Today, the company works with 650 organizations including Columbia Sportswear, PVH Group, and VF Corporation.