Israel's Alike.Health selected for Google's first European acceleration program for medical startups
The company's product, nicknamed the "Tinder of Medicine," connects patients with a similar medical condition at various stages of treatment or illness
Israeli company Alike.Health was selected by Google among 15 startups from across Europe in a unique acceleration program for the medicine field that began earlier this month. Among the companies are representatives from Poland, Germany, Finland, Slovakia, the United Kingdom and more, with Alike.Health being the only Israeli company selected. The startup was founded by former Check Point President Amnon Bar-Lev, Founder of Maccabi Research Institute Prof. Varda Shalev and data scientist Ohad Zadok.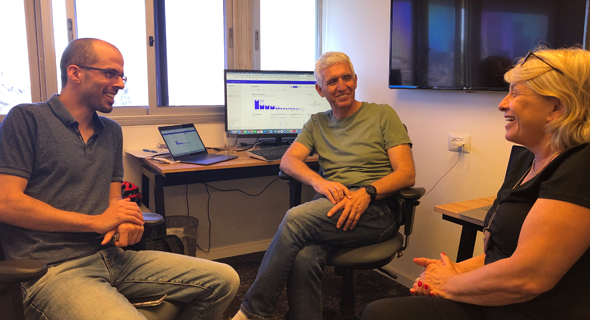 Alike.Health co-founders. Photo: Alike.Health
Since 2016, the combined value of startups in the health field in Europe has increased from 6.8 billion euros to 35 billion euros and in 2020 there has been an increase of 644 million euros in funding. Alike.Health's product, nicknamed the "Tinder of Medicine," appeals to end consumers and connects patients with a similar medical condition at various stages of treatment or illness and allows them to learn from each other about ways to cope.
Google for Startups Accelerator is a three-month program consisting of intensive workshops and mentoring by Google engineers and external experts and remote learning sessions in different formats for start-ups in the growth phase.