Israeli startups transforming the next decade of telehealth
These companies are revolutionizing the way we think about health, and providing patients with remote services, both near and far
With Covid-19 spurring many healthcare outlets to go online, it seems as if the digital health revolution is finally here. So which startups are really making an impact on this highly necessary and complex field? Below, we've rounded up a list of some of the most promising Israeli companies that are guaranteed to make your life - and taking care of your health - just that much simpler.

1. medFlyt

Founders: Omer Klein (CEO), Levi Pavlovsky (COO)
Founded: 2017
Funding: $500,000, Pre-seed

Headquarters: Tel Aviv

The company, medFlyt, is a technology platform that connects the healthcare industry to actual caregivers. Its platform streamlines the staffing process by helping agencies assign medical professionals to patients based at home. The company has also included a mobile app that provides caregivers with real-time job alerts. During the pandemic, the company took extra precautions by developing and using a special Covid-19 (coronavirus) screening tool to easily identify and report signs of the virus to caregivers and patients. Its detailed questionnaire helps keep both medical professionals and patients safe. The company claims that its platform can boost medical efficiency, while reducing costs, and ultimately provide better care.

2. SHL TeleMedicine

Founders: Yariv Alroy (CEO), Yoram Alroy (President)

Founded: 1987

Funding: Public

Headquarters: Tel Aviv

Sometimes people aren't always able to get the care they need when they need it. SHL Telemedicine is a publicly-traded company that develops electrocardiogram (ECG) technology for testing heart rhythms, and a supporting platform that enables home care. SHL systems are intuitive, compact, and highly-sophisticated. Its telemedicine center is constantly staffed by medical professionals 24/7 by teams in Germany and Israel to ensure that medical care falls in line with accepted medical procedures. SHL users receive a complete and secure personal health record with their medical information, demographic data, and medical history, which can also include results of previous ECGs, blood pressure, and weight readings. This information can later be sent remotely to patients' physicians, cardiologists, or telemedicine centers for evaluation. The company claims that its telehealth system significantly reduces mortality, improves quality of life, and reduces healthcare costs, while allowing for remote diagnosis, heart monitoring, and medical oversight for patients with various chronic diseases. Its system relies on cloud technology, and it records about 3 million medical interactions per year.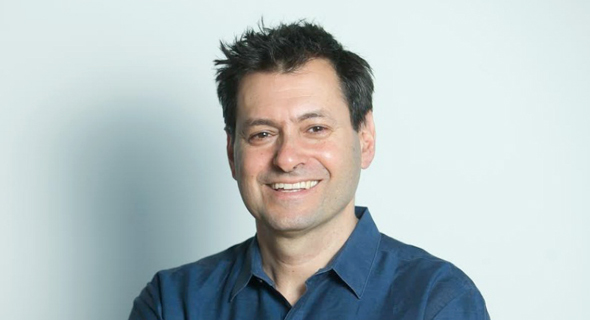 Allon Bloch, founder of K-Health. Photo: K-Health

3. K-Health

Founders: Allon Bloch (CEO), Israel Roth (CTO), Adam Singolda (Board Member), Ran Shaul (CPO)

Founded: 2016

Funding: $274.8 million, Series E

Headquarters: Tel Aviv

K-Health is a digital health platform that was founded in 2016 by Israeli entrepreneurs Ran Shaul, Allon Bloch, and Taboola founder Adam Singolda, a board member. It employs 350 people, 200 of whom are doctors. The app started off as a collaboration with Maccabi Healthcare Services, Israel's second largest HMO, which provided it with an anonymized database of 2.2 million doctor visits carried out by the health fund over the past 25 years. While K -Health doesn't provide medical diagnoses, it issues statistical diagnoses that can indicate what is the likely culprit of an ailment based on similar past queries submitted by other users. The app also offers medical referrals to physicians who can offer treatment. The company currently generates an income totalling tens of millions of dollars a year.

4. Sivan Innovation

Founder: Daniel Israel (President)

Founded: 2014

Funding: Undisclosed

Headquarters: Jerusalem

The female-led company, headed by CEO Ayala Bliah, Sivan Innovation is on a mission to improve patient survival. It serves healthcare professionals and patients by designing, evaluating, validating, and developing web applications for disease management. Sivan Innovation's digital therapy, coined Moovcare, is specifically geared for cancer patients. It utilizes an algorithm that can detect relapses and complications, sending immediate alerts and contacting medical teams. In Moovcare Lung - the company's product designed specifically for patients with lung cancer - users can easily report their symptoms by filling out a weekly digital questionnaire, enabling oncologists to take necessary medical action if needed. Currently, the Moovcare app is widely available and has been used by health authorities in France, showing an average lifespan increase of 7.6 months for cancer patients. The company has several different products designed to help patients suffering from a variety of diseases, and is currently

in the process of raising 3 million euros ($3.46 million) from investors.

5. TytoCare

Founders: Dedi Gilad (CEO), Ofer Tzadik (COO)

Founded: 2012

Funding: $154.5, Series D

Location: Netanya

What do you do when a child is sick, but you can't get them to see a doctor? During the pandemic, when many parents' resilience and patience was tested, Israeli digital health startup TytoCare offered a new and innovative solution. The company has created a remote examination tool and telehealth platform that enables full examination of the heart, lungs, skin, throat, and ears, including temperature readings. The company's mission is to provide easy, affordable, and high-quality telehealth visits, complete with medical exams, from the comfort of a patient's home. Using the platform, parents (or users) fill out a list of symptoms, the app then recommends the following tests they should do, and assists them in taking the proper readings. All this can be done either by using the company's FDA-approved TytoCare "smart" Stethoscope or an iPhone or iPad, which are guided by an artificial-intelligence system. Finally, patients can later speak to health care professionals remotely if further action is needed. The app is available for a fee to diagnose symptoms in both adults and children.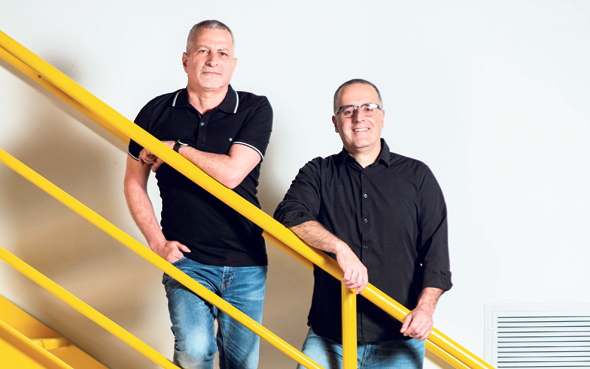 The TytoCare co-founders Dedi Gilad and Ofer Tzadik. Photo: Tommy Harpaz

6. Zebra Medical Vision

Founders: Eyal Gura (Chairman), Eyal Toledano (CTO), Elad Benjamin

Founded: 2014

Funding: $52 million, Series C+ (Acquired By Nano-X Imaging)

Location: Kibbutz Shefayim

Zebra Medical Vision has long been considered a pioneer in the AI medical imaging sphere, and its imaging analytics platform allows healthcare institutions to identify patients who are at risk of contracting certain diseases, and offer them preventative solutions. Zebra Medical's AI solutions analyze millions of clinical imaging data, and successfully detect various medical indications, for diseases such as breast cancer, osteoporosis, and fatty liver as well as for life-threatening conditions like aneurysms and brain hemorrhaging. It forwards those recommendations to healthcare professionals who then alert patients, making it a prime digital health offering. The company was acquired by Israeli entrepreneur Ran Poliakine's Nano-X Imaging in August 2021 for $200 million.

7. Taliaz

Founders: Dekel Taliaz (CEO), Oren Taliaz (CFO)

Founded: 2012

Funding: $500,000, Seed; $2.7 million, Grant

Headquarters: Tel Aviv

Onwards to the mental health sector, where Israeli telehealth technologies abound. Taliaz, a mental health telemedicine startup founded by brothers Dekel and Oren Taliaz, has engineered a mental health platform that changes the way patients receive treatment by incorporating AI into their product, PREDICTIX, which received a $2.7 million EU Horizon 2020 Grant for aiming to combat, treat, and manage patient depression in several European countries. Taliaz' software platform uses AI to examine and study patient records, while providing psychiatrists and healthcare professionals with the tools necessary to improve patient treatment for all patients (including those who have hard-to-treat disorders), and peruses genetic, metabolic, demographic, and clinical data, easily offering a multitude of suggestions for patient treatment. Currently, Taliaz is raising additional investments to expand its efforts and increase collaboration with healthcare systems and providers worldwide.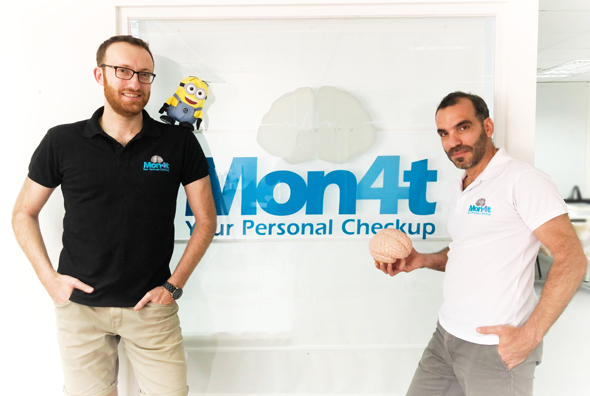 The founders of Mon4t Ziv Yekutieli and Dima Gershman. Photo: Mon4t

8. Mon4t

Founders: Ziv Yekutieli (CEO) and Dima Gershman (CTO)

Founded: 2014

Funding: Seed, undisclosed; $75,000, Grant

Headquarters: Binyamina

Even prior to the coronavirus (Covid-19) pandemic, monitoring patients' mental health symptoms was difficult. Many relied on in-person visits, long waiting lists, an outdated psychiatric manual, and oftentimes a diagnosis and treatment that was ineffective or made too late. Mon4t, a medical device startup, understands the need to switch to telehealth, and developed an app which helps physicians better monitor and diagnose patients suffering from psychiatric disorders, as well as Parkinson's disease in real-time, paving the way for a digital revolution in mental health. The platform, coined Mon4t, is shorthand for monitoring a patient's condition and tests four platforms: motor, cognitive, psychiatric, and medical history in real-time on any smartphone. Its real-time remote brain monitor is inexpensive, inclusive, and personalized to each patient. By using the app, patients can have neurological evaluations of their motor and cognitive skills performed by anyone, anywhere.

9. Talkspace

Founders: Oren Frank (CEO), Roni Frank (Head of Clinical Services)

Founded: 2012

Funding: Public

Headquarters: New York City

Mental health isn't only about getting the right prescriptions or is exclusive only to those suffering from mental illnesses. The taboo around the subject has certainly lessened, and the coronavirus (Covid-19) pandemic erased the stigma surrounding therapy. As lockdowns and highly-booked therapists became more common, many looked for an easier online alternative. Talkspace was founded by Israeli couple Oren and Roni Frank, (who holds a master's in psychoanalysis and psychotherapy). The teletherapy app offers therapy sessions over chat or video. Recently, it made a $1.4 billion initial public offering through a merger with a special-purpose acquisitions company (SPAC) Hudson Executive Investment Corp. on the Nasdaq in January 2021. Using Talkspace's text-based therapy platform, users are assigned a licensed therapist with whom they can communicate with at any time from a computer or mobile device, or choose to hold online therapy sessions over video call. Its ads recently featured former U.S. Olympic swimmer and gold medalist Michael Phelps, who revealed his depression following his Olympic win, and how getting therapy helped him in the long run. Phelps, a Partner at Talkspace, is also championing broadening access to mental healthcare and making therapy more accessible to all.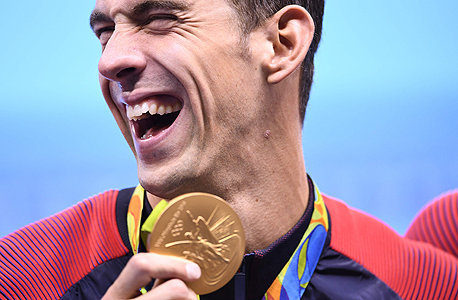 U.S. Olympic swimmer and gold medalist Michael Phelps opened up about his mental health struggles for Talkspace, a company with Israeli founders. Photo: AFP

10. Eleos Health

Founders: Alon Joffe (CEO), Dror Zaide (COO), Alon Rabinovich (CTO)

Founded: 2019

Funding: $6 million, Seed

Headquarters: Tel Aviv

Another Israeli-founded mental telehealth offering, Eleos Health engineers modern VoiceAI capabilities that helps care teams provide better access to more personalized, effective care. The company's VoiceAI technology securely runs in the background of behavioral health sessions, and analyzes hundreds of data parameters within each session, to provide actionable insights that assist clinicians in making data-informed decisions. In a moving message, Eleos relayed on their website that all of its founders have been touched personally by mental health issues, or had family members and friends heal from quality care, and thereby understand the urgency inherent in helping people get better. In September 2021, the company announced the closing of a $6 million seed round to further develop and launch their automated healthtech solutions, and expand their sales, marketing, and delivery teams needed to meet provider and payer demands for enterprise software.