Appointments
Viola Growth names three new general partners
Natalie Refuah, Rafi Carmeli, and Eran Westman will all adopt the new title after each previously holding the position of Partner
Growth capital fund Viola Growth has today announced the promotion of three of its team members to the positions of General Partner. Natalie Refuah, Rafi Carmeli, and Eran Westman will now adopt the new title after each being at the firm in roles as Partner.

"Since Viola's inception 20 years ago, we have focused on building multi-generational investment teams that provide our companies with comprehensive know-how, skills, and domain expertise," said Harel Beit-On, co-founder of Viola and the founder of Viola Growth. "We're living in a fast-changing environment in which companies experience faster growth that requires a broad set of skills – financial sophistication, IPO readiness, new G2M, and business models. Rafi, Eran, and Natalie bring this versatility and have been impactful to our companies since joining the fund. We're excited to promote them to General Partners."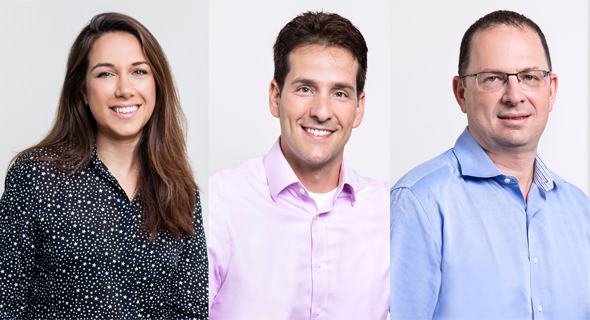 Natalie Refuah, Rafi Carmeli, and Eran Westman. Photo: Viola

Refuah has nearly 20 years of experience in private equity and tech investment and has been a part of Viola since 2008. She contributed to the strategy of the fund, created business partnerships, and is a board member at RapidAPI, Guesty, Thriver, and previously at Dynamic Yield, which was acquired by McDonald's.

Carmeli joined Viola in 2018 and served as its representative in the U.S market. He has 17 years of experience as a technology and financial services investment banker at Goldman Sachs and sits on the boards of Zoomin and Bizzabo.

Westman also joined Viola in 2018 after 20 years of business leadership in companies like Vidyo and Ceragon Networks. He sits on the boards of Trigo, Juganu, Applicaster, and Bringg.

Viola Growth is part of Viola, an Israeli tech-investment group that has $3.5 billion assets under management. It focuses on investing in Israeli-related technology companies at their expansion phase. Founded in 2008, it has $725 million assets under management and has invested in 22 companies. Portfolio companies include SimiliarWeb, Bringg, Bizzabo, GlassesUSA, RapidAPI, Guesty, Trigo, and Zoomin.