Opinion
IP not as a burden, but rather as a crucial business tool
"Early-stage startups have limited financial and human resources to invest in IP. Together with the inherent problems in evaluating IP assets, startups do not always prioritize IP protection. However, as sometimes realized, the costs of lacking IP are higher," writes Saleit Shahar
By delaying the progress of IP, the startup takes an active position in disregarding one of the steps for raising the startup's value. Hence, progress at an early stage, and a well navigated, periodically revised IP portfolio, may significantly raise the value of the startup. How often do you get asked about Intellectual Property (IP) in your startup? Do you roll your eyes and mumble something about handling this issue with the next funding round, and then make an excuse about being late for your next meeting?

It's time to re-think.

Many startups are driven by the desire to develop a novel technology, where others have failed. Once this has succeeded, the next stage is to use the technology in a manner which is useful for the startup: seeking clients and investors, searching for partnerships with MNEs to develop technology together, or incorporating the technology as a feature into an existing product. While diving into intensive marketing and growth efforts, alongside other daily challenges, many startups put aside the IP, assuming that the gap can properly be handled at a later stage. One well-established argument against having IP is the cost involved. Early-stage startups have limited financial and human resources to invest in IP. Together with the inherent problems in evaluating IP assets, startups do not always prioritize IP protection.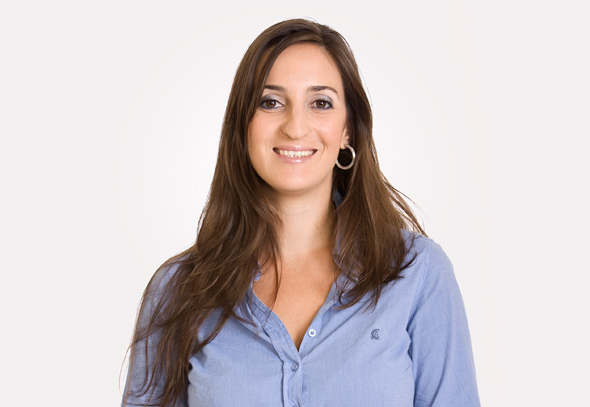 Advocate Saleit Shahar, Patent Attorney and Partner of the Reinhold Cohn Group. Photo: Ziv Koren

However, as sometimes realized, the costs of lacking IP are higher, and the optimal time for protecting IP is sometimes missed. In certain cases, the core technology is inadvertently published. Software which was mistakenly regarded as such that cannot be protected, is found to be protected by others. High value data, intended to be protected by trade secrets, was not well defined as such, and was leaked out by developers who moved to other startups. The selected branding may be blocked by prior use of other companies in the market.

So what should one do? Be aware and act

Protect your assets. According to the Soaring Value of Intangible Assets in the S&P 500 by Aran Ali, intangible assets, having no physical embodiment, such as R&D efforts, know-how, and computerized information including data, software, and IP, accounted in 2020 for 90% of the index's total assets, and are worth over $21 trillion. As a startup, if almost 100% of your assets are intangible, you must protect them by the available tools.

Business and marketing efforts can damage the novelty of your technology. Presentations to VCs, investors, offers to sale, initial implementations at clients, all are considered as publishing the technology, even if performed unintentionally, and can destroy the novelty of the technology, such that patents cannot be granted. Filing patent applications at an early stage enables to make intensive actions, without risking the novelty of the technology.

Initiating an IP process does not require tremendous amounts of financial and human resources at a first stage, and enables the startup to "put a foot in the door" in the relevant IP landscape. Certain fundings, such as those granted by the Israeli Innovation Authority, are dedicated to IP.

Filed patent applications, even before granted, serve as business tools. The purpose of these business tools is solely to support the current business goals and actions. Patents for core technology instill confidence in investors, who perceive that the startup is obligated to its idea. Patents for technology, aimed to be integrated in an MNE's current product, assist in bringing the startup to the attention of the MNE, forms an advantage during negotiation, and later during the agreements on each side's scope of the technology. As posted in What's an "idea" worth? Understanding startup IP valuation and intangible assets, one prominent example is Microsoft who paid $26.2 billion for LinkedIn in 2016, since they believed that the networking technology, the user base, and the users' data, would collectively add that much value to Microsoft's existing related business.

Always revisit and revise your IP strategy. An IP portfolio should serve current business goals. Progress filing of patent applications for business features which are less technological but are valuable to the startup, and abandon those which are no longer relevant. The process of patenting the technology requires strategic meetings which in themselves have advantages. They assist in connecting between the management and the developers, and encourage the management to discuss existing and new projects in terms of priorities, budget, attention, time frames, review competitors' activities and competitive technologies, and raise the awareness of new business opportunities.

Protect your IP in China, if you're looking for Chinese investments. Acquisitions and investments by Chinese companies often involve scrupulous Due Diligence, with an emphasis on IP that was filed in China. Chinese patent applications must be filed for the relevant technology.

Protect software related inventions. Patents are granted for software, if the software involves a technological process/product. According to Raymond Millien & Yi Chen in IPwatchdog presenting United States Patent and Trademark Office statistics, 63.2% of U.S. patents issued in 2020 were software-related, a tendency continuing in 2021. Europe and China likewise present high percentages of software-related inventions (40-50%). Also to be noted, is that the degree for achieving the non-obviousness criterion, one of the requirements to obtain patent protection, is neither the "Iron Dome" system, nor complicated automotive inventions, but is on a much lower bar than what your best developer, to whom everything seems obvious, believes to be.

Advocate Saleit Shahar is a Patent Attorney and Partner of the Reinhold Cohn Group