Exclusive
Bank Leumi leads $13.5 million round in GigaSpaces
The Israeli banking powerhouse will also integrate GigaSpaces Big Data tech into its systems
Bank Leumi, through its investing arm Leumi Partners, is leading a $13.5 million funding round in Israeli company GigaSpaces, Calcalist has learned. Leumi Partners will be investing $8 million in the round, which also included existing investors Fortissimo Capital, headed by Yuval Cohen, Claridge Israel, and the BRM Group. Fortissimo led GigaSpaces' previous round for $12 million in May of last year. GigaSpaces has raised $45 million in total to date.

GigaSpaces, which was founded in 1999 by Nati Shalom and is currently being run by CEO Adi Paz, has developed a technology that allows enterprises to operationalize machine learning and transactional processing to gain and act on real-time insights from their data.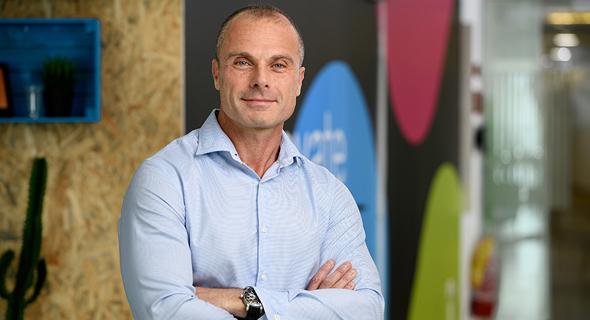 GigaSpaces CEO Adi Paz. Photo: David Garb

According to the company, the always-on platforms across cloud, on-premise or hybrid, are leveraged by hundreds of Tier-1 and Fortune-listed organizations worldwide including financial services, retail, transportation, telecom, healthcare, and more. GigaSpaces offices are located in the U.S., Europe, and Asia. It lists Bank of America, Goldman Sachs, Charles Schwab, UBS, Morgan Stanley, United Healthcare, Credit Agricole, BNP Paribas, and American Airlines among its clients, while also cooperating with technology giants the likes of Amazon, Google, Tableau, IBM, RedHat, and Informatica.

Leumi's investment serves two purposes for the bank. Not only has it acquired a stake in the firm, but it also intends to become a GigaSpaces client and integrate its solution, aiming to significantly improve the bank's digital capabilities.