Mind the Tech NY2021
Qumra's Top 11: The Israeli companies you need to watch out for in 2022
Qumra Capital's annual list is known for including successful companies such as Papaya Global, BigID and Snyk in the past. So who should you keep an eye on in 2022?
From a banking service platform to a tag that collects real-life data of tangible products, and from a system that simulates a hacking attack to automatic detection of cyberattacks - these are the most promising Israeli companies according to Qumra Capital.
On Tuesday, for the third year in a row, Qumra published its list of the most promising growth companies in Israeli high-tech, naming those who are on the path to becoming the next big thing. Traditionally, the list includes ten companies, however, this year, Qumra simply had to make it 11.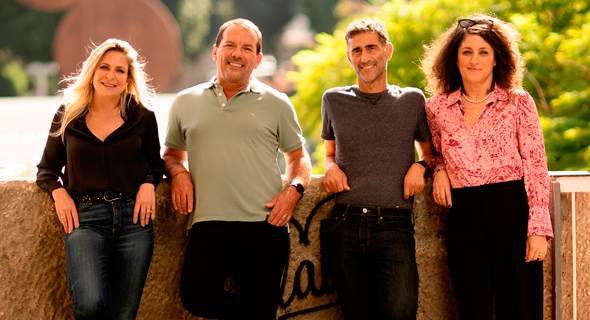 Qumra Capital leadership, Sivan Shamri Dahan (left) Erez Shachar, Boaz Dinte, Sharon Barzik Cohen. Photo: Guy Hamoy
"This is the third year in a row that we are choosing tomorrow's promising growth companies," said Boaz Dinte, managing general partner at Qumra. "This year, the response has been particularly great, with dozens of innovative companies, which are based on in-depth technologies with a high level of product adaptation to the market and that already show rapid growth and great growth potential. When we proudly gaze at lists of the past, which include such names as Papaya Global, BigID, Snyk, and Augury, we are excited to add to them the companies we are announcing today, who we are certain are on their way to turning from good companies to great companies on a global scale."
Connecteam
Field: Organizational computing
Founded: 2015
Founders: Amir Nehemia, Daniel Nuriel and Yonatan Nuriel
Number of employees: 110
Raised: $40 million
Investors: Avishai Avrahami, Insight, OG tech
Connecteam offers a platform that allows companies to build an internal application for managing field and end employees in a matter of minutes. The platform is currently used by over 10,000 companies around the world, including Sodastream, Tnuva, Isrotel, Fox, Sodexo, and Nike. The platform enables full digitization of all processes in the organization between managers and employees under one roof - internal organizational communication, attendance clock, shift management, task assignment, training, and announcements.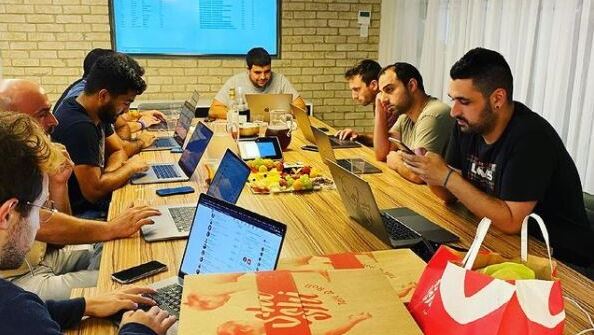 Connecteam employees. Photo: Connecteam
"During Covid, which was a very complex time, we were happy to see how vital Connecteam was for organizations dealing with uncertainty, emergencies, and frequent changes," CEO Amir Nehemia told Calcalist. "We were very happy to learn the platform was a meaningful tool in maintaining a normal work routine and communication between employees and managers, and in helping to reduce anxiety levels among employees. The ability to send a message to every single employee and knowing it arrived and was read, to easily set up a 'Corona form' for employees before entering a location, and to offer resources such as procedures and regulations that changed on an almost daily basis, are critical tools that are not available to executives at companies where the majority of the workforce is in the field with no desktop or email."
Run:AI
Field: Organizational computing
Founded: 2018
Founders: Omri Geller and Ronen Dar
Number of employees: 63
Raised: $43 million
Investors: Insight Partners, TLV Partners, S Capital
Artificial intelligence solutions are developed within organizations to produce innovation and competitive advantages. As technological challenges grow in complexity, different models of artificial intelligence, based on learning and large data sets that require greater computing power are being developed. In order to meet these huge computational needs, companies are building new and powerful computing centers dedicated to AI tasks, using private or public clouds.
Run:Ai co-founder Omri Geller (left), Ronen Dar. Photo: Eliran Rubin
Run:AI has built a software layer that bridges the gap between computing tasks and the new computing infrastructures. The system consolidates all the organization's computer resources into one group and dynamically and automatically allocates resources to all the tasks running simultaneously, according to the organizational needs and priorities. The company's platform, which assists in the maximization of computing resources utilization, is based on a layer of virtualization and acceleration of computational tasks of artificial intelligence, through automatic analysis of the computational tasks that run, especially in the data training phase, using advanced parallel algorithms, while eliminating bottlenecks.
Ermetic
Field: Cyber
Founded: 2019
Founders: Shai Morag, Arick Goomanovsky, Michael Dolinsky and Sivan Krigsman
Number of employees: 100
Raised: $27.5 million
Investors: Accel, Norwest, Target Global, Glilot Capital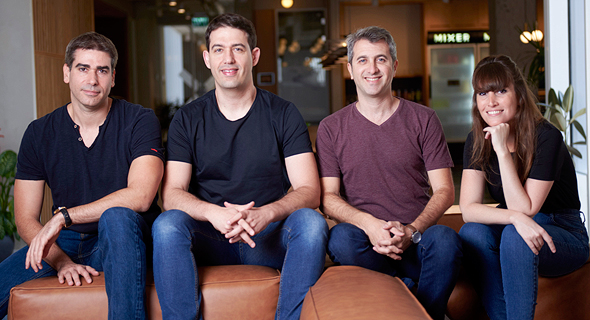 Ermetic co-founders Shai Morag (left), Michael Dolinsky, Arick Goomanovsky, and Sivan Krigsman. Photo: Ben Itzhaki
Ermetic provides protection solutions against access risks for platforms in cloud environments. According to Gartner, 99% of all information leaks in the cloud are due to human error and 75% of these errors are the result of poor identity management and errors in access permission. Ermetic enables organizations to enforce permission policies more closely, based on the least-privilege principle, over users and computing applications, thus preventing information leaks from cloud infrastructures such as AWS, Microsoft Azure, and Google Cloud.
Ermetic's system automatically identifies the identities of users, services, and applications in the cloud environment, analyzes their level of authorization and role according to the information access policy, while formulating a comprehensive, continued concept, using a combination of advanced analysis capabilities and a broad systemic look, which unites several technological layers.
CyCognito
Field: Cyber
Founded: 2017
Founders: Rob Gurzeev, Dima Potekhin
Number of employees: 130
Raised: $60 million
Investors: Accel, Lightspeed, Dan Sheinman, UpWest
CyCognito's system helps organizations uncover all the devices, computers, and technologies connected to the enterprise network. Many IT managers simply do not know which systems are connected to theirs and how vulnerable they are. The company's platform uses machine learning to simulate digital attacks on its customers, thus demonstrating to the cyber protection teams which of their digital assets are most attractive to attackers in terms of the information they hold, and how easy will they be to hack.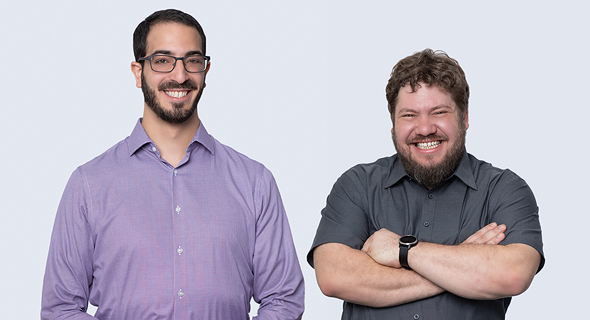 CyCognito founder Rob Gurzeev (left) and Dima Potekhin. Photo: Scott Kline
Similar to real-life hackers, CyCognito is unique in that it does not need to install anything on the organization's network to operate the company's platform, which helps it operate on full scale. It helps prevent break-ins in the largest organizations in the world today and is expanding rapidly.
Granulate
Field: Performance improvement systems
Founded: 2018
Founders: Asaf Ezra and Tal Saiag
Number of employees: 75
Raised: $45 million
Investors: Insight, Dawn Capital, Red Dot Capital Partners, TLV Partners, Hertz Ventures
Rising computing costs are a growing challenge for companies of all sizes and from every industry. Granulate addresses this issue by offering a solution that adapts operating systems in a dedicated manner to the customer's application, by learning its patterns of resource use and the information flow patterns of the application at the operating system level.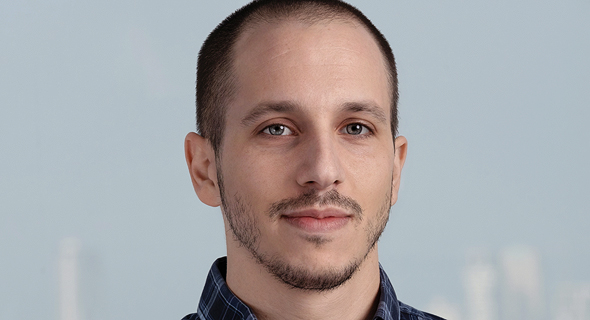 Granulate co-founder and CEO Asaf Ezra. Photo: Granulate
Granulate's system analyzes the operating system mechanisms and identifies bottlenecks and prioritization opportunities, executing prioritization and scheduling decisions regarding these mechanisms in real-time and in the best manner for the application needs, thus enabling performance improvements and significant cost reductions.
Bionic
Field: Organizational computing
Founded: 2019
Founders: Idan Ninyo and Eyal Mamo
Number of employees: 50
Raised: $20 million
Investors: Cyberstarts, Battery Ventures
Bionic has developed a platform that enables corporations to manage the thousands of enterprise applications that are at the core of their operations. In a situation where IT and security personnel in various organizations are required, on the one hand, to maintain order and security, while on the other hand, the developers need to continue working quickly to remain competitive - there is chaos when it comes to enterprise applications, which puts the entire corporation in operational and security dangers.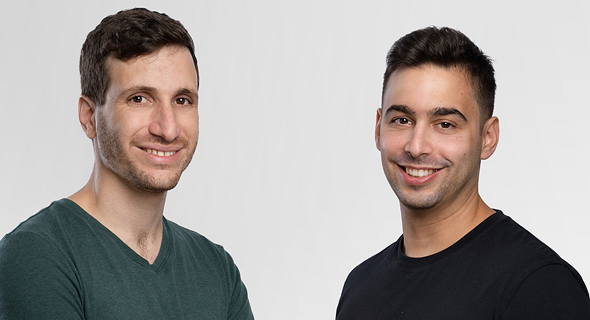 Bionic founders Eyal Mamo (left) and Idan Ninyo. Photo: Jonathan Bloom
The company's platform helps information security teams reduce the risk posed by hundreds and even thousands of changes that developers make to enterprise applications. Bionic does this automatically by detecting changes in architecture, security threats, and regulatory violations both in traditional computing environments and in modern and new cloud environments. Thanks to auto-reverse engineering, Bionic is the only solution that provides a live architecture map of all the applications in the organization automatically and continuously. The system allows companies like Freddie Mac, Armis, and GSK to accelerate their software development processes while significantly reducing the risks involved.
DataRails
Field: Fintech
Founded: 2015
Founders: Didi Gurfinkel, Eyal Cohen, Oded Har-Tal
Number of employees: 137
Raised: $ 60 million
Investors: Innovation Endeavors, Zeev Ventures, Vertex Ventures
DataRails' cloud financial planning and analysis system, which is sold to financiers in small and medium-sized organizations, makes the processes of creating monthly and quarterly financial reports fully automated. The platform lists financial data, consolidates and analyzes it automatically without changing the way users work. This way financial analysts and professionals can research their data in-depth, extract insights that in the past they could not, and enjoy a comprehensive view of all the consolidated corporate data. This, while continuing to work in Excel as usual, and benefiting from time to focus on important business tasks rather than manual technical operations. The platform serves hundreds of small and medium-sized companies in the U.S., UK, and Canada and recorded sharp growth during Covid.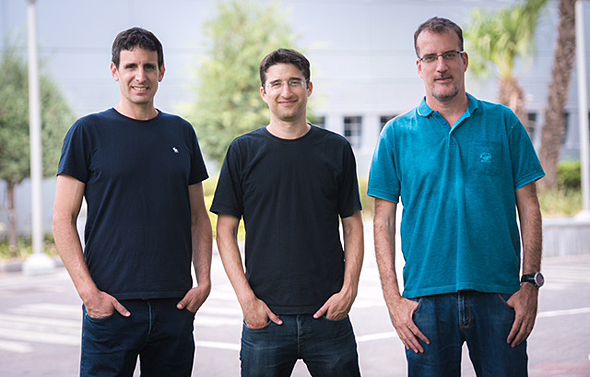 DataRails founders Didi Gurfinkel (left), Eyal Cohen, Oded Har-Tal. Photo: Idan Sabach
Hunters
Field: Cyber
Founded: 2018
Founders: Uri May and Tomer Kazaz
Number of employees: 70
Raised: $50.4 million
Investors: Bessemer Venture Partners, Microsoft M12, YL Ventures, Blumberg Capital, USVP, Okta Ventures, Snowflake Ventures
Hunters develops a platform designed to protect organizations from unidentified attacks in cloud, corporate network, endpoints, and more. The company's platform enables large organizations to detect and neutralize cyber threats quickly and efficiently. It is designed for security teams that are required to deal with large volumes of data in the cloud and with the need to manage a large number of security tools, producing the most out of them. The largest organizations in the world consider Hunters a modern alternative to SIEM.
Hunters employees. Photo: Victor Levi
Hunters' platform detects attacks that conventional security products miss. This is done through automatic identification of attack techniques and their cross-referencing between different IT environments in the organization. The company already provides its SaaS solution to various customers including Snowflake and TripActions, through direct sales and partners such as CrowdStrike Store and Snowflake Partner Connect.
Mesh
Field: Fintech
Founded: 2018
Founders: Oded Zehavi and Eran Katoni
Number of employees: 40
Raised: $13 million
Investors: TLV Partners, Meron Capital
Small and medium-sized businesses monitor every part of their business, but when it comes to business expenses, they still depend on outdated solutions like business credit cards. Mesh enables payments without business credit cards while integrating into the organization's existing financial systems. The company allows full real-time control for the financial management teams over payments made by the organization's many departments (human resources, marketing, and more). Many organizations are highly dependent on the company card, which can disrupt business activity if the card is stolen, lost, or simply expired. As part of the growth in transition to SaaS and cloud services, small and medium-sized companies use an average of about 40 SaaS tools a year to run their business, many of which are significant to the company's day-to-day operations. Some organizations find it difficult to monitor the expenses and use of these services. Mesh offers solutions that allow you to better manage business payments and ensure that SaaS subscribers will never be the cause of business disruption, as well as prevent the collection of unapproved payments, and cancel within seconds payment for services that are not needed.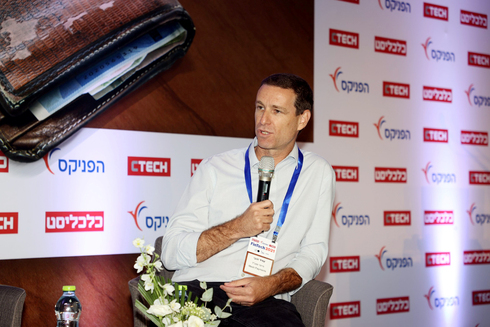 Mesh co-founder Oded Zehavi. Photo: Yariv Katz
Nexite
Field: Big Data
Founded: 2017
Founders: Anat Shaked and Lior Shaked
Number of employees: 50
Raised: $83 million
Investors: Battery Venture, Pitango, Vortex Capital Partners, Intel
Nexite breathes life into physical products, which through its platform transform into digital items that provide real-time information to the retailers who sell them. The information floats automatically from each and every item, sharing the whole life story of the item from the moment it is produced in the sewing shop to its arrival at a customer's home. In a world that is full of manual processes and contains very little information about what is happening in real-time, Nexite connects the physical to the digital and provides continuous information that enables a modern purchasing experience.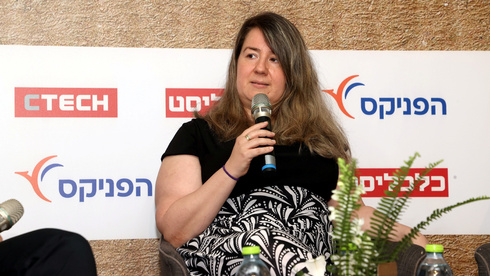 Nextie co-founder Anat Shaked. Photo: Yariv Katz
The company's tags, which are attached to each item, automatically transmit at a cost of a few cents. The company collects the data in the cloud and offers a wide range of tools for analytics, customer experience, and of course the supply chain. Along with smart inventory management, the company can provide insights such as how many times each item is measured, what is the optimal location for each item, whether it will sell better if it sits next to a particular item, etc. The system can also allow customers to pay without going through the checkout.
Unit
Field: Fintech
Founded: 2019
Founders: Itai Damti and Doron Somech
Number of employees: 35
Raised: $70 million
Investors: TLV Partners, BTV, Aleph, Flourish, Accel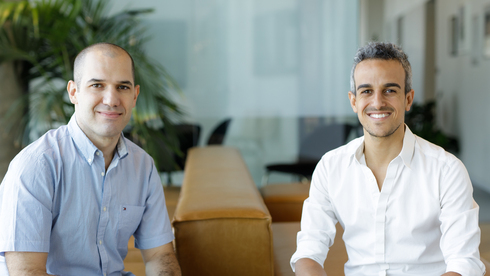 Unit co-founders Doron Somech (left) and Itai Damti. Photo: Unit
Unit is a banking service platform that allows companies to incorporate financial services into their product. The company's platform accelerates the going-to-market period and enables companies to build and launch the next generation of banking, including accounts, cards, payments, and loans. The platform manages the complex relationship processes with the bank, regulation, and technology, and allows customers to build and launch full banking experiences within weeks. Since its launch, Unit has started offering tools for creating accounts, cards, payments, and credit products on its platform.