Crypto entrepreneur Moshe Hogeg arrested on fraud, sexual offences charges
Hogeg, founder of blockchain companies Sirin Labs and Stox and the owner of soccer club Beitar Jerusalem, is suspected to have defrauded investors of tens of millions of dollars and is also facing charges for sexual offences
Cryptocurrency entrepreneur Moshe Hogeg was arrested on Thursday by Israel police on charges including fraud, money laundering and sexual offences. Hogeg, who also owns soccer club Beitar Jerusalem, was one of eight people arrested by police on fraud charges related to cryptocurrency projects. Among the other people arrested was Adi Sheleg, who served in the past as a witness in the Nochi Danker case. Hogeg was remanded for six days following a short court hearing in Rishon Lezion on Thursday.

Police detectives also raided the offices of Beitar Jerusalem in search of evidence related to the case. Hogeg was scheduled to give a lecture on NFTs and crypto on Thursday evening, but posted a message on Facebook a couple of hours before it was set to take place, writing: "I'm forced to cancel today's conference, apologies. It is all for the best."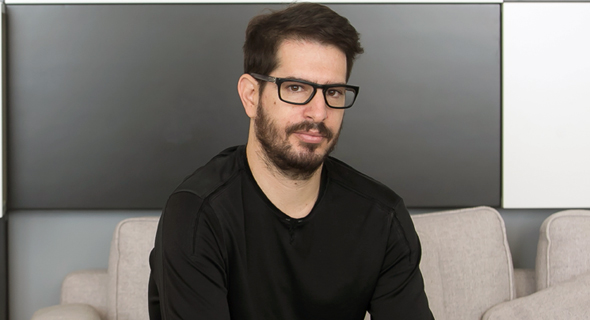 Moshe Hogeg. Photo: Orel Cohen

Hogeg has been sued numerous times over recent years in relation to his different crypto endeavors. Six months ago. Roee Bruchiel, who claims to be a childhood friend of Hogeg and who served as his personal assistant, and Eren Okashi, who served as a bookkeeper at Singulariteam, filed a lawsuit against Hogeg at the Tel Aviv District Court, suing Hogeg along with several other businessmen for NIS 18 million ($5.5 million).

The lawsuit claimed that the defendants founded several companies which it later became clear were inactive dummy companies, in order to raise hundreds of millions of dollars in funds under false pretenses. After each funding round, the defendants completely drained the companies' coffers, and left them without any significant activity.

In addition, the plaintiffs claimed that the Singulariteam fund was used as a platform to raise funds from private and public investors to create various business ventures, and that between 2017-2018 the majority of the fund's ventures were in the cryptocurrency sector.

Hogeg vehemently denied the claims and the case is ongoing.