Cryptocurrency case against Moshe Hogeg dismissed in U.S. Federal court
The case against Hogeg and STX Technologies alleged fraud, breach of contract, racketeering, and violations of Washington Securities laws
Miami-based law firm Meland Budwick has announced a court victory on behalf of Moshe Hogeg, an Israeli entrepreneur and owner of the Israeli soccer team Beitar Jerusalem who was accused of fraud, racketeering, breach of contract, and violation of Washington Securities laws by Seattle resident Sean Snyder. The lawsuit was dismissed and the court stated that Snyder will not have an additional opportunity to amend the complaint.

Hogeg and his cryptocurrency platform STX Technologies, also known as Stox, was sued by Synder in Seattle, Washington, who claimed to have relied on purported statements by Hogeg and Stox when he purchased tokens on its online prediction platform. Snyder had accused them of being responsible for his $430,000 in losses when he sold the utility tokens at a lower price than what he purchased them for.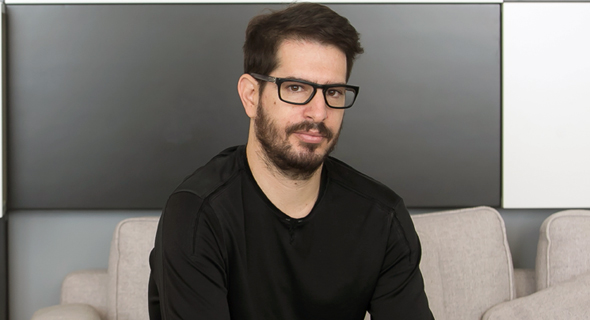 Moshe Hogeg. Photo: Orel Cohen

CTech previously reported that the lawsuit alleged that Hogeg had misappropriated almost $28 million of investor money to buy Beitar Jerusalem, sign a real estate deal, and make a donation to Tel Aviv University.

"We are pleased with the outcome of this case, which is a testament to our ability to effectively represent our growing roster of Israel-based clients, as well as other international companies like Stx, in complex federal litigation and other significant matters," said Gabriel Groisman, a partner with the firm and the co-Chair of the firm's IP and trade secrets group.

"Although United-States-based plaintiffs will likely continue to be creative in their attempts to apply state and federal law to the growing international markets for utility tokens and similar products and services, well-represented defendants can be just as creative in utilizing existing Constitutional, statutory, and common law in their defense," added Gil Ben-Ezra, an attorney at the firm.

Stox was founded in 2013 as a subsidiary of Invest.com. It has raised $34 million via an ICO of its namesake digital coin. Meland Budwick is an American law firm that provides real estate representation, corporate bankruptcy and reorganization, fraud litigation, and alternative resolution disputes for a variety of clients. It was founded in 1993 and is based in Miami, Florida.