Svix raises $2.6 million in pre-Seed funding with the help of Y Combinator
The company provides a Webhooks-as-a-Service platform to trigger API notifications
Israeli company Svix, which helps companies trigger API notifications with its Webhooks-as-a-Service offering, has announced that it has raised $2.6 million in pre-Seed funding to help expand its operations and advance its technology. The round included participation from Y Combinator and Aleph and angel investors across a variety of industries, including the former CTO of Github, and co-founders of PagerDuty, Lookout, and Segment.
Webhooks are content-agnostic 'user-defined HTTP callbacks' usually triggered by an event, such as pushing code to a repository or a comment being posted on a website. Scenarios could include a payment processor sending a webhook after payment has been made so an invoice can be sent to an email, or platforms like Gmail sending a webhook after someone receives an email so an add-on can process it. Developers often lack expertise in webhooks expertise, and even if managed correctly, building an entire webhooks system costs developers time that could be better spent elsewhere.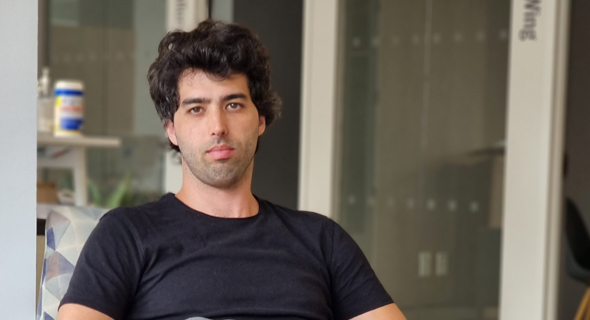 Tom Hacohen, CEO of Svix. Photo: Svix

Svix helps companies trigger their API notifications, critical to assist in automation with code, low-code, and no-code that users increasingly expect from products. Using its platform, developers can have a webhooks system running in minutes and help them focus on developing the core product or service. A pre-built app portal is also available to customers which allows them to offer users management, debugging, monitoring, and testing directly from the browser.

"Webhooks are increasingly driving no-code and low-code activities across the web, yet sending them still requires significant engineering time, development resources, and ongoing maintenance," said Tom Hacohen, CEO of Svix. "Svix is the first fully comprehensive platform to solve that issue. Raising this round from top VCs and an all-star team of industry leaders is a resounding testament to the importance of our mission, the strength of our team, and the quality of our platform."

"Webhooks have the potential to be any SaaS product's nervous system, spreading data in a unilateral, controlled way to any other application," added Aaron Rosenson, General Partner at Aleph. "They are some of the most powerful, underappreciated tools for building modern software and Svix has built the first enterprise-grade product for holistically managing them."

Aaron Epstein, Group Partner at Y Combinator. "We backed Svix because Tom is obsessed with developer experience, and is building the product he always wanted to use himself. That developer-first mentality drives everything the company builds, and we can't wait to see what the future has in store for them."

Svix was founded by Hacohen in 2021 and operates fully remote out of Tel Aviv and the U.S. It provides a WaaS for organizations looking to incorporate added functionality with one, simple API.