Investment group Prytek raises $107 million
The Israeli group, led by former Bank Hapoalim chairman Yair Seroussi and managed by Andrey Yashunsky and Arnon Shiboleth, will focus its investments on the banking and fintech sectors
Israeli investment group Prytek has raised $107 million, Calcalist has learned. The chairman of the group is Yair Seroussi, the former chairman of Bank Hapoalim and the current chairman of ZIM Integrated Shipping Services and Enlight Renewable Energy. The entire sum was raised from global investment management company Davidson Kempner, which has $37 billion in assets under management. A representative of Davidson Kempner will join Prytek's Board of Directors and its Investments Committee. Prytek is managed by Andrey Yashunsky and Arnon Shiboleth.
Prytek doesn't operate like a standard venture capital fund, but rather as a corporate investment group which combines very long term investments in service companies, alongside shorter term investments in startups. The service companies make use of the solutions developed by the startups on Prytek's portfolio, giving the startups experience in working with clients, while providing the service companies a competitive edge. Prytek has invested in around 30 companies to date.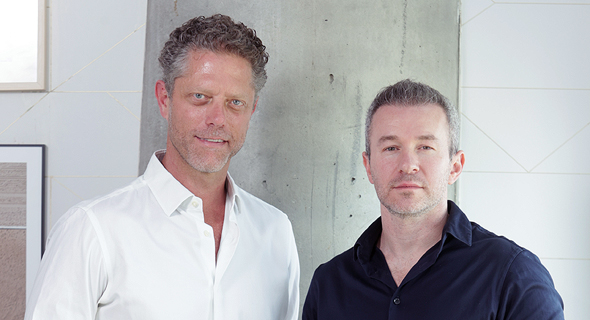 Andrey Yashunsky and Arnon Shiboleth. Photo: Alon Yachin
Prytek plans to use the new capital to expand its activity in the banking and fintech sectors, as well as support its current investments. One of the better known companies in Prytek's portfolio is fintech startup TipRanks, in which it is the largest shareholder. TipRanks completed a $77 million funding round earlier this year.
Prytek has also invested in ThriveDX (formerly HackerU), which has developed a platform for cyber security and IT training, and acquired Cybint for $50 million this past August. Additional investments include: PayMe, Scanovate, OpenLegacy, HopOn, and Ezbob.