Round B
The link between business planning and preparing for battle
When drawing a business plan, like on the battlefield, "things will happen unexpectedly," writes Piggy CEO Shaul Olmert. However, "even if our business plan and forecasts are baseless, it is better to start with some foundation and adapt on the go."
Rumor has it that anyone who visited a sausage factory will never agree to eat one again, after seeing how and what it is made of. This seems to be also true for other things in general.

When people learn of a process or a system from within, they discover the gaps between their formal external appearance and the chaos behind the scenes. Lawyer Avigdor Feldman was once quoted as saying that justice and the justice system are two distant cousins, who once or twice a year have no choice but to meet. In business, of course, there is a big gap between the orderly and systematic optics and the everyday, often messy, reality. One place in which this is reflected most is the preparation of business plans and future forecasting of revenue and growth.

We operate in an industry whose economic right to exist is based on the aspiration for meteoric growth. Investors are willing to risk their capital on ventures that require millions and usually between two and five years, before generating income, not to mention operating profit or return on investment for investors. Therefore, in the very early stages of the business' life, even before a team has been assembled or a product developed, the entrepreneur is required to give thought to the future business model and revenue expectations.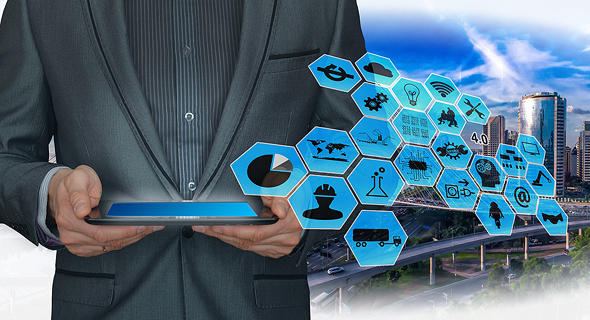 in the very early stages of the business' life, even before a team has been assembled or a product developed, the entrepreneur is required to give thought to the future business model and revenue expectations. Photo: Pixabay

Experience shows that startups go through many upheavals during their first stage, and usually change the product plan, the business model, and sometimes even the target market or the overall field of activity. Therefore, a single coherent business plan, accurate sales forecast, accurate pricing of the future product, or a detailed model that shows the sales value chain, and where exactly every cent will go, is more of a dream and less of a reality.

And still, the expectation arises, and the entrepreneur is asked to deal with it and at least prove some future business logic to a product that is still several years away from meeting its first customer. Even further down the line, ahead of additional capital raising or ongoing budget planning, entrepreneurs put in the overtime in building detailed economic forecasts, before even reaching the stage where the assumptions these forecasts are based on, were actually tested. So why exactly is this thinking and planning required if everyone involved understands they are no more than a collection of guesses and corner cutting designed to produce the appearance of an operative plan?

I have two answers. The first is that you do not go to battle without a plan. It is clear to everyone that on the battlefield things will happen unexpectedly, simultaneously, without necessarily knowing what is happening, or where are we being attacked from, and without having a perfect response to every possible scenario. With that being said, it is also clear that if we reach the battlefield without any plan, we will have no chance of surviving. So even if our business plan and forecasts are baseless, it is better to start with some foundation and adapt on the go.

The second answer is that the pre-planning process requires the entrepreneur to explore, ask questions, dive a little into a future world of market and sales dynamics even before living it on a daily basis, thereby gaining a richer perspective of the business environment in which he or she will operate, while showing the investors some initiative. This initial planning, even if most of which will go to waste, has value in getting things moving.

A few weeks ago I was invited to give a lecture, and on the conference's agenda, I saw that before me, there would be a lecture by Dr. Yossi Maaravi, from Reichman University, on building a business model. I arrived early and sat in the corner of the room during his lecture. When I was asked why I came, I replied in embarrassment that I had never studied economics or business, so I had never heard a lecture on building a business model.

I have built many models as an entrepreneur. As an investor, consultant, or board member, I have examined models built by others, however, I have never heard a lecturer explaining the subject. During Dr. Maaravi's lecture, I heard many things I already knew or at least were in line with the experience I gained. I also heard some new things, especially about different theories and different approaches that exist in the field.

The lecture was intended for inexperienced people who must have gained a lot of value from it, being exposed to the subject for the first time, but I was also glad that I bothered to come and listen to this lecture, not to mention that I referred back to it during my session, discussing other aspects of entrepreneurship. It was interesting to be exposed to the subject in a methodological manner and to see how many of the things I learned just from experience and I do naturally, without calling them by name or knowing how to explain them in detail, were analyzed in detail and incorporated into a structured and organized action plan.

And here, a few weeks later, I again find myself in the familiar position of building a revenue and sales forecast for a product that has just been launched, and it is still not clear what its revenue model will be. In conversations with existing investors and potential future investors, we openly talk about the fact that the business model is still unclear and that over the coming year we intend to explore several possible directions to find the right model for us.

Still, I opened an Excel sheet, added records of income, selling expenses, marketing costs, marginal profit, net profit, and everything else, and started putting in the numbers. It forces me to go out and explore again. Find out from my colleagues, what exactly are the prevailing profit margins in the market today, understand in-depth the differences between platforms and the common statistics used on them, ask myself how exactly to build the sales teams and sales process so that the numbers will fit correctly, leading to an operating profit. In short - predict the near and far future, and attempt to make some sense in the chaos. What, if any, of this detailed plan will remain? That is unclear. But it is clear that thanks to these actions I can go to battle more prepared.