An educational exit: Mashov acquired for over $15 million
The school management and tracking application is being bought by Priority. Mashov's co-founder and CEO: "We never dreamed of an exit"
Mashov, an education application used by many students and parents in Israel, has been acquired for NIS 50 million (about $15.8 million), Calcalist has learned. The education administration application developer Mira Hameiri will be selling it to Israeli software services company Priority.

Hameiri, her son, and one more partner hold all of Mashov's shares as it did not raise any external capital, so all of the purchase money will go to the three. Hameiri, who has served as CEO since Mashov's inception, will continue to work at Priority and manage an education division that will be built based on the acquisition.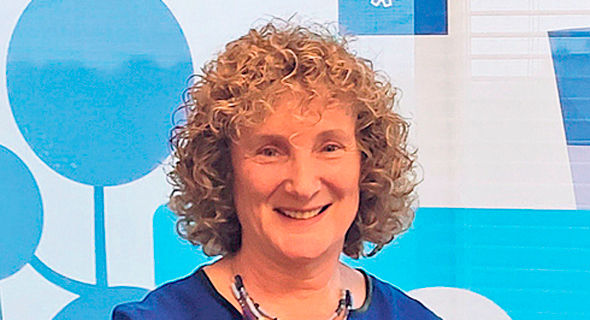 Mashov co-founder and CEO Mira Hameiri. Photo: Elhanan Hameiri

Like many other deals in the past two years, Covid accelerated the interest in Mashov as remote learning became a daily reality across the world. Mashov offered a remote teaching feature already in 2008, as a solution for teachers unable to be present in classes.

The Mashov system, (which in Hebrew is initials for immediate, transparency, and control) began operating in 2006 but gained great momentum with the introduction of smartphones as it transformed into an application used by educational institutions to manage schools. Originally, the software was sold to individual schools, but a 2019 Ministry of Education tender for school management software named Mashov as one of the winners, alongside applications such as Smart School, and significantly expanded its user base. Today Mashov is used by about 1,700 schools out of 5,000 registered in the Ministry of Education, with about one million parents and students using it daily to communicate with teachers and staff. Mashov is a profitable company with 25 employees.

Hameiri, 60, founder and CEO, holds a doctorate in technology and science education from the Technion, she ran the known Kadoorie school for a decade, during which she received an award for "promoting education for tolerance and respect in a diverse society," an award presented to her by the President of Israel. Since 2007, Hameiri has been leading Oranim College for Education's program for school principals while also teaching in the school's Master's program.

"Mashov was born during a conversation with my son who is a programmer," Hameiri told Calcalist, "but we are not like the 25-year-olds of today, we never dreamed of an exit. The first inquiries to sell Mashov were received in March this year, but I deleted those emails because I was sure it was spam. Only by the third email, I understood that it was actually TA Associates, which holds Priority and it heard about us and decided that it wants to develop Mashov globally."

Hameiri shared her initial idea for the system, which was born in the 1980s, way before the internet came to be: "As a data enthusiast, I wanted to arrange information in one system that would help the education system, while also tracking students progress past their grades, looking at attendance, behavior, and positive reinforcements. Over the years in the education system, I have seen students left behind due to lack of attention. When the internet became a reality I realized that a big change could be made. The first system I developed originated as an attendance system that over time evolved into Mashov thanks to requests and demands from the field."

Priority, which specializes in the development and management of organizational systems, plans to market Mashov to education and school systems abroad. This is the company's third acquisition in less than a year, after buying the software company EDEA, which specializes in implementing and developing multi-channel information management and trading systems, a few months ago. Before that, it also acquired Ovdimnet, which operates in the field of employee attendance management. It is worth noting that all the acquired companies are headed by women entrepreneurs.

Priority is a reincarnation of the computer company Eshbal, which was acquired by the Fortissimo Capital investment fund in 2013 for NIS 192 million (just over $60 million). A year ago, Fortissimo, led by Yuval Cohen, sold 50% of the company at a value of $250 million to TA Associates, who also initiated the Mashov acquisition. Priority has operations in the U.S., the United Kingdom, and Belgium, however, in Israel, it is considered the leading company in ERP systems for small and medium-sized business management and has about 10,000 customers in this market. After the Fortissimo deal, Priority replaced its CEO, and today the company is headed by Sagive Greenspan.