Gateways to Israeli Tech
Nathan Shuchami, Hyperwise: High wages are harmful both to companies and investors
Speaking to CTech as part of a special investor survey, Nathan Shuchami, Managing Partner at Hyperwise Ventures, said that the solution to the HR crisis needs to include a combination of technological education, integration of minority groups, remote R&D centers, and foreign workers
"We believe that the solution to the HR crisis needs to include a combination of: technological education, integration of minority groups in the Israeli society, remote R&D centers and foreign workers," says Nathan Shuchami, Managing Partner at Hyperwise Ventures.

Shuchami shared his views in CTech's exclusive investor survey conducted with participants of the Poalim Hi-Tech and Calcalist Road Show event. The event brought together dozens of startups who pitched their venture to more than 20 leading Israeli investment groups and investors.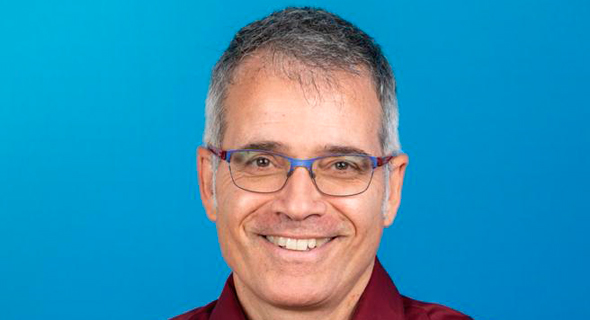 Natahn Shuchami, Hyperwise Ventures. Photo: Courtesy
What trends are you most excited about investing in?
Hyperwise Ventures invests in cybersecurity and enterprise SW startups. In cybersecurity, we look for startups that would specialize in: cloud related data privacy compliance, shift left, and securing inter-connected business applications. In enterprise SW we look for startups that would offer deep technology with significant barriers to entry that would disrupt the following arenas: fintech, marketing and sales automation, storage, IT and data science.
What's your latest, most exciting investment?
It is SpeeDB, a deep tech startup that offers a revolutionary data engine, which allows it to manage 100X more data, realizing 10X faster performances for cloud based applications. (https://www.zdnet.com/article/speedb-is-a-drop-in-replacement-for-rocksdb-that-wants-to-take-the-embedded-key-value-store-world-by-storm/)
Which industries seem well-positioned to thrive long term? What companies are you excited about (whether in your portfolio or not), which founders?
Industries: cybersecurity, fintech, DevOps and Dev tools, infrastructure and storage in the cloud, SaaS business applications.
Companies we are excited about: Orca, Wiz, Aqua Security, CyberPion, DealTale, Feex, Transmit Security, Cato Networks, Databand.AI, Argon Security.
Founders we are excited about: Nethanel Gelernter, Yoav Zurel, Ariel Geifman, Adi Gelvan, Mickey Boodaei, Shlomo Kramer, Stuart McClure, Avi Shua, Yiftach Shoolman, Zohar Alon, Michael Shaulov, Guy Leibovich, Eilon Elhadad.
What areas are either oversaturated or would be too hard to compete in at this point for a new startup?
Endpoint security, mobile security, IoT and Scada security, vulnerability management and remediation, cloud cost optimization, data mapping and management.
What are you - as an investor - looking for in an entrepreneur or a startup?
Founders: Tenacity, perseverance, reliability, brilliance and innovation, charisma, leadership, domain expertise, positive dynamics between the founding members.
Product: Solves an immediate and material business problem, high barrier to entry, mvp can be released in 6-12 months from seed.
Market: Either a disruptive solution in an existing category, or one of the first movers in an emerging category.
What is your approach to VC involvement in the management of the companies they invested in?
Board – Minority board representation.
We want to be involved in the recruitment process of the management team that reports to the CEO.
We usually conduct informal bi-weekly calls with the CEO/founders, and quarterly board meetings – we are available 24/7 to serve as the most trusted advisor to the founders, in all facets of the business (R&D, product, marketing, sales and executive management).
What should be the level of a fund's involvement in solving a company's HR problems?
We leverage our exclusive network in R&D, sales and marketing communities (in Israel and abroad) to assist the startup in recruiting key and critical positions. We leverage our and our LPs relationship with the media to increase the startup exposure to prospects, analysts, reporters and investors.
Where will the solution to the HR crisis come from?
We believe a solution needs to include a combination of: Technological education and integration of minority groups in the Israeli society, remote R&D centers (in low cost highly yet educated countries) and foreign workers (with work permits in Israel).
Wages in tech: How long will the current upsurge in wages continue?
For as long as the U.S. stock exchanges continue to prosper, and there is a shortage in qualified employees.
How harmful it is to companies, to the investors?
It is of course harmful to both the companies and the investors, as the raised capital would cater for less resources/time (which in return would force higher valuations). Low USD/NIS ratio further increases the issue, especially for seed rounds.
How can the damage of the growing gaps between tech workers and general workers in the Israeli economy be minimized?
Dedicated governmental funds should be invested in technological education on a national level (e.g. Tnufa in the early 90s).
Share with us your golden tip for an entrepreneur presenting a pitch.
Serious and well-documented market feedback.
Show a demo/mockup if you can.
Thorough competitive analysis.
Well thought and justified budget, supporting your funding request.