Gateways to Israeli Tech
Merav Weinryb, Qualcomm Ventures: Successful CEOs are real leaders
Speaking to CTech as part of a special investor survey, Merav Weinryb from Qualcomm Ventures stressed that "successful startups have passionate teams, who communicate well, are very focused on their targets, but are flexible enough to move and change when needed"
"You can see some lines of resemblance between the successful startups. They all have passionate teams, who communicate well with others and among themselves, they are very focused on their targets but flexible enough to move and change directions when needed," says Merav Weinryb, Managing Director at Qualcomm Ventures Europe & Israel.
Weinryb shared her views in CTech's exclusive investor survey conducted with participants of the Poalim Hi-Tech and Calcalist Road Show event. The event brought together dozens of startups who pitched their venture to more than 20 leading Israeli investment groups and investors.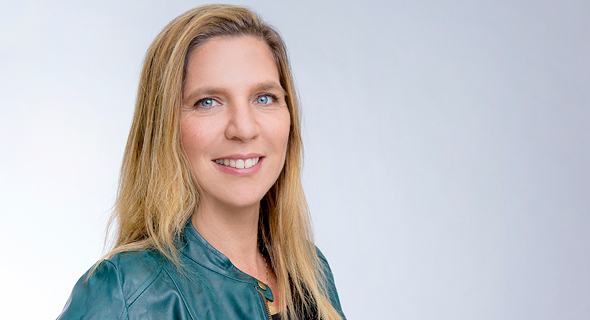 Merav Weinryb, Qualcomm. Photo: Inbal Marmari
What trends are you most excited about investing in?
As Qualcomm is the world's leading wireless technology innovator and the driving force behind the development, launch, and expansion of 5G, we see 5G as an enabler for limitless opportunities for innovation in the Internet of Things (IoT), AI, auto and edge compute. One example is the future of work. As we look ahead, we see 5G, XR, and AI shaping the future of how we work, enabling exciting new ways to connect to your office and engage with colleagues and customers.
What's your latest, most exciting investment?
My latest investment was in JoyTunes, a leading music learning platform which brings music learning into every single household around the world. JoyTunes is one of the fastest growing B2C startups in Israel. Using advanced technologies, it disrupts a huge traditional market and completely changes the way people learn and enjoy music playing.
Which industries seem well-positioned to thrive long term? What companies are you excited about (whether in your portfolio or not), which founders?
I see Robotics, IoT and XR as huge opportunities that just started evolving, and AI as a major enabler for these industries. In the Qualcomm Ventures portfolio I am excited about companies which disrupt the markets they are active in. Examples include TytoCare, which disrupts the primary care market, creating a whole new experience in the patient journey or Wiliot, which transforms the way products are made, distributed, sold and used by enabling a new level of visibility.
What areas are either oversaturated or would be too hard to compete in at this point for a new startup?
We still see a large number of new cybersecurity companies founded every year. While they may solve a real issue, getting the attention of the CISO becomes more challenging as CISOs already manage tens of solutions. On top of it, some cyber startups raised hundreds of millions of dollars at relatively early stages, making it harder to compete with them. In the last few years we also saw many companies developing tools and infrastructure for the emerging AI space. As the market is early, it has not shaped up yet to determine which solutions are needed and which are nice to have, so AI tools and infrastructure is another space VCs are watching closely.
What are you - as an investor - looking for in an entrepreneur or a startup?
Looking at successful startups I met with and invested in throughout the years, not all great founders are the same. Still, you can see some lines of resemblance between the successful startups. They all have passionate teams, who communicate well with others and among themselves (very important….), they are very focused on their targets but flexible enough to move and change directions when needed. Successful CEOs are real leaders that others look up to, who are focused on their goals but listen to others and are always innovating. The company's product should be solving a real and big problem, or disrupting a large market. The technology should also be unique and defensible.
What is your approach to VC involvement in the management of the companies they invested in?
As with all domains in life, another perspective, especially of someone with experience, can add a lot of value. When investors are involved in the company's BOD, recruitment efforts, and strategic thinking, they can bring a lot of value by adding a perspective, and sometimes bringing real life experience from other successful companies. I personally don't believe VCs need to manage the companies, but rather provide advice and perspectives.
What should be the level of a fund's involvement in solving a company's HR problems?
As a global Corporate VC, we focus on areas where we have expertise. This includes technology expertise, market insights in our relevant markets such as telecom, Industrial IoT, AI, 5G or Automotive as well as our global connections and reach. This could help in recruitment efforts and bringing in talent in Israel and abroad.
Where will the solution to the HR crisis come from?
There is no one solution that fits all. I am a great believer in diversity and inclusion and think that the workforce can be easily expanded by providing the right education and training. This would take time but needs to be the focus area of the high tech industry. Large corporates and well-funded startups can create focused training programs. These programs can increase the Israeli tech workforce significantly. Looking at my portfolio, I also see many companies opening remote R&D centers, which are also a great tool for diversifying a company's culture and creating new opportunities to grow the workforce.
How long will the current upsurge in wages continue?
I believe that as the market continues to be heavily funded we will see competition on talent continue, creating wage increases. This will probably stop at the first slowdown in the global market, which no one knows when will happen.
How harmful is it to companies, to the investors?
The increase in salaries creates a tougher competition on talent. For the companies that are not well funded, it would be harder to attract the right talent, so the gaps between the heavily funded companies and the rest would be wider.
How can the damage of the growing gaps between tech workers and general workers in the Israeli economy be minimized?
I don't believe we can or should minimize the gaps. However, as the high-tech sector is heavily funded, it creates jobs that are not technology oriented. With the right education, it can attract employees that in a different economy may not have been able to join the tech workforce. As more large companies come out of Israel, they would develop their own social responsibility measures, and would be able to contribute more to the general population. So while the gap cannot be controlled, it could result in some positive impact on the whole economy.
Share with us your golden tip for an entrepreneur presenting a pitch.
Market landscape vs. competitive landscape: As part of the initial pitch to investors, it is good to provide the market landscape – including direct competition, companies addressing the market in a different way, potential partners and companies offering complementary solutions. This will show that you understand the market you play in, and reduce the investor uncertainty about your position in the market vs. other players they may have run into.