Gateways to Israeli Tech
Liran Grinberg, Team8: Security needs rethinking
Speaking to CTech as part of a special investor survey, Liran Grinberg, co-founder of Team8, noted that VCs are in the services business. "We provide service, help and support to founders we work with. The founders don't work for us, we work for them"
"Security needs rethinking. The enterprise perimeter is nearly extinct and the dramatic shift to remote work during the pandemic is accelerating its demise," says Liran Grinberg, co-founder of Team8 and the Managing Partner of its investment fund, Team8 Capital.

Grinberg shared his views in CTech's exclusive investor survey conducted with participants of the Poalim Hi-Tech and Calcalist Road Show event. The event brought together dozens of startups who pitched their venture to more than 20 leading Israeli investment groups and investors.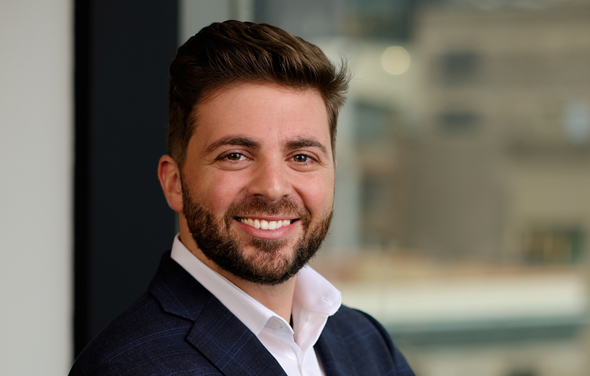 Liran Grinberg, Team8. Photo: Scott Wagner

What trends are you most excited about investing in?

Smarter cybersecurity in a perimeter-less world. The enterprise perimeter is nearly extinct and the dramatic shift to remote work during the pandemic is accelerating its demise. Security needs rethinking in a world without perimeters, where identity and zero trust architectures will need to play increasingly important roles governing access management.

What's your latest, most exciting investment?

Akeyless, the pioneer of Secrets Management as a Service, empowers software-driven enterprises to manage DevOps Secrets and enforce Zero-Trust Access. With the Akeyless Vault Platform, enterprises enjoy faster time-to-production, seamless onboarding, greater functionality, and stronger security.

Which industries seem well-positioned to thrive long term? What companies are you excited about (whether in your portfolio or not), which founders?

Data Security, Privacy and Digital Trust – enterprises need a simple solution to discover, monitor and protect data assets in the cloud (a Team8 stealth mode company is building this). For data collaboration, Duality is developing the holy grail, homomorphic encryption, allowing collaboration on data while still encrypted, eliminating the breach risk altogether and preserving privacy.

"Security of Things" - Technology advances are fueling Internet of Things (IoT) device connectivity that is driving the Industrial Economy to digitize and unlock new business value. But as IT networks and operational technology (OT) networks converge, the attack surface expands, and the stakes are raised. Cyber threats move from data to people — disrupting supply chains and infrastructure critical to health and safety. Israeli company Claroty is protecting the enterprise OT and IoT, while another Israeli company, Monogoto, is providing secure cellular connectivity for IoT, Private Networks and 5G.

"Cloud Supply Chain Security" – What Gartner refers to as EASM (External Attack Surface Management), as enterprises transition to the cloud, they depend on 3rd parties connected to their assets and environments. These introduce cloud supply chain threats that current security controls don't protect against. Innovative cloud supply chain security control requires a deep understanding of the attacker's perspective, with one prominent example in Israeli company Cyberpion, led by Dr. Nethanel Gelernter, who has done a PhD on attacks leveraging cloud supply chains.

"Zero Trust Secure Browsing". Israeli company Talon, founded by serial entrepreneurs Ofer Ben-Noon and Ohad Bobrov has created the first corporate browser specifically designed to implement the highest levels of cybersecurity for a modern, distributed workforce, while reducing complexity and cost.

What are you - as an investor - looking for in an entrepreneur or a startup?

Big market opportunity, or a market that is growing rapidly into a big opportunity, and founders who are strong motivating leaders, keen on building a big company.

What is your approach to VC involvement in the management of the companies they invested in?

Generally, VCs are in the "services business". We provide service, help and support to founders we work with. The founders don't work for us, we work for them. Our involvement across all areas depends on the founders needs and wills.

Team8's approach is to provide founders with deep domain expertise and company-building experience in our focus areas, alongside strong capabilities in HR (recruitment of R&D talent in Israel and executives in Israel and the U.S.) and G2M (sales acceleration, business development, marketing, business research and strategy).

What should be the level of a fund's involvement in solving a company's HR problems?

Team8 employs a whole team focused on HR, providing three core offerings: (1) R&D talent recruitment in Israel; (2) Executive recruitment in Israel and the U.S.; (3) organizational development, led by Dr. Eldad Rom, who assists our founders in building their leadership teams and culture, and in creating an environment where their people can develop and accomplish amazing things.