GuardKnox's plan to "iPhonize" your next car
As every aspect of our lives becomes connected and digitized, GuardKnox is helping traditional OEMs update the auto industry
For Guardknox, safety and innovation are paramount for the future of our roads. As society slowly becomes accustomed to vehicles with variations of autonomy, the technology and engineering company has specialized in products that can both protect these smart cars from cybersecurity attacks while also customizing them for a younger market of future drivers.

"How is it to be a young driver in the 21st century?" Asked Moshe Shlisel, Co-founder and CEO of GuardKnox. "If it comes from the generation that is becoming the drivers of today, well the attention span is measured by seconds and you want everything right now. The ability to absorb information, to deal with a lot of pieces of data that are simultaneously getting into your brain, is something that is getting better and better. So you, as the new generation, live in a very dynamic environment. If your vehicle is something that has no dynamic capabilities and you cannot change it or update that, then basically you're contradicting the culture you have right now."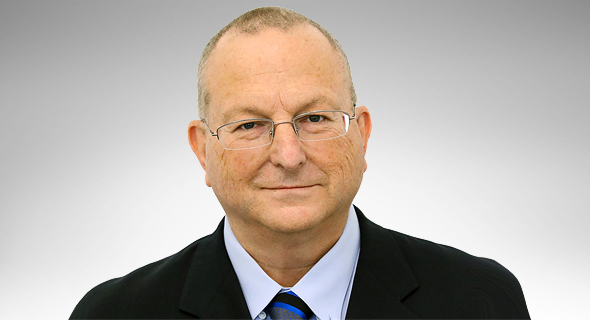 Moshe Shlisel, Co-founder and CEO of GuardKnox. Photo: Omer Keidar
GuardKnox was founded in 2016 and has raised a total of $24 million over two rounds. It is backed by Next Leap Ventures, Glory Ventures, SAIC, and more. The company is aiming towards what it calls "the iPhonization of vehicles". Working with leading OEMs and Tier 1s that are playing catchup with innovation giants like Tesla, the company provides the software that can help cars of today adapt to the needs of individual drivers. Using a variety of apps, drivers can download additional capabilities such as horsepower, infotainment, or service-oriented architecture. Gen-Z wants everything tailored to them - a challenge facing the automotive industry that might not have billions of dollars at its disposal to spend on software innovation.
"The major difference between a smartphone and a vehicle is that the vehicle system is the smallest area in the world where all your loved ones are gathered," he continued. "So, there is an issue of stakes. The major challenge is coming from Israel… and to bring new technology, new ideas, and new methodology, because right now this business is under huge paradoxes… when you look at those manufacturers and major system suppliers, they understand that there's a new generation with new requirements, a new vision of what they want and need from a vehicle."
Shlisel says there are two ways classic car manufacturers can keep up with our ever-digitizing world: they can import engineers or new graduates who can build software in-house, or those OEMs can partner directly with GuardKnox. The company, naturally, is advocating for the companies to work with them as partners to offer new technologies and products to the market and take back the leading positions they used to have before high-performance technologies penetrated the auto industry.
"If I'm that youngster - I would like to have all the capabilities that I have in my smartphone, that I used to have in my TV set," he said. "But while I'm commuting I'm getting into the 19th century. So from a broader perspective, I want not only to get the speed of the vehicles, I want to experience the speed of data, the speed of change, and the dynamic approach to what used to be a monolithic vehicle, that only takes people from point A to B and that's it."
Companies like Tesla understand this desire from forward-thinking individuals who want to see their cars transform from commuting vehicles into autonomous vehicles that can help enhance safety and productivity. Shlisel even goes as far as to call them "robots", removing any semblance of what they used to be and what they can become. Future autonomous vehicles might remove the steering wheel and standard chars entirely, making the way for them to be designed as offices or leisure spaces that can drive around the world. Whatever they become, it will likely be to fit the needs of the drivers of tomorrow.