Unicorn Forum
"Microsoft to roll out new program that will accompany startups at every stage"
Said Ronit Atad, the Country General Manager of Microsoft Israel during Calcalist and Discount Tech's Unicorn Forum, lauding the importance of trust between consumer and company. "Microsoft will maintain a connection to the cloud through powerful engines. Data is your most important product, we won't use or compete with it"
"Microsoft will roll out a new program for startups that will accompany them at every stage, from the first line of code to later stages of maturity to marketing their finished product," said Ronit Atad, Country General Manager of Microsoft-Israel during Calcalist and Discount Tech's Unicorn Forum that took place in Tel Aviv on Sunday. Atad said that Microsoft recognizes that today's startups will become major organizations in the future.

Atad explained that "when startups approach advanced stages and are managed globally, Microsoft will work to connect them to large-scale engines through its cloud designed for such startups."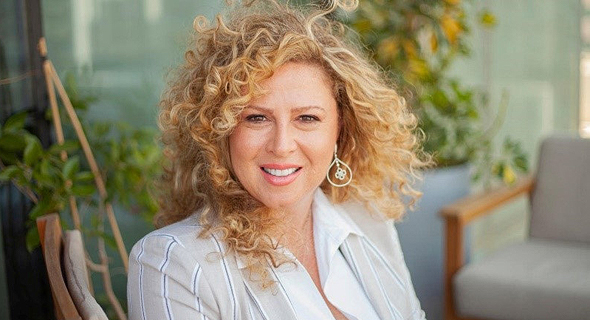 Ronit Atad, Country General Manager of Microsoft-Israel. Photo: Guy Hecht

Transferring all of a startup's data to an external body isn't that simple. Atad emphasized that the issue of trust between consumer and company is of utmost importance, especially between an organization and its technological/cloud partners. "Data is your most important product, we will never use it or compete with it. We won't open banks, health care chains, or supermarkets. We want you to stay with us. This is an opportunity to grow together where startups and enterprises can meet with complete confidence."

Since the outbreak of the pandemic, Microsoft has acquired two Israeli startups; CyberX, Inc., which is involved with infrastructure security and was acquired for $165 million in May 2020; and Peer5, which was acquired in August 2021 and is involved with communication via multi-participant video calls and is meant to compete with Zoom through its Microsoft Teams platform. Atad recalled that even Microsoft, which was founded by Bill Gates in 1975, began as a startup. "Our goal back then was to place a personal computer at every desk at home or in the office. After three years of operations, that startup only employed 13 people but its vision came true after a lot of hard work and a bold desire by its founders."

Atad has been serving as Country General Manager of Microsoft-Israel since October 2019. She joined the company after she served as the CEO of Elad Software Systems, and prior to that served as a senior executive in a variety of management and marketing positions at Amdocs.

Two months ago Microsoft-Israel's R&D Center announced that it plans to significantly grow its workforce in Israel. Microsoft currently employs 2,000 people in R&D in the Israeli market, and plans to double its number of employees or at least increase that number to 2,500. Micrsooft will expand its R&D Center in Herzliya and open up a new center in Tel Aviv to attract new employees. This expansion is in addition to the two centers it will open in Be'er Sheva and Jerusalem in 2022.