Israeli startups raise record $25.4 billion in first 11 months of 2021
A report by Start-Up Nation Central showed that the number of companies that reached a $1 billion valuation and gained Unicorn status more than doubled, with 33 new Unicorns being born this year, taking Israel's total to 53
The local tech scene has broken many records this year, the latest of which was revealed on Monday. According to a report by Start-Up Nation Central, Israeli tech companies raised $24.5 billion in the first 11 months of 2021. The report showed that during that period, there was a 136% growth in equity investments, with a total of $10.8 billion being raised during all of 2020.
The number of mega-rounds (funding rounds of over $100 million) in that period climbed from 22 in 2020 to 74 in 2021. These rounds made up more than half of the total funding, hitting $14.77 billion - 310% more than last year.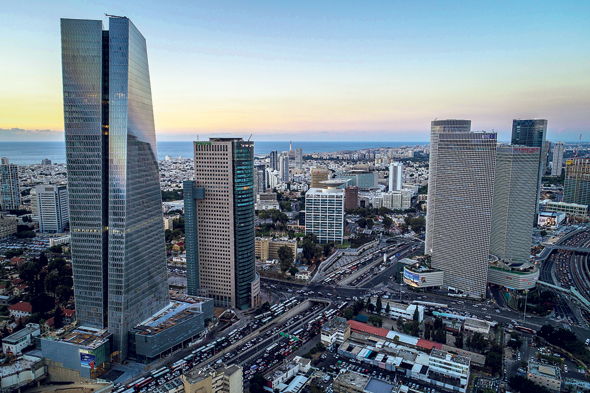 Tel Aviv. Photo: Lavie Photography
Unsurprisingly, most of the investments went to three dominant sectors: Cybersecurity, fintech, and computing infrastructure.
The number of companies that reached a $1 billion valuation and gained Unicorn status more than doubled, with 33 new Unicorns being born this year, taking Israel's total to 53.
The number of IPOs shot up from 22 in 2020 to 57 in 2021, raising an accumulated $4 billion. Only 10 companies carried out SPAC mergers, raising an accumulated $4.9 billion.
Foreign-based VCs were responsible for the lion's share of investments, including Insight Partners (participated in 49 rounds), Bessemer Venture Partners, Entrée Capital, and Tiger Global Partners.
Although investment in technology companies has grown considerably across the world, the rate of increase of funding for Israeli companies, which jumped by 136%, far surpasses the global average of 71%, as well as those of other tech centers, including the U.S. (78%), the UK (105%), and Singapore (95%), according to comparative data compiled from PitchBook on December 1.