Rail cybersecurity company Cylus raises $30 million to protect trains and metros
The Israeli startup offers a solution that provides continuous monitoring and real-time protection for the global railway industry
Cylus, which has developed a platform for rail cybersecurity, announced on Wednesday that it has raised $30 million in a Series B round led by U.S. firm Ibex Investors and joined by Vertex Growth Fund, Strides International Business, Magma Venture Partners, Vertex Ventures Israel, Israeli serial entrepreneur Zohar Zisapel, who is a member of Cylus' board, and Glenrock Israel. This latest round brings the company's total funding to over $57 million. In addition, in line with Cylus' expansion strategy in the U.S, William Heinrich, former CISO of Amtrak and BNSF Railway, and Mark Grant, former CISO of CSX Transportation, will join the company's advisory board.

Similarly to many other industries, rail systems are undergoing a digital revolution, becoming far more connected and advanced, and as a result, face a rapidly growing threat landscape. To combat this, Cylus offers a solution that provides continuous monitoring and real-time protection, enabling real-time threat detection, advanced forensics and mitigation.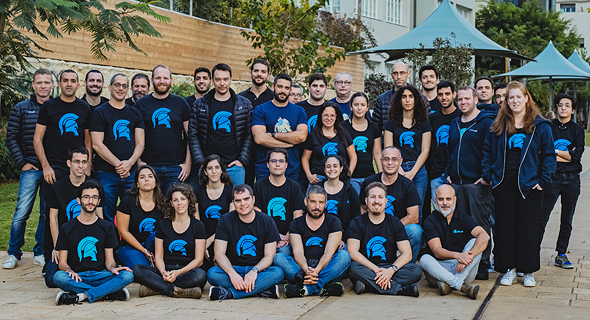 Cylus team. Photo: Victor Levy

Cylus was founded in 2017 by Amir Levintal, who serves as the company's CEO, and CTO Miki Shifman, who both served in the IDF's heralded Unit 81. The company employs around 55 people, 40 of them in its R&D center in Israel. Cylus also has offices in the U.S. and Europe and is currently recruiting for dozens of openings.

"The railways are such an essential part of our critical infrastructure, and really, of our everyday lives, that it is crucial that this industry gets the level of cyber protection it demands, and needs," said Levintal.

Gal Gitter, Partner and Managing Director of Ibex Investors, said: "We have seen a massive wave of digitization in the railway industry over the last few years. Despite this being a very positive trend, it has also entailed an exponential expansion of the surface area hackers can access to penetrate railway networks - which could lead to serious outcomes in one of the most core modes of transportation and critical infrastructure."