Exclusive
Redis Labs heading to Nasdaq at $4-5 billion valuation
The Israeli database software developer is targeting an IPO in May 2022 at a valuation that is more than double the $2 billion at which it raised its Series G round in April of this year
Redis Labs is set to become the latest Israeli tech company to go public on Wall Street, with Calcalist learning that it is planning an initial public offering (IPO) on Nasdaq at a valuation of $4-5 billion in May of 2022.

The database software developer has already selected an investment bank to lead the process. The targeted valuation for the IPO is more than double of the $2 billion at which it was valued when it completed a $110 million Series G round in April of this year.

Tiger Global led the Series G, which also included participation of another new investor in Softbank's Vision Fund 2, as well as from existing investor TCV. Additionally, Tiger, SoftBank, and TCV acquired shares as part of a $200 million secondary transaction. Redis raised $100 million eight months earlier in August 2020 at a valuation of $1 billion, meaning the company is aiming to increase its valuation fivefold over just two years.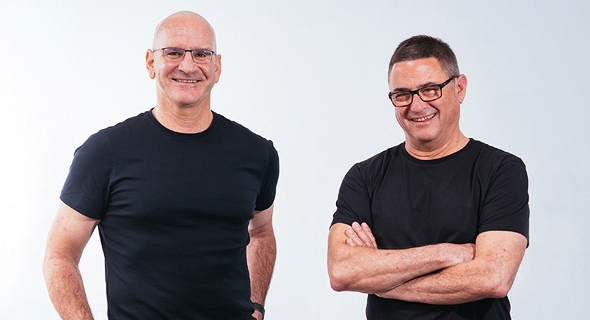 Redis Labs co-founders Ofer Bengal (right) and Yiftach Shoolman. Photo: Amir Yaakobi

Founded in 2011 by Ofer Bengal (CEO) and Yiftach Shoolman (CTO), Redis Labs has now raised a net amount of $347 million for its real-time data platform. Additional investors in the company include Bain Capital Ventures, Francisco Partners, Goldman Sachs Growth, Viola Ventures, and Dell Technologies Capital.

Redis, which develops and sells database management software based on Redis, a popular open source database, reported in April of this year that it experienced revenue growth of over 54% (CAGR) over the three years ending in January 2021, with more than 8,000 paying customers, including 31% of the Fortune 100. The company said it has a net retention rate greater than 120% and has built joint go-to-market programs for Redis Enterprise Cloud with AWS, Google Cloud, and Microsoft Azure, which includes the general availability of Redis Enterprise-powered tiers on Azure Cache for Redis.

Redis currently employs 700 people worldwide, 250 of them in Israel. The company's headquarters are located in Mountain View, California and it also has offices in Tel Aviv, London, India and Texas.

Bengal explained to Calcalist earlier this year why Redis decided against going public, either via a traditional IPO or a SPAC, in favor of another funding round, despite some lucrative offers. "There was a big demand from many investors and one of the reasons we chose the ones we did is that these are players that will also participate in an IPO and will remain onboard afterward and these are the types of investors you want to work with," said Bengal in April. "We received offers to do a SPAC and go public, but it is still too early for us, which is why we decided to embark on this funding round. In our sector the name of the game is to grow quickly and companies from our sector are rewarded by the market for accelerated growth and that is the route we are taking. We are burning a lot of money right now and that is preventing us from being profitable and when you are a public company you have to be very cautious about that. I want to continue and grow as a private company and we will go public next year if market conditions are good. If the market cools off we might wait a bit with going public as we have enough money and the ability to wait, raising $110 million just six months ago and now another $100 million. We have $230 million in our account and have the luxury of deciding when to go public."