HR Post Covid
Redis Labs: From hiring freeze to Unicorn status, all in a pandemic year
After briefly pausing its recruitment efforts last year, the open-source database provider came back swinging after a massive funding round
"As soon as we understood that the pandemic might have a significant impact on our business, we decided to go on a 'hiring freeze' to preserve our human capital," explained Danielle Tabin Rotem, Redis Labs' HR Manager. "As part of our strategic and long-term planning, we made some temporary changes to our budget."

Well. the changes paid off. In the middle of Covid-19, the company went on to raise $100 million increasing its valuation to more than $1 billion. "We lifted the hiring freeze and we entered (again) hyper-growth mode with the ambitious target of doubling our engineering size in one year! And we are getting there," she added.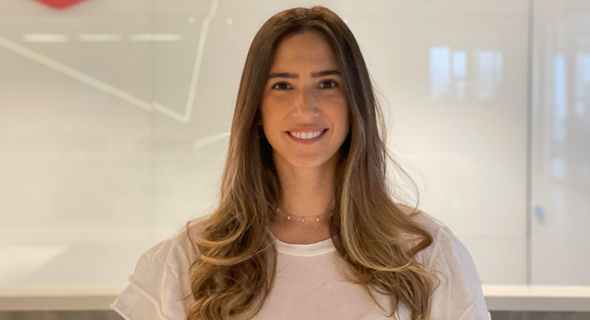 Danielle Tabin Rotem, Redis Labs' HR Manager. Photo: Redis Labs

Here's the story of how Redis Labs paused its growth before coming back twice as strong and earning unicorn status - all in the year of Covid-19.

Company name: Redis Labs

Field of activity: Redis Labs is home to the open-source database, Redis, and develops the commercial offering along with other enhancements that advance Redis capabilities.

Number of employees/location: 160 in Tel Aviv, which is home to our Research and Development Center, and 370+ total, primarily in the United States and the United Kingdom.

Professional background of HR manager:

I always worked with people in various roles from training, recruiting, and HR.

At Redis Labs, I have my "dream job", I can shape the company's DNA by managing the local recruiting team, acting as a partner to the managers, listening to the business heartbeat, and building a variety of OD projects on a global scale.

The purpose of being a business partner is to create value for the organization and the people within it. I believe my role as an HR is not only to build purpose and engagement, but it's about doing HR so that the organization will achieve its business goals.

I started my career in high tech as a tech recruiter complementing my full-time job with studying for an MA in Organizational Behavior and Development. While working at Redis Labs I completed my Masters and I was able to combine my academic background with my work and really put what I learned into practice. This month I'm celebrating four years at Redis Labs and I'm enjoying every minute of my journey here.

I'm the HR manager of our IL site here in Tel Aviv, our engineering site. I'm passionate to continue growing with the company, we're in hyper-growth, and I'm thrilled to think we will finish the year by doubling our HC here in Israel. I am proud to be a part of a company that understands that it's as critical to develop the people as it is developing the product.

On a scale of 1-10, how much did the coronavirus pandemic disrupt HR operations at the company?

10! Total disruption, but in a good way. I was back from maternity leave when the pandemic started, and three weeks after, we closed all of our offices globally! Personal connection is fundamental to HR and operations roles; the ability to sense the surface and interact with people is our most significant advantage. It was a challenge to understand how to do that remotely…

This period taught us that "agile" is not only an R&D thing!

The pandemic circumstances necessitate a great degree of agility from everyone, from families working and schooling to employers enabling employees to work remotely.

Covid-19 taught us experimentally that an agile mindset is even more important now. Companies worldwide scrambled to adapt to the new reality of social distancing and full remote workforces. The change Covid-19 has brought about in our daily routine is significant, as we have all felt.

HR played a crucial role in managing the Covid-19 response at an organizational level and successfully supported the transition into the virtual world. Our work as HR is to help leaders to be "agile leaders, to focus on building the right mindset and culture in the drive to keep teams motivated and the business running in a disruptive environment."

The pandemic demonstrated the real value of HR across the organization and proved the importance of investing in people, relationships, processes, and structure.

What interesting technological tools do you use in employee management/ recruitment?

We are still a private company, but we were more than ready for this challenge without even knowing. We implemented many technology tools to improve our operations during the years, and these tools helped us overcome the challenges of working remotely full time.

Slack- our internal chat system where everything is happening from professional discussions to recreational activities. We increased the usage of slack so that we can stay connected at all times.

Bob - HRIS, where we organize all the data about our people, from org charts, personal information to the performance review process.

Comeet - our ATS, we have used this tool since our tiny startup days. We use it to manage our recruiting process, collaborate, and collect data to improve the process. In the middle of the pandemic in the past three months, we collaborated with "Culture AMP" a leading company of engagement surveys and conducted the first engagement survey. We believed this is an excellent time to check our people's pulse and build the yearly people plan based on data.

All these tools are helping us to collaborate and communicate better as a global remote company.

Udemy - we started exploring Udemy this year during Covid-19 to enable our people's career development and growth. Udemy is a global marketplace for teaching and learning with top-rated business and technical courses. Udemy has been incredibly useful, and we are expanding the tool for the entire organization.

What positive and/or negative impact did the outbreak have on the human capital of the company?

As soon as we understood that the pandemic might have a significant impact on our business, we decided to go on a "hiring freeze" to preserve our human capital. We kept recruiting only for very critical roles and where we had no alternative. As part of our strategic and long-term planning, we made some temporary changes to our budget.

In the middle of the global crisis, the company raised $100 million, increasing our valuation north of $1 billion. The Series F round placed Redis Labs as a unicorn company. We lifted the hiring freeze and we entered (again) hyper-growth mode with the ambitious target of doubling our engineering size in one year! And we are getting there.

Our efforts to scale up so rapidly have had their challenges, such as recruiting top talents during Covid, retention, and maintaining our DNA and values while growing. It's definitely a roller coaster ride, but we are on our way to success and our IPO.

As soon as the full effects of the pandemic were starting to show, Redis Labs was one of the first companies to decide to close our offices across the globe. We communicated to all employees that we would encourage them to work from home, at least until July 2021. As a result of the crises, we found out that working from home does not have a negative effect on productivity, on the contrary! Building on this experience, we decided to extend our working from home policy and make it a permanent part of our structure. Meaning that even after the Covid-19 crisis, employees will have the option to adopt a hybrid model and combine working from home and the office.

We made a conscious effort to make sure all employees had a comfortable home office experience. Everyone was provided with all the necessary equipment to work effectively and comfortably. We reimburse employees for their home internet and also introduced a quarterly budget of $150 for employees to spend at their discretion, and guarantee a comfortable working from home experience.

Our global people plan is based on a few important pillars … that altogether helps us keep our employees engaged

Supportive management approach
Adopt a flexible work-life harmony approach
Comfortable home office reimbursements 150$ per quarter
"A day for yourself" - company day off every few months
Emotional Assistance Program (by external vendor)
Support sessions of outside vendors (Parent coaching, positive psychology, agronomy, etc.)

We now understand how important this approach was, empathy is our tool to help our people through this challenging period. As a company approach, we are trying to support our people during "work time" and beyond.

Create a positive work environment
Shift employee experience to remote by a variety of online recreation events & perks sent home
Remote onboarding program for new hires
Matching program
Creating virtual communities

We have built a plan, which we constantly update and renew, that is aimed at enhancing the communication. Valuable communication is the key to ensure a relationship based on trust, in which we can identify challenges, creating a feeling of confidence, and of course productivity.
We have invested heavily in our onboarding process to ensure employees onboard smoothly. We know the importance of the onboarding process for the long-term engagement and performance of the employees…
We digitized the pre-onboarding process the employee chooses their preferred equipment, and it is delivered home (along with their starter pack) before their start date. We also adopted the "buddy" program for remote, improved the ramp-up plans, and made sure everything is available online.
We have tried to reproduce the small talk typical of the office space into our slack channels and created virtual communities on a variety of topics- kitchen, hiking, parents, wellness, etc.
"Coffee with friends" - once a week we meet on a Zoom call, sometimes without a specific agenda, even in a small group, and we share our weekly experiences, personal events, and whatever anyone feels like, just as it would happen in our kitchen.
Virtual Happy Hours - we hold biweekly virtual happy hours, held either by HR or by employees who want to share their knowledge or according to a specific theme. We also use external lectures.
Remote sports activities like pilates, and functional training to keep the office routine.

Now gradually we are shifting back to hybrid activities so we can also meet each other, arrive at the office, and have fun together. But we are also retaining the online experience for those who choose to work from home.

Encourage trust in leadership.
Leadership training on managing remotely during Covid-19.
Constant check-ins with employees from direct managers and the HR team.
Improve remote communication by having frequent team meetings.
Focus on transparent communication by conducting monthly all-hands meetings.
"We listen approach" sending pulse surveys ("WFH Experience", "Back to the Office", "Engagement Survey").

My belief is that the HR role is mainly behind the scenes, and our goal is to empower the managers. The managers are accountable for their team members' engagement and happiness and being a "people manager" is a big part of the role here at Redis Labs.

Working with the managers has proven to be the most important and effective resource for maintaining employee engagement. Our managers bear the responsibility of continuous communication with their teams.

When we first started to work from home, I held a session with our managers, about effective working from home strategies, the importance of daily communication, showing empathy to their teams, and the importance of creating a new routine that caters to a working-from-home environment.

I also run sessions with the management forum on topics like feedback, employee engagement, etc. These have become even more important and relevant in a remote environment.

What are the two major challenges you are coping with these days?

I think my answer to this will be - Flexibility.

As I mentioned before, an agile mindset was very important to adopt, as a company and individual. But It wasn't easy. My biggest challenge now is the back-to-office strategy for post-Covid. In Israel most likely after July, we'll adopt the hybrid work-office practice.

As Israel HR manager I'm responsible for creating:
Understand the Why? Why hybrid? Why not go back to pre-covid practice? Or to stay as it is now (mostly) full work from home.

Then the second phase is the What? What will be the methodology of the hybrid work environment- two/three days at the office?

As part of our company's values, we care what our people think so I recently shared a survey, and we will discuss with the leaders and decide together and understand what is the best solution both for the people and business.

After we decide on the plan, we'll develop the How? How will the working week look like, Will people arrive with their teams or capsules? Will the employees have their personal desks or will we use "hot spots"?

Finally, the implementation of all I've mentioned will be the most complex of all, from communication to execution. I understand the change will be difficult for some people and we'll try to make this transformation as smooth as possible.

Are you actively recruiting? If so, what is the process and where can applicants find you?

During the pandemic we decided to freeze hiring but a few months into the pandemic the company raised $100mn in Series F funding, changing our valuation to more than $1 billion.

That changed the game for us.

From a Covid freeze to unicorn, the game was changed and we are now looking to hire more than 300 employees a year. And now with another round that placed us at a two-billion-dollar valuation in less than a year!

After the hiring freeze, we used this timing to refresh the recruitment process from A-Z.

We transformed our online processes to ensure we improved the quality of hire. We train all the recruiting staff (hiring managers and interviewers) on how to interview remotely to maintain a superior candidate experience.

Second, we took advantage of the freeze to edge our company EVP (Employer Value proposition) so we improved our employer brand. Our goal was to create the most efficient process - fast without compromising on quality. We shortened the SLA from step to step. We rehearsed the process and added joint interviews to shorten the workflow and to allow another interviewer to evaluate the candidate at the same time.

We're investing time and effort to better understand the profile before we open the position, we've created scorecards for the roles and levels and the manager defines all the parameters for the ideal candidate. This implementation is helpful in creating a common framework for the internal hiring staff so that they all have the same reference points which help us maintain the quality of our hiring process