Team8 and Deloitte launching fintech collaboration
The aim for the relationship is to facilitate the use and development of innovative technologies for financial services and reduce the risks associated with startups through proactive and early engagement with customers
Global venture group Team8 has announced that it is joining forces with Deloitte. The sides are aiming to facilitate the use and development of innovative technologies for financial services and reduce the risks associated with startups through proactive and early engagement with customers, helping them understand industry pain points, identify new opportunities, validate solutions, and accelerate market access.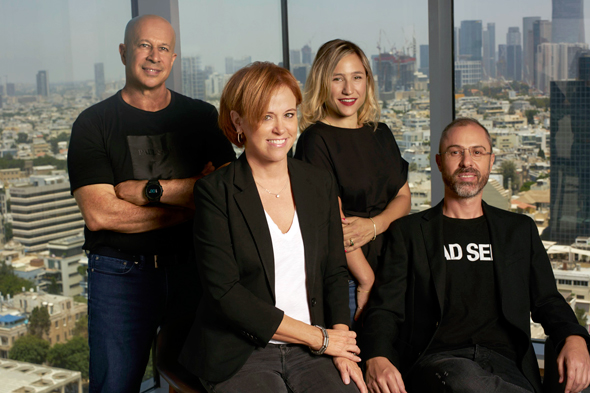 Team8's Fintech team. Photo: Ron Kedmi

"Fintech is a complex industry where innovation needs to sit alongside a deep understanding of the business' domain, regulations, privacy issues, and cyber threats. Today, it's not just financial services firms exploring fintech solutions, but also non-financial firms," said Rakefet Russak Aminoach, Managing Partner at Team8. "Both need to be able to access the right combination of financial technology and financial expertise as they grow their offerings. The relationship with Deloitte is a wonderful opportunity for us to engage with these companies in order to share experiences and learnings."

As part of the extended relationship, Deloitte and Team8 are currently exploring emerging trends and innovative solutions in the tax sector that are largely being driven by fintech companies. The research will culminate in the publication of a joint report that is scheduled for release in the coming months.

"Team8 is a leader in building startups with technology that has the power to transform the way companies do business," said Zach Aron, Principal, Deloitte's Global and US Consulting Fintech Leader. "By working with them, our clients will benefit not just from the technology, but from the expertise that Team8 brings."