Exclusive
SentinelOne's $2.5 billion takeover of Orca Security falls through after shares plummet
The cybersecurity unicorn was in advanced negotiations to acquire its fellow Israeli company in a cash and stock deal, but the recent drop in SentinelOne's share price thwarted the takeover
SentinelOne was in advanced negotiations to acquire fellow Israeli cybersecurity unicorn Orca Security for $2.5 billion. However, Calcalist has learned that the takeover fell through following disagreements between the companies regarding the terms of the deal. The interaction was set to include both cash and stock elements, but the fall in SentinelOne's share price over the past six weeks resulted in the company pulling out of a potential deal as it would have significantly increased the number of shares it would have had to transfer to Orca.

SentinelOne's share price peaked at $76 on November 12, but it has since fallen by over 30% to a price of $51, giving the company a current market cap of $13.3 billion. SentinelOne didn't hide its ambition to expand through acquisitions after going public at a $9 billion valuation earlier this year, and Calcalist has learned that it made an official offer to Orca and signed an NDA (non-disclosure agreement) with the company.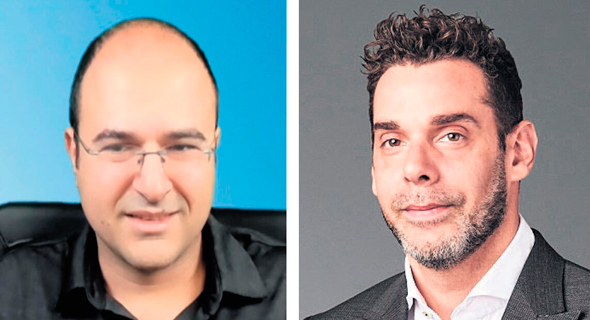 SentinelOne CEO Tomer Weingarten (right) and Orca Security CEO Avi Shua. Photo: SentinelOne and Calcalist Studio

Sources close to Orca Security, headed by CEO Avi Shua, claimed that the NDA was signed in order to create partnerships with SentinelOne and wasn't related to any possible takeover as Orca has no interest in being acquired and has its sights set on going public on Nasdaq in the future.

Orca announced in October that it raised an additional $340 million at a $1.8 billion valuation to take its extended Series C fundraising round to $550 million. Orca revealed in March that it had raised a $210 million Series C at a $1.2 billion valuation led by Alphabet's independent growth fund CapitalG and Redpoint Ventures. In July, it was revealed in Calcalist that Temasek, an investment company headquartered in Singapore, would be investing another $150 million in the company, which was confirmed by Orca in October. Orca has raised a total of $640 million since its founding, $605 million of which was raised within the last year. Orca Security was founded in 2019 by Avi Shua (CEO), Gil Geron (CPO), senior architects Matan Ben Gur and Liran Antebi, senior software engineers Hadas Amitay, Wagde Zabit, Shay Filosof, and Eti Spiegel-Khobra (success manager), all of whom are former employees of Check Point.

Sources close to the negotiations between the companies claimed that the reason for halting the talks was the fact that SentinelOne planned to use shares to pay for 50% of the transaction while paying the other 50% in cash. However, with the stock price dropping, the number of shares SentinelOne would have had to hand over increased significantly, complicating the deal to the extent that negotiations were called off. It is worth noting that as of December 9 SentinelOne's shareholders at the time of the IPO are no longer barred from selling their stock.

Calcalist has also learned that Cisco and CrowdStrike have displayed an interest in acquiring Orca, however, the Israeli company is denying it is up for sale.

"The company is not for sale," it said in a statement. "Orca Security is on a fast track for growth as an independent company. We are experiencing amazing growth and are leading the cloud security market, which is why there is interest in Orca. We have received offers for mergers and acquisitions - from the private market and the public market, from active companies and SPAC companies. Orca is actively aiming to reach many partnerships, as part of which we sign an NDA with different players in the market, as is customary. The company hasn't signed any obligatory agreement regarding its sale, and any report suggestion otherwise is untruthful. In fact, we will be very soon announcing acquisitions that we will be making."

SentinelOne refused to comment on the report.