Israeli M&As reach $17 billion in 2021, jumping 70%
While the overall value increased, the average value of each acquisition dropped by 18%
The mergers and acquisitions related to Israeli companies this year showed a 70% jump in overall deal value, reaching $17 billion, according to a new report released by PwC Israel. The report highlighted that while the overall value in M&As rose compared to 2020, the average deal value actually dropped to $126 million, signaling an 18% decline.

According to the report, the number of deals this year (excluding December) climbed to 238, the highest in the last decade and almost double the number of transactions compared to 2020. The number of megadeals fell this year since so many companies chose to take the IPO route or merge with a SPAC. In total, only one deal, the acquisition of Lumenis, closed at more than $1 billion - compared to five in 2020.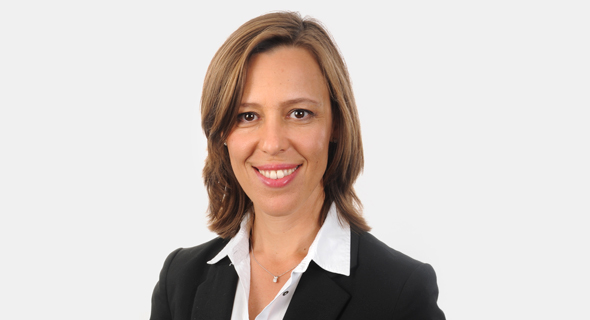 Liat Enzel-Aviel, partner and transaction services leader at PwC Israel. Photo: Courtesy/PR

"We're wrapping up a record-breaking year in terms of the number of deals, which stemmed in part from the large appetite of companies to make acquisitions," explained Liat Enzel-Aviel, partner and transaction services leader at PwC Israel. "This occurred at a time when some of them compromised on various parameters, such as price and the maturity of the solution that was acquired, with their goal simply being to close the deal."

The news comes off similar announcements that Israeli M&As and IPOs reached a record-breaking $82.4 billion in 2021. The number of Israeli companies acquired by other Israeli companies totaled 82 transactions, reaching $2.8 billion, compared to 46 in 2020. Of these, 44 are in the tech sector ($1.5 billion), 12 are in the field of services and consumer products ($291 million), and others.

Out of all capital movements in 2021, 40% were due to Israeli investors and 16% of those were 'Blue and White' deals made entirely between Israelis. The remaining 24% of acquisitions by Israeli companies totals a value of $4.1 billion, reflecting a sharp climb from last year, where the number reached a 'mere' $333 million.

The report also highlighted the country of origin of foreign investors. Unsurprisingly, the U.S accounted for the largest share of foreign transactions (70%), carrying out 73 deals with an overall value of $8 billion. It should be noted that this reflects a drop in Americans' share of overall investments compared to 2020 - and that 2020 was also considered exceptional due to the pandemic.

Europe followed right after the U.S. with 13% of the total transactions, representing 14 deals with an overall value of $1.2 billion, similar to the rate achieved in 2019.

"The uncertainty that characterized 2020 and the pandemic crisis period continues to wane and we are seeing a strengthening of the economy and a trend of recovery, globally and, in particular, locally. From many standpoints, 2020 was in the realm of a slightly worrisome wound, while 2021 showed significant growth and even a return to pre-pandemic trends in many ways," added Enzel-Aviel.

The report used sources from Thomson Reuters and PwC analysis year to date through November 30, 2018, 2019, 2020, and 2021, with a few exceptions. PwC Israel provides assurance, tax, and advisory services and monitors trends and updates pertaining to relevant industries.