Stripe launches Israel operations ahead of entrance into local market
The company appointed Arnon Barzilay to oversee its Israel office and is in the process of recruiting talent in the country
American fintech giant Stripe has launched its operations in Israel and has begun recruiting local talent. The company recently appointed Arnon Barzilay to oversee its local sales operations and several openings in Israel are currently listed on its website.

Stripe develops payment processing software that enables app developers to embed payment solutions, whether from credit cards or other digital means. Barzilay served as Regional Vice President at Salesforce prior to being recruited by Stripe. At this stage, the company is setting up sales and support operations in Israel and not R&D activity.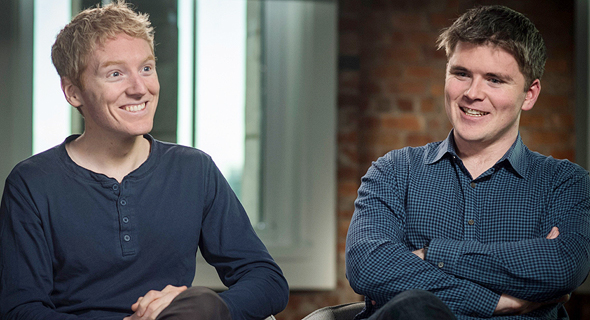 The co-founders of Stripe Patrick and John Collison. Photo: Bloomberg

Stripe was founded in San Francisco in 2010 by brothers Patrick and John Collison. In 2011, the founders raised initial capital from well-known entrepreneurs such as Elon Musk and Peter Thiel, as well as from venture capital firms Sequoia Capital and Andreessen Horowitz. In 2021, the company raised $600 million at a $95 billion valuation, and became the highest valued private fintech company in the world.

To date, the company has raised $2.2 billion, and according to estimates plans on going public in 2022 at a valuation that would be one of the largest in the history of the U.S. stock market.

Many Israeli companies operating around the world use the company's payments systems. Stripe has also invested in several Israeli companies, such as the Israeli fintech company Rapyd.