Despite boom, Israeli tech remains tainted by female underrepresentation
A study by the Power in Diversity initiative, which examined 424 startups and 70 VC funds, found that the average percentage of women represented in the companies under study was 33%
The Israeli tech sector has a glamorous reputation, but criticism regarding diversity in the industry has been growing. The critics' claims received backing on Monday, with data collected by the Power in Diversity initiative, which together with VC and startups strives to promote diversity and inclusion, show the extent to which only a relatively small number of women actually benefited from the recent blossoming of the tech sector.

The study examined 424 startups (private and VC backed companies) that operate in the ecosystem and 70 Venture Capital (VC) funds that are active in Israel and found that the average percentage of women represented in the companies under study was 33%. However, there are differences in the data regarding the representation of women in the workforce, based upon the size of the company. There is a more substantial presence of women in large companies (36%) than in smaller companies (30.8%), a fact that supports the argument that it may be more challenging to perform diversification processes in smaller companies. There are various reasons for this, and they stem from the fact that big companies have a larger operating system as well as a greater pool of resources that are focused on recruiting. Moreover, large companies have a greater need for HR, legal, finance, and support roles that are typically filled by women.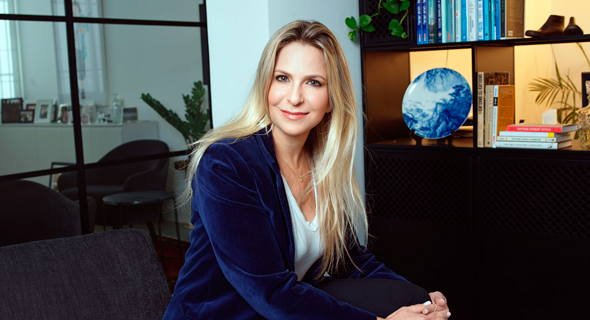 Qumra Capital Managing Partner Sivan Shamri Dahan. Photo: Tal Givoni
The most problematic area in regard to representation was in VCs, with only 14.8% of the partners in the 70 VC under study being women (29 out of 195) and 9% only being investing partners.
The data also showed that the representation of women in tech jobs is a mere 27% – and these data change, as is expected, based on the function of the company. As for management roles (the C Level, VP, directors) – only 23.4% of these positions are filled by women. Less than a quarter of the decision-makers in the ecosystem are women.
Exploring various industries reveals that the digital health industry presents the most positive data regarding women's representation in leading roles in the ecosystem, with over 60% of the companies in the industry presenting over 45% of women (employees) and at least 35% of women in leading roles. The industries that have the lowest percentage of women represented in the workforce are the Cybersecurity, Automotive, Electronics, and Telecommunication industries with 27%, 24%, 20.8%, and 18% respectively.
The companies with the highest percentage of women in R&D were Tipalti (50%), Minute Media (48%), and Planck (44%). The leaders in women in management were Darrow (50%), Papaya Global (48%), and Zencity (47%).
"We are aware of the shortage of women in the VC sector," Sivan Shamri Dahan, Managing Partner at Qumra Capital, told Calcalist. "There are many good and talented women in the industry and I don't think there is any need for affirmative action. The problem is that partners in funds have a certain perception regarding what type of experience an investor should bring to the table. But new investors shouldn't need to have the same experience. After being at Evergreen and founding Qumra I was interviewed at two other funds and they all told me that they wanted to add a female partner but that they wanted someone who already has experience as a partner at another fund and with experience of leading a company to a very successful exit. This is a Catch-22."
Power in Diversity was funded by Alan Feld, Funding Partner at Vintage Investment Partners; Kobi Sambursky, Funding Partner at Glilot Capital Partners; and Sivan Shamri Dahan, Managing Partner and co-founder at Qumra Capital, who act together as chairpersons of the initiative. The list of VCs that support the project and assist in running it includes, among others, Pitango Venture Capital, Viola, Hearst Ventures, NFX SVB, Elah Fund, Maor, DTCP, Grove, BRM, New Era Ventures, and more.