CADY raises $3 million to develop automatic PCB inspections
The company uses AI for automatic PCB design inspections, helping detect errors at early stages
CADY, an Israeli company that uses AI to perform automatic inspections of PCBs (Printed Circuit Boards), has announced that it has raised $3 million. The round was led by Teramips Technologies and former CEO of Friendly Robotics, Udi Peless, who joins as Chairman of the Board. Additional participants in the round include TAU Ventures, Tel-Aviv University's Venture Capital fund and previous CADY investor, Today Ventures, Aristagora VC, Tal Capital, Atooro, Amit Gilon, Rafi Gidron, and additional private investors.

PCB design has seen a global rise in demand following the shortage of chips felt across the world. CADY has developed an automotive PCB design inspection software that parses the datasheets of chips and electrical components in the electrical schematic and cross-checks them against connections in the design to detect errors at early stages. Early error detection can shorten the design process, reduce spending, and reduce the Time to Market, all while improving the quality and reliability of the products.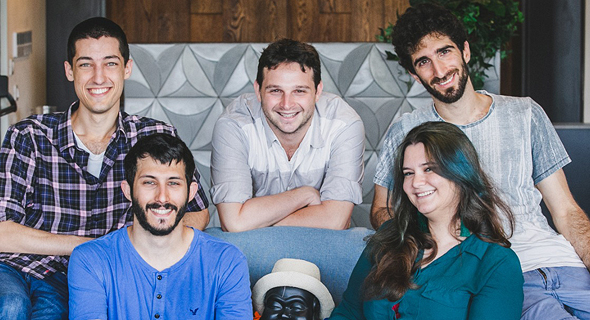 The CADY Team. Photo: Adi Eckstein

"Along with the chip market, the electrical circuit market also experiences an immense increase in recent decades in terms of the complexity of the design and the inspection of the schematics," explained Gilad Shapira, CADY's CEO. "Each circuit made for automotive, computers, cellphones, and other electronic devices is becoming much denser and more complex, embedded with more components, and thus harder to inspect. Now, more than ever, there is an imminent need for an automatic inspection tool, based on AI technology, to inspect electrical schematics. The system we developed is first of its kind, able to fuse both electrical board design theory and machine learning disciplines to read electrical components datasheets and inspect electrical schematics immediately and comprehensively."

TAU Ventures Managing Partner Nimrod Cohen added: "We are glad to enlarge our investment in CADY, alongside leading, experienced, and successful investors in the technology realm. I met Gilad and the team at the beginning of their joint entrepreneurial road and I am stunned by their meteoric progress and happy for them that the vision they presented, which combined their unique academic knowledge, is becoming a reality."

CADY was founded in 2020 by Shapira, Tal Ben Porath (CTO), and Or Shabtai (Head of Research). To date, it has raised a total of $4 million and conducted successful pilots with technology corporate business units and Israeli defense companies. CADY was admitted to Intel's startup accelerator program, Intel Ignite, and conducted pilots with three different Intel business units.