"The number one trait founders have is resilience"
Speaking at a special event organized by The Sunset Series and CTech, Grove Ventures' Renana Ashkenazi spoke about the venture capital space in Israel
Grove Ventures' General Partner Renana Ashkenazi joined CTech's James Spiro for a conversation at this week's Sunset Series to discuss Israel's impact on the VC space. The event, which runs every Monday and is run by Tribe Tel Aviv, invites young professionals in their 20s and 30s to listen to industry experts and network within Startup Nation's ecosystem.

The event marked the first time that The Sunset Series and CTech collaborated to both share their networks and insights for the benefit of young people in Tel Aviv. Ashkenazi and Spiro shared the stage for roughly 30 minutes to discuss specific trends in the VC space and take questions from the audience. At the start and end of the talk, words were exchanged by Sunset Series organizers Rabbi Jonathan Feldman and Shanna Fuld.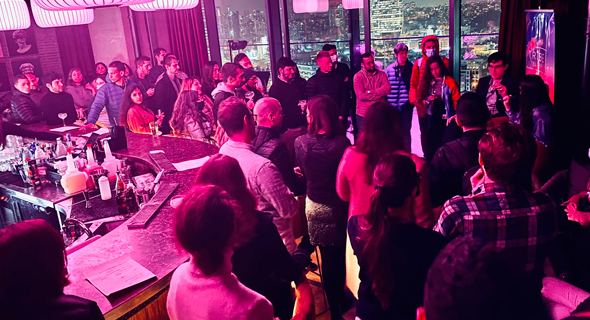 Photo: Sunset Series/CTech

Among the topics discussed was the amount of money raised by Israeli startups and some of the biggest mistakes new founders make when attempting to begin their startup journeys. This month already has seen Grove Ventures raise $185 million to invest in early-stage startups, StageOne Ventures raising $235 million for its fourth fund, and the launch of Key 1 Capital, a $300 million tech growth fund from former Goldman Sachs executives.

"The number one trait founders have is resilience," Ashkenazi told the crowd who one day might be interested in founding a company of their own. "Among other things, but that is the biggest trait we see. There's going to be a lot of rejection and they need to take that."

Another potential pitfall for founders, Ashkenazi warned, was a lack of market research before launching a new product or service. Forty-two percent of companies fail because they did not adequately assess the market before starting a new company, she told the crowd. It is something that can be avoided by conducting proper research and listening to peers in the industry.

The event ended with a networking opportunity for those in the tech sector or individuals seeking to enter it. Each week on Mondays, Tribe Tel Aviv hosts The Sunset Series and encourages young people to hear from "influential writers, thinkers, professionals, and decision-makers impacting Israel, Zionism & Jewish life." Previous participants include tech influencer Hillel Fuld, former Ambassador to the U.S Michael Oren, and Deputy Mayor of Jerusalem Fleur Hassan-Nahoum. It is supported by Am Yisrael Foundation.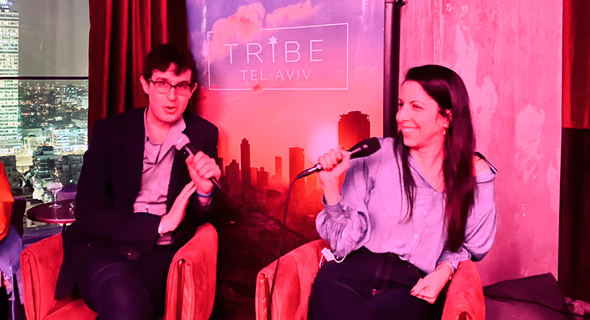 James Spiro and Renana Ashkenazi. Photo: Elihay Videl/CTech