What is the role of Startup Nation in Israel's next 100 years?
CTech spoke to former Israeli Ambassador to the U.S Michael Oren about his ambitious manifesto, Israel 2048
Israel is approaching its first centennial and has myriad accomplishments of which it can be proud. Whether that's defending its borders, growing its population, or the record-breaking high-tech scene which is attracting eyes around the world. As the world approaches 2048 and Israel's 100th birthday, many are looking ahead at what the official State of the Jewish people can achieve in the future.

"Israelis don't talk about the future, we only talk about what's going on today or tomorrow. And there are issues that if we don't begin to discuss now, we cannot, by any stretch of the imagination, be assured that we will have a second successful century," explained Michael Oren, former Israeli Ambassador to the U.S and author of the 53-page manifesto 'Israel 2048'. Written after speaking with then-Prime Minister Benjamin Netanyahu during the first wave of the pandemic, Oren has highlighted several factors that he believes are imperative to the survival of the Jewish people.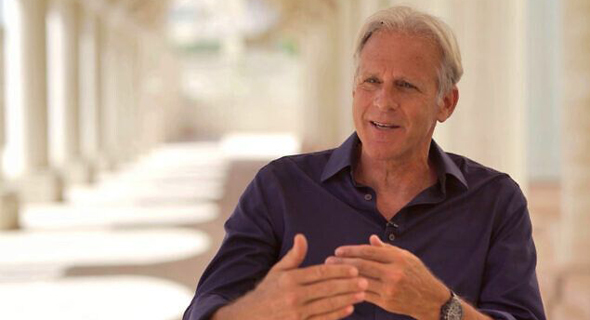 Michael Oren. Photo: N/A

Described as 'more than presenting questions, but identifying questions', Oren highlights several points that he believes must be addressed when looking at Israel. Notably, what it means to be a nation-state of the Jewish people or what relationship that state should have with its non-Jewish residents, among other issues.

"I put them out there in order to stimulate the debate. And many people will disagree with what I said, which is perfectly fine," Oren said.

Oren served as Israeli Ambassador to the United States under then-President Barack Obama from 2009-2013, giving up his U.S citizenship to do so. Having moved to Israel in 1979, he joined the Israel Defense Forces and served as a paratrooper in the 1982 Lebanon War. Across his career, Oren has written many articles that comment on political issues and wrote 60 op-eds during his Ambassadorship alone. The Israel 2048 manifesto is the latest piece of work that explores culture, identity, and politics and how they relate to the future of the nation. Speaking with CTech, he highlighted the future of one major faction: Startup Nation.

"There are a number of ways we need to defend it," he explained. "One is to ensure the IDF remains the citizens' army. If the IDF becomes a voluntary army like the U.S then people who are technologically talented would not go into the military. And that would be huge. That's the incubator for Israeli high-tech."

After years of stalemate, the country received a new Prime Minister this year in the form of Naftali Bennett. As a former techie himself, he is surely aware of the necessity of Startup Nation and how its ability to thrive is essential for the future years of the country. The fact that Israel is currently undergoing a talent shortage only highlights the need to attract people from overseas to continue making 'Aliyah', the act of relocation. Oren argues that one of the ways this can be achieved is through more relaxed immigration policies.

"Our immigration policy is based on the Law of Return, but if a high-tech company needs a certain type of engineer and that engineer is available only in India, we have to be able to have that person live in the State of Israel," he said.

Israeli talent is often seduced into working at big global companies like Amazon, Facebook, and Microsoft - and Israeli companies in turn are seduced into being acquired by them. The arrival of new powerhouses like Wix and Playtika is becoming rare, even companies like Mobileye are being acquired by global players with billion-dollar price tags.

"Right now the engineers who are the best, and there's a shortage of them, are gobbled up by the big international giants," he agreed. "All that knowledge that went into that engineer is basically being outsourced. We have to create subsidies so that Israeli startup companies have access to a lot of engineers. We have to maintain the investment in high-tech and we also have to develop a national brand. This whole sellout culture works against continuing our ability to maintain our edge."

The Israeli government is indeed helping communities typically underrepresented in the high tech sector to catch up with the cyber folks who met and bonded in the IDF. The Haredi and Arab communities have technical education programs where they can complete computer science degrees in shorter times, and access is being improved to help fill the talent shortage and prepare future generations to work in the booming sector. Oren, who believes that Israel will one day be the pioneers in medical technology and the production of computer chips, calls on the help of the underrepresented and the overseas to prepare for the next 100 years.

"We have to incentivize the companies to remain here. And they incentivize the engineers when they come out of the Technion not to go to Apple but to work for a small startup and get subsidized for doing that by the government. We have to invest in technical education, particularly for Haredim, where they don't have to go to college for 3-4 years, but go for a 1-2 year program in computer programming or computer science."

Israel's technological future is just one aspect of Israel 2048, but Oren agrees it must be discussed now in order to ensure a strong second century. The manifesto discusses all aspects of Israeli life such as legislative, political, religious, and diplomatic development.

"There are issues that are not just the quality of life. Issues like polygamy, illegal settlements, the breakdown in sovereignty over various populations and territories. Those go to the very essence of our existence and whether we can continue being a sovereign state. We must begin to discuss them and have a wider understanding of them in order to have a second successful century," he concluded.

You can read the entire manifesto here.