Quris closes record $28 million Seed funding for AI drug development platform
The Israeli startup uses AI-powered miniaturized "patients-on-a-chip" to avoid the risks and costs of failed clinical trials and eliminate the reliance on ineffective animal testing
The new year has only just begun, but startup funding records are already being broken. Quris, which develops an artificial intelligence (AI) drug development platform, announced on Tuesday the final close of $28 million in Seed funding, a record for Seed funding in Israel – inclusive of the initial $9 million announced late last year. The round was led by Welltech Ventures with participation from iAngels and GlenRock Capital.

"We use artificial intelligence to accelerate the development of drugs and to predict how safe they are for humans," Quris CEO Isaac Bentwich told Calcalist. "The pharmaceutical companies have a big problem. The development of a drug costs $2.5 billion and there is a big problem knowing which drug will be efficient and safe for humans. In the past, they would conduct many experiments on animals before testing on humans, but research showed that 89% of drugs that were effective on mice failed with humans. We combine AI with a biological platform which includes tissue on a chip that simulates the human body."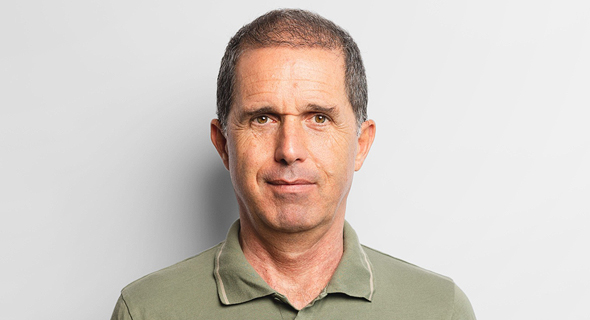 Quris CEO Isaac Bentwich. Photo: Quris

Bentwich explained that Quris raised a big sum due to the testing process required by the system. "The system needs to test hundreds and thousands of drugs with our chip in order to create data on how the human body will respond to these drugs. That will allow us to partner with the pharma companies and to also develop our own drugs."

Since launching its clinical prediction AI platform late last year, Quris has focused on expanding its industry collaborations and prepping the first drug developed on the platform, addressing Fragile X syndrome (FXS), for clinical testing in 2022.

"Companies similar to us are traded at values of billions of dollars and we are on our way to joining that club with significant funding rounds and by revolutionizing the way in which drugs are developed," added Bentwich.

Quris was founded by serial entrepreneurs Bentwich and CTO Yossi Haran. The company currently employs around 20 people in Tel Aviv and Boston and plans to double its workforce by the end of the year.

Using Quris's patented Chip-on-Chip technology to test thousands of known and novel drug candidates on hundreds of its genetically diverse, miniaturized patients-on-a-chip, the company's automated, self-training BioAI platform generates proprietary data and uses machine learning to quickly predict clinical safety and efficacy.

In partnership with The New York Stem Cell Foundation (NYSCF) Research Institute, Quris is developing a fully automated, self-training AI platform that better predicts clinical safety and efficacy for new drug candidates.