Interview
Astroscale, Orbit Fab are helping refuel satellites in space, clean up space junk
Customers can launch large satellites into space that can later be refueled mid-orbit. "We're helping clean up space debris," says head of Astroscale-Israel
Orbit Fab, a "Gas Stations in Space" refueling service provider and aerospace startup and Astroscale U.S. Inc., the U.S. subsidiary of Astroscale Holdings Inc., a private orbital debris removal company signed a commercial agreement on Tuesday to refuel Astroscale's Life Extension In-Orbit (LEXI) Servicer in geostationary orbit (GEO). LEXI is the first satellite that has been designed to be actively refueled in orbit.

"Astroscale is focused on space debris removal, and with our agreement with Orbit Fab, we're helping resolve that," Managing-Director of Astroscale-Israel Arie Halsband told CTech in an exclusive interview. Halsband is a longtime veteran of the space tech industry, founder and former CEO of Effective Space Solutions, has served as a former Director of SpaceIL, and previously led Israel Aerospace Industries' Space Division where he worked for over 15 years in various management positions.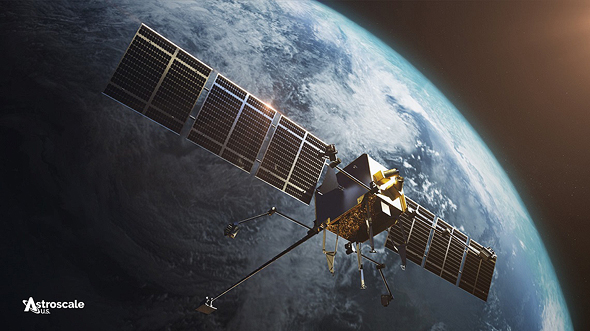 Astroscale and Orbit Fab are parterning up to re-fueling services in space. Photo: Astroscale/Orbit Fab
Under the terms of the agreement, Orbit Fab's GEO fuel shuttle will resupply Astroscale's fleet of LEXI Servicers with up to 1,000 kilograms of Xenon propellant, enabling them to perform on-orbit servicing missions. Astroscale's LEXI spacecraft is slated to launch by 2026, where it will perform life extension services for commercial operators, the U.S., and other governments as well. Those key services include station keeping and attitude control, momentum management, inclination correction, GEO relocation, and retiring out of service satellites to "graveyard" orbit.
Eliminating space junk
But eliminating space junk isn't that simple. "Satellites need to communicate with one another in space," Halsband explained, which provides quite a complex feat to accomplish. Whether that translates to helping extend their lifespan, moving them from one orbit to another, correcting inclination, or sending them to a graveyard orbit, where they aren't disturbed once they don't have enough fuel left to operate, these maneuvers are highly-complicated. "Here in Israel, we're working on developing those payloads. We want to improve the level of service that we can provide to customers," he said.
This will make it possible to sever the link between the size of the satellite at launch and the amount of fuel it can use over its lifetime, so that companies can use a smaller satellite to provide life-extension services in orbit, and also launch far heavier satellites without concern over fuel weight, he explained. Since satellites are mainly fuel-dependent, once they run out they become obsolete. "What we've discovered is the amount of services in orbit is not directly limited to the amount of fuel that one carries with it during launch," he said. Orbit Fab acts as a gas station in space and can refuel satellites while they're in space. To lower costs, Orbit Fab aims to purchase fuel at a certain price, which could help companies plan ahead.
"Satellites are also highly sensitive in terms of mass; if we move a heavy satellite then we'd need a lot more fuel to do so. Now, we don't need to be mindful of how much fuel a satellite can carry or even its size. We can provide better services to our clients regardless," he added. Correcting an orbit gone-wrong needn't be detrimental either. Oftentimes, it requires an excessive amount of fuel to fix, but now that can simply be resupplied. "We can be indifferent to the amount of fuel and the changes in orbit, and can provide services to a wider number of customers on a commercial basis. It really opens the door to a new-generation of services."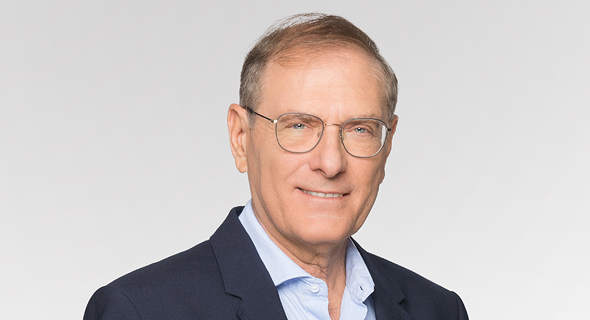 Arie Halsband of Managing-Director of Astroscale-Israel. Photo: Ami Ehrlich

Astroscale U.S. Inc. is headquartered in Denver, Colorado, and is a subsidiary of Tokyo-based Astroscale Holdings Inc., which aims to make space a sustainable environment for future generations and provides on-orbit services to a variety of constellations. Astroscale Israel Ltd., based in Tel Aviv, is a subsidiary of and serves as the head of the research and payload-development team for Astroscale U.S. Its U.K. branch, based in Oxford, is mainly focused on end-of-life services, such as preparing future satellites with docking mechanisms prior to launch to allow for their eventual removal from orbit in servicing missions, especially those that are no longer operational. "In Israel, we develop the technology to extend GEO satellites' lifespans. After they use up all their fuel, some still retain capacity, and are in good condition to continue working but do not have enough fuel. Assets in space are quite expensive, but if their life can be extended they could be beneficial to their owners and the overall industry," he said.

Gas Stations in Space

Orbit Fab is building a bustling in-space economy, beginning with a propellant supply chain. The company's Gas Stations in Space service creates a bridge between Earth and space, providing satellite owners with the necessary propellant to extend mission time, travel across orbits, and even return back to Earth. Orbit Fab is backed by key industry leaders and some major investors including U.S. aerospace defense giants Lockheed Martin and Northrop Grumman as well as SpaceFund, Bolt, and Munich Re Ventures.

"There's a clear and immediate need for on-orbit fueling," relayed Orbit Fab CEO Daniel Faber. "We've partnered with Astroscale to show the clear demand for satellite servicing and the refueling of those servicing assets. This take-or-pay contract is the first of its kind for the space industry. We can monetize a portion of our contracts before we make delivery to our customers, allowing us to quickly build out our network of tankers and shuttles. We'll deliver the fuel for a fixed price, while Astroscale has made a commitment to buy that fuel."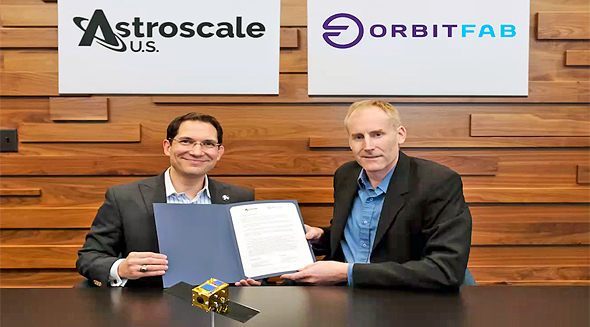 Daniel Farber of Orbit Fab (right) and Ron Lopez of Astroscale-U.S. Photo: Astroscale/Orbit Fab
Orbit Fab expects to deploy dozens of fuel tankers and shuttles in the next five to ten years, positioning them in proximity to customer satellite constellations in low-Earth orbit (LEO), GEO, and cislunar space. Its first two fuel shuttles will be commissioned in LEO in 2023. The aerospace company is based in San Francisco, California. According to figures from Crunchbase, it has raised a total of $16.3 million so far.
Positioning Israel for the future
And the future of the Israeli space tech industry does indeed look bright. However impressive, Halsband believes that there is still room left for improvement. "I think that the Israeli space industry needs to encourage more innovation, to help make it a bigger part of the global space industry. Unlike high tech, there are a lot of variants here, some are political while others are of a more commercial nature," he said.
As of 2022, Israel is not yet part of a broader space agency such as ESA, the European Space Agency, which could enable it to become more of a global player. However, Israel can look toward joining the commercial space industry by partnering with U.S. companies, he noted, such as what Astroscale has done. "Integrating into a U.S. group or becoming a subsidiary company is definitely feasible. Israeli companies can function as a second-tier supplier, and contribute in their own way. This will help Israel become more of a global player."