Appointments
Noogata appoints Dr. Guy Zinman and Cholit Bachrach to executive positions
The two additions will be the company's new VP of Product Strategy and Director of HR
Noogata, a developer of an AI platform to help enterprises turn data into actionable insights, has announced that it has appointed Dr. Guy Zinman as its new VP of Product Strategy and Cholit Bachrach as its new Director of HR. The appointments come following the announcement that Noogata has committed to growing its R&D center in Israel by planning to hire 50 new employees in 2022.

"We've had an extraordinary journey over the last couple of years," explained Oren Raboy, the company's CTO and Co-founder. "In 2022 we are heavily focused on accelerating product development and engineering efforts as we work to transform the way businesses can benefit from their data. Guy's appointment, and our ongoing plans for the product and engineering teams in Israel, will allow us to continue to leverage the best-in-class skills we have locally for the benefit of our global customer base."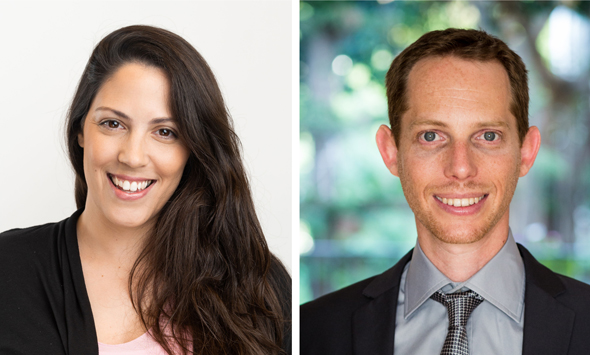 Cholit Bachrach (left) and Dr. Guy Zinman. Photo: Michael Tumarkin/Keren Gafni

Dr. Zinman is joining the company from SparkBeyond, where he spent 8 years at the company most recently as General Manager of Solutions. Before that, he led a cross health-centers initiative orchestrated by Carnegie Mellon University to build an open-source decision support system for physicians.

Bachrach joins Noogata from Melio, where she served as Director of Talent Acquisition. It is understood that she will be helping the company with its efforts to requite product and engineering teams over the next 12 months.

Noogata was founded in 2019 and since 2021 has created and released eCommerce and Location Analytics libraries that can be used individually or together to drive enhanced insights for the consumer goods market. It has raised a total of $12 million backed by Team8 and Skylake Capital.