Appointments
Salesforce appoints Efrat Rapoport as Head of Salesforce Israel R&D Center
Rapoport joined Salesforce in 2019 after it acquired Bonobo AI, where she was one of the founders
Salesforce has announced that it has appointed Efrat Rapoport as Head of Salesforce Israel R&D Center, who will oversee the company's growing R&D program in the country. Its Israel R&D Center is an important talent hub for Salesforce and is responsible for the development of its AI-powered big data marketing intelligence, among other solutions including AI analytics and conversation intelligence, security and field service solutions.

"I am proud to lead the R&D Centre in Israel, which is at the forefront of global technology and influences the work processes of companies in Israel and around the world," said Rapoport. "Over the last three years, I have experienced first-hand the values-led culture at Salesforce and the strong focus in Israel on equality, employment diversity, and community volunteering. These values will continue to lead us in meaningful action and growth in Israel."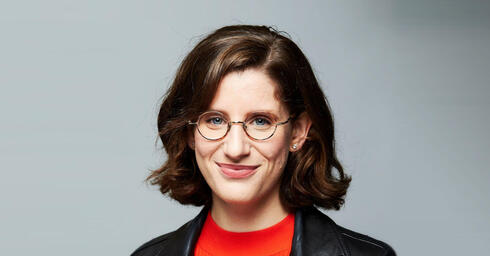 Salesforce's Efrat Rapoport. Photo: Two Dudes Photo

Rapoport joined Salesforce in 2019 after it acquired Bonobo AI, where she was one of the founders. Since then, she has worked in product management and in addition to her new role, she will also hold the position of VP, Product Management. She holds a master's degree in computational neurobiology from Tel Aviv University and served in the Army in Unit 8200. Rapoport was part of Forbes Israel's "30 under 30" list and was named one of the world's leading entrepreneurs in the field of conversational AI in 2017.

"Efrat is an experienced product innovator and business leader and I am delighted she will lead the Israel R&D Centre," said David Schmaier, President & Chief Product Officer, Salesforce. "The R&D Centre is one of our most strategic product and engineering sites and helps drive our product and technology vision at a global level."

Rapoport will be taking the reins from Efi Cohen, who has led the company's Israel R&D Center for two years. Cohen also joined Salesforce via acquisition as one of the founders of Datarama, which was purchased in 2018.

Salesforce was founded in 1999 and helps companies with cloud, mobile, social, artificial intelligence, voice, and blockchain technologies to connect to their customers. Its Hebrew version of its CRM was launched in 2010 and in 2011 the company established Salesforce Israel following the acquisition of Navajo Systems. The R&D Center employs 700 people in three centers located in Tel Aviv, Petah Tikva, and Nazareth.