Cybersecurity startup Vicarius raises $24 million for vulnerability remediation platform
The company's automated and consolidated platform, TOPIA, assesses, prioritizes, and remediates vulnerabilities in applications, assets, and operating systems
Cybersecurity company Vicarius, which develops an autonomous end-to-end vulnerability remediation platform, announced on Wednesday a $24 million Series A round led by AllegisCyber Capital, JVP, and AlleyCorp, with participation by executives from Okta, SecurityScorecard, and Exabeam.
With the investment, Vicarius plans to triple its number of employees by next year, growing sales, support, and engineering operations to assist its over 150 customers. Vicarius currently employs 25 people and has headquarters in New York and Israel.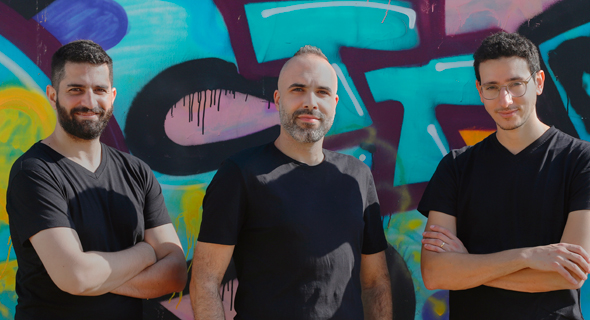 Vicarius co-founders. Photo: Ricky Rachman
Founded in 2016 by Michael Assraf, Yossi Ze'evi and Roi Cohen, Vicarius equips IT and security teams with a fully automated and consolidated platform, TOPIA, to assess, prioritize, and remediate vulnerabilities in applications, assets, and operating systems.
According to the company, traditional network and scanning-based tools focus exclusively on vulnerability discovery or patch management and can't adapt to changing WFH infrastructure. Vicarius provides a cloud-first, integrated solution that closes the loop from discovery to remediation for today's shift to remote work and cloud-based applications.
"The misalignment and ensuing friction between security and IT is a 15-year-old problem that still hasn't been solved," said Michael Assraf, CEO of Vicarius. "From our experience working in these roles, we understand the pain and frustration of not having a streamlined solution. By consolidating down the vulnerability remediation process to one platform and eliminating the complexity associated with siloed products and closed communication channels, we are bringing security and IT teams together under one roof to take action and reduce risk."
"Vicarius has a strong team, clear vision, and exceptional technology," noted Gadi Porat, General Partner at JVP. "Perhaps what we like most, however, is their determination to fix a broken system. With this problem-solving spirit, they have great potential to become a market leader. We are excited to participate in Vicarius' vision and help them execute go-to-market strategies."