Canonic Security raises $6 million Seed round for SaaS application security platform
The Israeli startup automatically maps business applications' interconnectivity, uncovering harmful, vulnerable, or overprivileged apps and integrations to reduce the risks involved with third-party API access
Canonic Security, a cybersecurity startup whose Software as a Service (SaaS) platform helps provide security for business applications, emerged from stealth on Wednesday, announcing that it has raised $6 million in Seed funding from leading global investors First Round Capital, Elron Ventures, SV Angel, and Operator Partners.

The company also unveiled the Canonic App Governance platform, which is powered by an app sandbox, which allows users to safely run applications in a separate, lightweight desktop environment. The platform allows enterprises to simulate third-party apps and SaaS-native code behavior in its SaaS sandbox environment before granting access to organizations' business applications.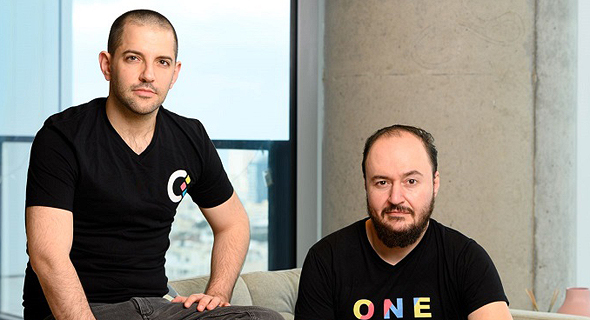 Boris Goren (right) and Niv Steingarten. Photo: David Grob

Some security systems use business application components from third parties and citizen developers without ever requiring standardized vendor controls, further expanding the attack surface. This leads security and IT teams to be burdened with app vetting and approval processes. However, Canonic automatically maps business applications' interconnectivity, uncovering harmful, vulnerable, or overprivileged apps and integrations to reduce the risks involved with third-party API access.

According to the company, its platform has already protected hundreds of thousands of users across several industries including leading healthcare, defense, and software organizations.

"The SaaS ecosystem continues to grow, as organizations increasingly benefit from ease of access and interconnection. However, legacy CASB and SSPM technologies fail to adequately protect mission critical business applications," said Boris Goren, Canonic Security's CEO.

Canonic Security is led by cybersecurity industry veterans Gorin and CTO Niv Steingarten. Prior to Canonic Security, Gorin ​​led the world's first large scale SaaS threat detection operation while at Proofpoint. Steingarten joined Canonic Security from OverOps, where he was co-founder and vice president of engineering, and led the design and development of one of the industry's application performance analysis solutions. Canonic currently employs more than 30 people with professionals from companies such as PerimeterX, Sygnia, and Proofpoint.