Have tech companies gone too far with exorbitant perks to attract employees?
The expensive parties, trips abroad, and other perks at tech companies are causing more and more discomfort for people within the industry. They admit that it embarrasses them, and even causes damage by interfering with their private lives, hurting their work, disrupting priorities and wasting money. Now employees and managers are finally brave enough to explicitly say - enough is enough.
"I have no problem with parties, but I don't want the company I work for to organize them for me," says Boaz Berman, a 28-year-old software developer. "I have a diverse social life, which includes people other than those I work with, and I do not want my life to revolve around work 24/7. I don't want parties with famous DJs if I can't share them with my non-work friends and I don't want to go on a vacation in the Caribbean without my wife. This situation where the company takes care of everything for you - well, it's a bit like the life of a modern-day coal miner." Michal, who works for another startup, admits that when she hears about an extravagant work sponsored party, "it embarrasses me terribly. The word embarrassing is really fitting, I feel it across my body. Why would I want to dance to a session by Skazi (one of Israel's top DJs) in front of people from my office? Maybe I would go see it just out of curiosity, but I'd be embarrassed and would be ashamed to tell other people I know that this is what we do at our company."

Seeking down to earth employees

The past year has created a huge wave of high-tech parties, expensive vacations and indulgences, which has kept company executives, human resources managers and employees very busy. This wave has transcended the boundaries of the industry: the parties are covered in the media, pictures of them flood social media, and the mocking sketches on Israeli TV's "Eretz Nehederet" satire show have brought them to every living room.

All of this celebratory confetti is meant to serve as a tool for recruiting top quality new employees while retaining existing ones, but it's not suitable for everyone. More and more employees and managers feel the need to say: There must be another way. They talk about the inconvenience in the face of the non-stop celebrations, about wasting money, about harming their work and private lives, and how having such lavish events hurts the image of the company and the entire industry in general.

A few weeks ago, for example, social media was full of posts on the plans of the fintech giant Rapyd for the upcoming holiday of Purim. The 550 employees of the company, whose net worth is more than $10 billion, will be invited to a party with the Swedish supergroup Swedish House Mafia, which will receive about $2 million for performing at the event. Just three months ago, the company's employees celebrated at another party, with world-famous DJs Tiesto, Armin Van Buuren, Martin Grix and more.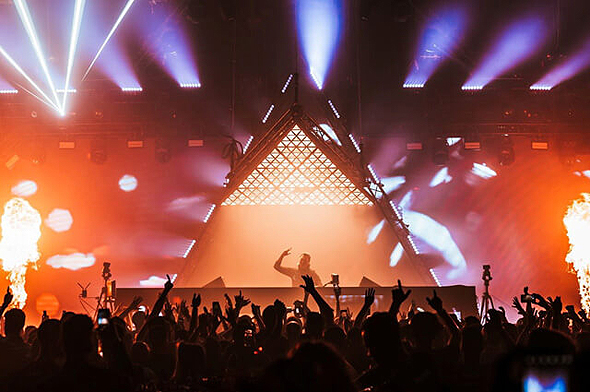 Rapyd Party - Photo credit: Eclipse Media

The wave of perks at hi-tech companies includes fun days, free bags, expensive jackets, Apple smartwatches and much more. But the parties are the most prominent symptom, and what most turns off employees and managers. In practice, the number of companies that party often is lower than the number of those who avoid parties - and they come from the whole spectrum, from smaller and cautious start-ups to the very rich giants, such as Intel, Apple, Amazon, GM, Applied Materials and Solaredge. They can afford to throw lavish parties, but they do not want to on principle. Some of them even have a stated policy of "everything must be accounted for" - they pay very high wages, provide all the legal benefits required, but almost nothing beyond that.

"A candidate I interviewed recently told me that what they are doing to high-tech workers right now is like fattening geese," says Ravid Manor, VP of operations and human resources at the cyber company SecuriThings, which employs dozens of people and has raised $18 million so far. "Sometimes I open LinkedIn or the local financial news and it looks a bit like a 'who's greater?' contest. We are not in this race. I would not want to recruit people if that's what interests them, nor do I think that is what keeps people in a workplace."

"We have always had an agenda against the pampered culture of high-tech, both on a personal and cultural level," says Saray Ben-Meir, VP of HR at SQream, which has developed a Big Data analytics platform, raised $80 million and employs nearly 150 people. "The people who work here are very down to earth, and we wanted to produce for them something real, not to work in some sort of detached bubble. I once shared a post about the type of candidate we are looking for, and I wrote that at our company we are black coffee and not espresso kind of people. In recent months, in light of the wave of disproportionate pursuit of employees, in a way that is not ethical in our opinion, our reservations about whom to hire are even more severe. There is something corrupting about that."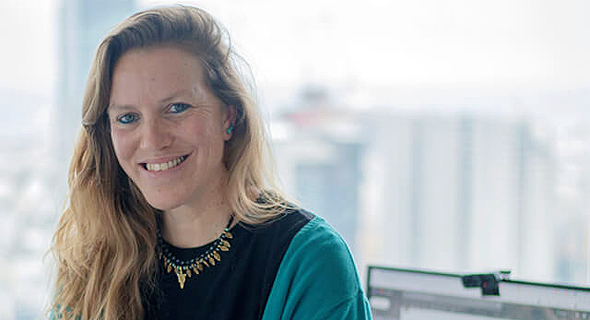 Saray Ben-Meir, VP of HR at SQream - Photo credit: Yuval Chen

What's corrupting?

"The new standards are detrimental to candidates, companies and the industry in general. I really feel like I have become a trader. Very high quality people come to this industry, whose first motive is not necessarily to make money but an entrepreneurship or professional challenge, and what is happening right now makes the discourse terribly superficial and material. The comparisons and the desire not to be taken for a sucker have become more significant than the monetary value of the perks you get. It becomes a vicious circle. There are occasional employees who want to leave because of these things, and I always talk to them about the importance of waking up each morning to a good workplace with a new daily challenge, because in the end we become indifferent to receiving another BUYME gift certificate that goes straight into a drawer with the others. And here is where employers have a specific responsibility, even when they have a lot of money, not to go in that direction."

Let us live - and let us work

When companies go down such a road, employees are not necessarily happy. "The purpose of the parties is that you'll want to stay in a golden cage," says Michal, who has been working in high-tech for five years and is involved in marketing a start-up with about 200 employees which holds many events. "They want you to feel like: 'I want to stay here with my friends from the office' and not go out to see non-work friends tonight. Why do I have to give up time with my friends and family after work? Sometimes I do go to workplace social events like this and it feels forced, but I don't want to be seen as a serial boycotter. It also really depends on your work status, if you're a new employee and you want to prove yourself you will go no matter what, because it's about mingling and it's important. But it's not an endless party. Sitting and drinking next to your boss, that's not cool."

Berman, who works for the startup Tabnine, which has developed a tool for automatic code completion and prediction and employs dozens of employees, also feels that it's not cool, but definitely forced.Last month he even posted a thread on Twitter asking to explain what he was looking for in the company he wanted to work for and what not. No parties, yes to flexibility in working hours in general and working from home in particular, for example. "Keep the 24 flavors of ice cream, the Slurpee ice machine, snacks, chocolates, pizzas in the evening, and desserts from local bakeries for your enemies," he tweeted, receiving hundreds of likes. "I want to eat healthy, not ruin myself. I do not want a Tesla (not that they anyone offered), I do not want a Rolex. Do not burden me with status symbols that will make my neighbors and my relatives jealous of me and for my friends to feel like they made the wrong life choices. Release me from this empty crap."

There are a lot of employees in the high-tech industry who disagree with you. In fact, they keep celebrating and will have a hard time understanding why it's so important for you to ruin their party.

"One commenter in my thread wrote: 'Kids are fed with ice cream, and adults are given a sense of meaning and freedom.' But it's not just that. For this reason a social situation is complex, some people know how to express themselves in it, and some people are more introverted or deal with social anxieties. Even just spending time at the beach can be a punishment. For me, for example, as someone who was a fat kid, being shirtless is one of the hardest things, so if a company culture is to go to the beach and sit there shirtless over a beer, it's problematic. And if you're a woman, then it's even more problematic."

And employees point to another problem: all this fun is interfering with work. "In the last two years, a tremendous effort has been made to bring new employees to us," says David, a manager at a large gaming company, which often spoils its employees with big parties and treats. "The problem is that when there's a Zumba session in the office until noon, then people will not work. It just upsets the rhythm of my staff. I have two employees who went through a disciplinary hearing process because they just lost it. One of them missed an important meeting and dropped a big deal because she was in a company yoga class. I talked to her later and I realized that it was not that she was trying to abuse the system, she was just completely confused and could not understand where the border line was. This could ruin people's careers."

Apart from the effects at work, David also admits that he dislikes the whole culture of indulgences. "I really like my colleagues, and enjoy connecting with them on a professional level, but I come to work to work and prefer to maintain separation. I think it creates a blur for someone who then has to continue to have a professional relationship with their manager, because it's not easy for everyone to make that separation. And when everything becomes personal it is very difficult to manage. I would like everyone to know when the conversation is personal and when it is professional, but in the end we are human beings, and many times people are hurt by it."

Don't force people to go back to their early 20's

"I personally really like parties, but we never had a party at my company. I also do not believe in these organized trips, it always feels to me somewhere between a bar mitzvah trip and a senior trip, and I never understood why they need to force everyone to go snorkeling," admits Maayan Cohen, Founder and CEO of the digital health startup Hello Heart, which has raised $70 million to date and employs 130 people. Yes, she's very aware of what's going on around at other companies: not only for big parties but also the regular "happy hours" at the offices, the "fun days" at the spa or the scuba diving, and of course the "offsites" - supposedly working "outside the office" in vacation destinations in Israel or abroad, but usually once you get there it's not really about working, but rather mostly just hanging out."

"We do not relate to ostentatious things, like going diving and getting massages," says Cohen. "We have fun, and we pay our employees really well, and some of them go out for drinks in the evening, but that's not the point. People who come to work for us do so because we develop a life-saving product."

But you do some offsites?

"When we planned the offsite in Mexico we thought we would spend half of the time on fun and team building and half on work, but then one of the executives said, 'I'm not going to fly 12 hours just to drink chasers.' That's just not the point. People come to work because there is real meaning and value in what they do, and they don't need us to entertain them. I think if you really enjoy what you do then you do not need to be brought burekas and have a performance by Israeli popstar Noga Erez," Cohen said, clearly throwing shade at Taboola's huge IPO party, and also at Amdocs which commissioned a song and clip from Erez for a recruitment campaign.

Don't employees sometimes ask you "why can't we have that?" when they see and hear what perks members of other companies get?

"It comes up here and there. Sometimes employees who join us from other companies ask why there is no happy hour every week, and we answer that there is a happy hour once in a while - to celebrate holidays, to raise a glass when there is a new office, and that's it. When we do something it's very light, for example, we'll pay for a drinks-outing for the employees, and the workers are not obligated to participate. The over-organization part really creates pressure sometimes and I think it should come from a place where people want to participate, but are not obligated to. In the end, there are people who really enjoy parties and there are those who don't enjoy them as much. It could be that because we have a majority of women (70% of the employees) in the company we are more sensitive to it. This approach is also what allows parents to work with us - and it should be noted that it is actually fun for them to go out and freshen up with a trip or offsite event occasionally, but not when it is a regular part of their job that forces them to go back in time to when they were 22."

So you don't see the appeal of the parties?

"Companies invest so much money in these parties, but who stays in a particular job just for them? The main thing is to do meaningful work, work with good people, get a competitive salary and come home satisfied. The parties are the icing on the cake, but somehow they have become the main thing."

Even in larger and richer companies there are those who are troubled by the confusion between the essence and the perks. For example, at Riskified, which is traded at a value of more than a billion dollars and employs 800 people, 600 of them in Israel. "Parties are fun and important for the bonding experience of employees, and when there are reasons to celebrate, we definitely celebrate, including with a DJ and fine catering," says Michal Friedheim, the company's recruitment director. "This is not something we do on a regular or routine basis because in our view it does not really increase employee satisfaction in the long term. It should not reflect the center of our activity. We prefer to invest in things that seem important and essential to us - investment in professional development, empowerment management, meetings between employees and increasing their opportunities to influence and receive enriching tools, etc."

We don't waste investor's money

And there is, of course, the matter of wasting money. "It happens from time to time that employees tell me: So, the company is loaded with money, we can spend on whatever we want,'" says Cohen. "I put the matter to rest once and for all when I pulled out a toy gun and said, 'You wanna blow money - throw away Monopoly money, because the company's money is not our money, it's the investors' money who invested in us to do something amazing together.'"

Industry executives have also been referring to the perk money, especially those who had experienced bubble bursts before. Nir Zuk, the founder of the cyber giant Palo Alto Networks, for example, told Calcalist in an interview that "companies that waste money now will not survive the crisis." On another occasion he told Calcalist: "In good times, like the current one in which wasteful companies are being built, an organizational culture of waste cannot be changed."

"I see the collapse in the markets and I ask myself: Are the companies behaving in a sensible and responsible manner?" wonders Noga Halperin, Chief Revenue Officer (CRO) at SciPlay, a social casino company, which is traded on the Nasdaq at a value of $1.6 billion and employs about 200 people. "Obviously there are companies where the money flows like water but there are enough that do not, and these lavish parties cost millions. Do investors feel comfortable with this or do they prefer a company that makes a contribution to the community?"

This is not necessarily a contradiction. It is possible to both contribute and pamper employees.

"It's a lot of fun to pamper employees and give them the feeling they're valued, but somewhere it's crossed the line, and first of all you have to think about whether your company is run in a financially responsible way. Every CEO has to think to themselves where to invest the money. Will a big party be what will make the employees happy or would they prefer to see it reflected in their salary and bonuses."

"The fact that there is a lot of money poured into the industry is great, but we as CEOs need to be held accountable," agrees Shahar Fogel, CEO of software startup Rookout. "There are companies that it is good for them, but it depends on the nature of the company and the culture you build. It's important for us to recruit people that what matters most to them is the professional challenge along with the competitive salary. Big parties are not what interest candidates, and we see that. That's not why they'll join us, but because there are good salaries and conditions, a work challenge, and a good company culture."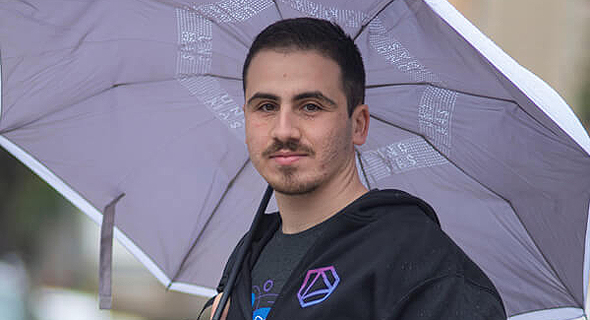 Boaz Berman - Photo credit: Yuval Chen
Perks - without breaking the bank
Which begs the question, what do employees really want? Maybe some of them do want parties and perks. All the interviewees for this article explicitly said - the huge parties do not really entice employees. They don't have that magic power. "The parties and the perks, those things are not really what attracts every young person who completes their army service and starts looking for a job. Putting us all in one basket where the only parameter is the number of ice creams we have in the fridge is a bit simplistic. We have other things to offer to cause them to choose to work for us, and that is the essence," says Gadi Mazor, CEO of the cyber company BioCatch, which employs more than 200 people and raised about $215 million. He says that from time to time - and before the pandemic it was once every few weeks and in the last two years less - there are happy hours in the offices, and there are also company vacations, but the emphasis is on building up the company for the long term, profitability, professional challenge, and opportunities for promotion. "We are good in terms of conditions, the offices are excellent, the salary is competitive. We don't deal in other things, that's not my game."
Even employees sometimes feel that certain indulgences are wasting money that they could have otherwise enjoyed. "It's nice to have company events, but if it's becoming excessive, once a month or once every two weeks and very frequently, it raises an eyebrow for me about the company's focus and identity," says Avihay Zana, 32, Senior Full-Stack Engineer & Team Lead at fintech company Easysend, which has raised more than $70 million and employs more than 100 people. "It makes me wonder if the company's resources are directed to producing parties instead of promoting the company in salaries, conditions, everyday things that improve our quality of life as employees, or even advertising. Celebrating is fun but overall I want a place to work, feel accomplished, be a part of the success of the company and not for one big party." When asked what, for example, attracts him to his workplace, he answers the way young people do, with concerns about the preservation of the environment: "Our company saves by eliminating the use of paper completely, and last year we saved the equivalent of more than 80,000 trees. It gives you a good feeling."
It is important to note that even the companies that dislike parties, massages and going diving, pamper their employees and hold team bonding events, only more minor ones. For example, instead of booking expensive flights abroad only for employees, they make short trips within Israel, even camping. Instead of closed parties for employees only, they hold events that are also open for spouses and significant others. Many companies, in an effort to reduce the numbers of non-participating employees, ask the employees how they want to celebrate and some drop the requirement of mandatory attendance.
"I assume that each company makes its own considerations about what will be good for itself and its employees. I myself do not know what might be good for them, so I ask them," says Efrat Israeli-Korn, Taboola's HR director, which is traded at a value of about $1.5 billion and employs about 700 people in Israel. Although the company's expensive IPO party included performances by Israeli musicians Noga Erez and Mooki and catering by chef Ran Shmueli, Israeli-Korn emphasizes that "when we do something we will always ask what is its value, what we are trying to achieve. So, even if we have budgets for team events or parties, we'll gather the workers' representatives and ask what value we are going to get from this. Our new trend is desert trips - the groups take their budget and take a team building trip, sleep in a tent with shared mattresses, and return with really strong bonding. People are looking for these simple experiences more, the connection to one another. It comes from the employees, they prefer it over getting a massage. A party does not provide that. It's so loud at a party that you can't even talk to anyone."
Ben-Meir from SQream also advocates the integration of employees, and emphasizes that the company's more "relaxed" spirit filters out some of the candidates in advance. "It creates a pre-synergy between the people who come to us and the people who already work here, and that's how it works with us. Our end-of-year event, for example, took place in our offices, was produced entirely by our employees and included a quiz with prizes all about work colleagues and company life. It takes more work, but it connects employees. It's more modest, and it's ours. We recently celebrated a decade of the company and took everyone to Nachsholim. We carried crates of alcohol to the beach, and employees feel different about a fun gathering when they work for it. So yeah, sometimes the employees laugh at me for taking them for a walk in the desert and not for a spa day. But on the other hand, they connect amazingly and enjoy it so much more in the end."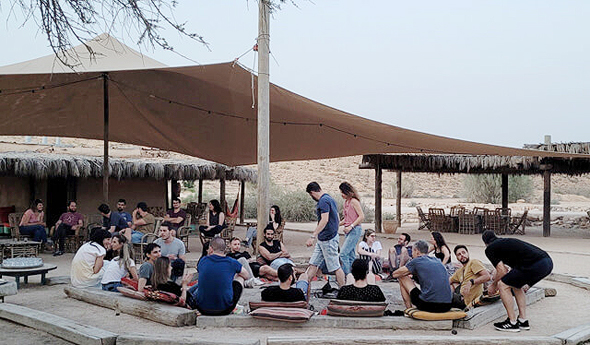 Taboola employee bonding - Photo credit: Taboola
"Even when it means carrying and moving things here and there, it's fun to do, and sometimes it's much more appreciated than ordering everything from the outside," says Ben Esh, 30, a product manager at SQream who has worked there for eight years since completing his army service. "In the beginning, when the company had no cash, we did the happy hours ourselves with employees buying and bringing alcohol themselves, a cotton candy machine, or basic ingredients to prepare a Mexican meal. I sort of miss those days."
And when you hear from employees in other companies about the parties they have?
"I have a part of me that's a little jealous, but it's just a matter of focusing on what's important at the moment - which is being interested in the work, the challenge and the possibilities for promotion. I started here as a developer, I was promoted to team leader, and moving to product is not easy or trivial. The other truth I must state is that nothing happens for free and as someone who has options in the company, I'm also kind of invested in it. The bottom line is that I would be happy to come to these parties as a guest but I would not feel comfortable if my company was the one organizing and paying for them."
And there's another point that both employees and managers raise: the question of how they are perceived. The enormous hi-tech salaries, options, those who get rich quick - all of these have already provoked public criticism for the way the industry is deepening the gaps in society. Then came the comedy sketches of "Eretz Nehederet" which portrayed the high-tech workers as totally out of touch hedonists. It bothers them, and it's another reason to steer clear of all the flashy events. "The sketches create an effect of alienation," admits Fogel of Rookout. "Everyone thinks we spend all day at the beach and at parties, and it's not like that because in reality we work crazy hours here."