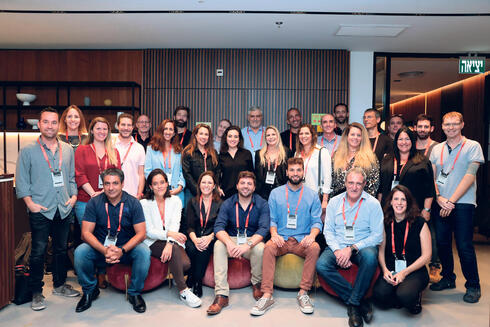 Poalim Hi-Tech CEO: "We are entering a much more challenging period in high-tech"
Leading investors and successful entrepreneurs shared their experience with 24 startups, chosen from hundreds, at Calcalist and Poalim Hi-Tech's annual Roadshow event. Poalim Hi-Tech CEO Michal Kissos Hertzog: "In entrepreneurial activity, a person is forced to meet themselves in the most extreme moments"
Entrepreneurs from 24 startups in the Seed and pre-Seed stages were chosen to participate in the Roadshow event sponsored by Calcalist and Poalim Hi-Tech. The companies were selected from 300 startups which applied and were given the opportunity to meet with industry executives, leading investors and prominent entrepreneurs.
In the first part of the event, the entrepreneurs went through three workshops, on product market fit, raising capital and recruiting personnel. In the second part of the day, the entrepreneurs met one-on-one with mentors, successful entrepreneurs and representatives of prominent venture capital funds including: Liad Rubin, Emerge Ventures; Emanuel Timur, Vertex Ventures; Merav Weinryb, Qualcomm Ventures; Itay Rand, 10D VC; Roi Bar-Kat, Intel Capital; Nate Meir, StageOne Ventures; Irit Kahan, DTCP Capital; Adi Gozes, Entrée Capital; Keren Kopilov, Firstime Ventures; Yair Snir, Dell Technologies Capital; Merav Rotem-Naaman, State of Mind Ventures; Jonathan Saacks, F2 Venture Capital; Sivan Shamri Dahan, Qumra Capital; Ayal Itzkovitz, Pitango First; Yaniv Golan, lool Ventures; Natalie Refuah, Viola Growth; Dede Goldschmidt, Samsung Catalyst Fund; Liran Grinberg, Team 8; Dekel Persi, TPY Capital; Gadi Porat, JVP; Yodafat Harel-Buchris, Blumberg Capital; Nimrod Cohen, TAU ventures; Roni Bonjack, at.inc; Hila Rom, Runi Ventures; Orit Shilo, Vintage Investment Partners; Hilla Ovil-Brenner, founder of Yazamiyot - Women Entrepreneurs, and Tomer Notkin, Poalim HI-Tech Business Center Manager.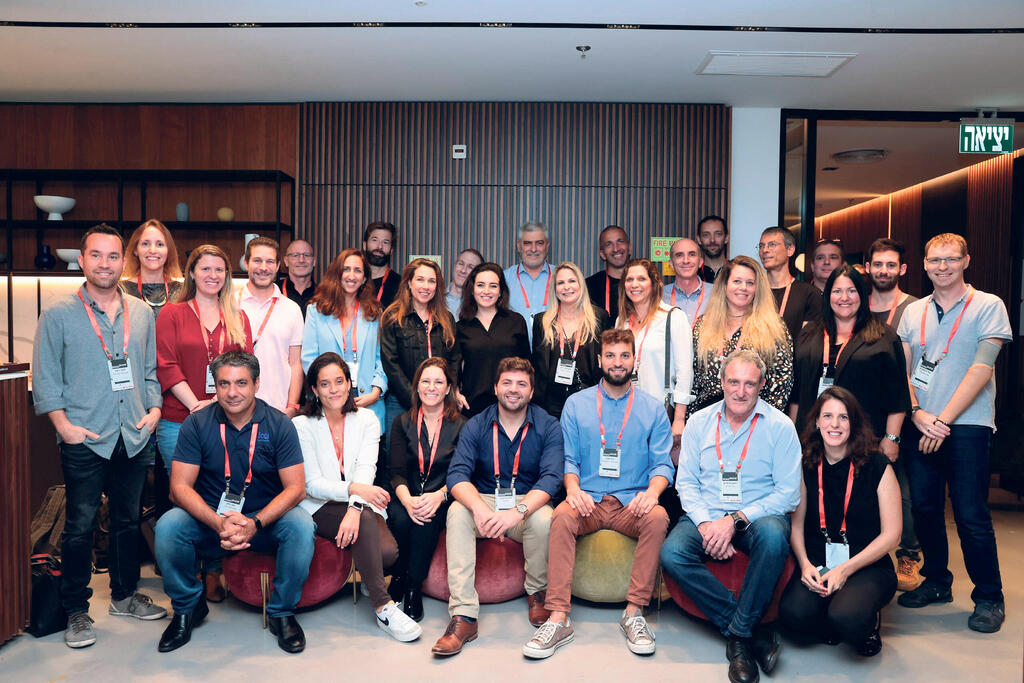 "There is something in entrepreneurial activity that requires a person to work very intensively on themselves," Michal Kissos Hertzog, CEO of Poalim Hi-Tech, said to the entrepreneurs at the event. "You are now in a race that will change fundamentally in 10 years. In a decade, you too will have insights and conclusions and understand what you would have done differently."
"We are entering a different period in the high-tech sector, much more challenging than the one that preceded it," she continued. "Some of you have the ability and sensitivity to have this conversation with the 'future me' right now, but only a tiny part of you will give it the space it needs along the way. I wish you all success. If I can give one piece of advice for the road: find the way to talk to this 'future me'".
Dov Brand, CEO of Mirage Dynamics, who develop video object replacement solutions, said: "I think what interests me the most is hearing insights from other people who are more or less sitting in the same seat as me but have their own journey." According to him, the experiences of other entrepreneurs in his situation helped him think about things he was doing well and things he could improve—and also try new things.
Karen Golan, CEO of DAWN, focusing on female personal diagnostics, felt that she received value from the insights of people who have done it before her, "and know how to chart the path clearly and point out the pitfalls that need to be watched out for. In the end even the very simple everyday tips give tremendous added value."
According to Noam Izhaki, CEO of Ballerine, a venture that helps financial organizations to verify the identity of their customers: "We got to know and meet and hear from people who have built amazing companies and the twists and turns on the way to doing it. In one of the conversations, they talked about building trust with your customers even if it means traveling and showing that you are there and backing them up in the difficult moments. This is a very important thing in the world of sales, especially in the early stages of the company, and it's something I take with me."