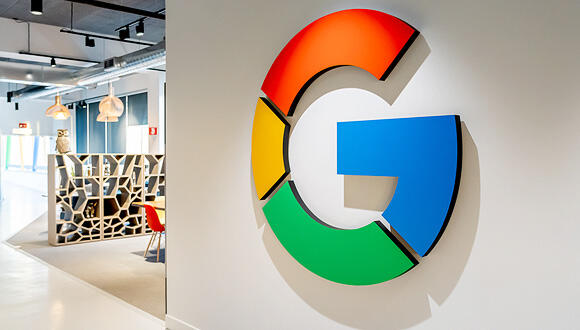 Meet the Israeli startups joining Google's Growth Lab
Ten local companies from different verticals are joining the sixth cohort of the tech giant's exclusive program
Ten Israeli startups have been selected for the sixth cohort of Google's Startup Growth Lab, a program launched by Google Israel in 2018 that now runs in 16 countries.
Riverside, Masterschool, Theranica, Guardz, Karma, Peech, OneStep, Anchor, Lexense, and Fundit will participate in Google's 4-month exclusive program for B2C and B2SMB startups aiming to accelerate the startups' businesses. 44 startups have participated in past cohorts, among the graduates are Melio, Papaya Global, Orcam, Oribi, Elementor, Workiz, AI21 Labs, Connecteam, Marble, Lili, Bookaway, Lumen and more.
Startup Growth Lab graduates have raised $3.7 billion after participation, hired more than 4,500 employees, with six of the startups becoming unicorns and four conducting an IPO.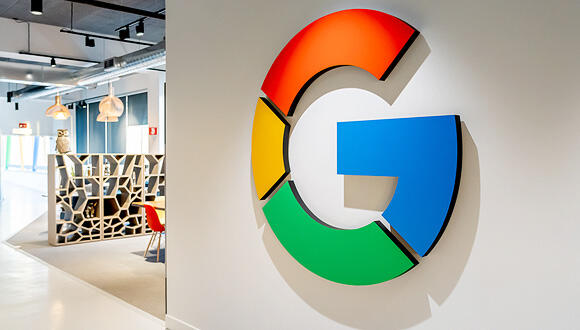 These are the ten startups accepted to the program:
Founders
: Nadav Keyson (CEO), Gideon Keyson (CTO), Jonathan Keyson (Head of Sales)
Funding
: $47 million total in two rounds
Riverside makes it easy to record remote podcasts and video interviews that look and sound like they were recorded in a million-dollar studio. The company was founded in 2019 by brothers Gideon and Nadav Keyson and is headquartered in Tel-Aviv.
Founders
: Otni Levi & Michael Shurp (co-CEOs), Eran Glicksman (VP technology)
Funding
: $100 million Seed funding
Masterschool develops a network of tech career-training schools. Its platform is currently home to dozens of schools that are training students in fields such as software development, data analysis, cybersecurity, and more. Through the Masterschool network, tech creators and industry experts launch schools, teaching and mentoring promising students with a curriculum that prepares them for careers in the most in-demand fields. Since it was founded in 2019, graduates from dozens of Masterschool schools have been hired by some of the largest tech companies, including Google, Microsoft, and Intel, more than doubling their previous salaries on average.
Founders
: Shimon Eckhouse (Chairman, Co-founder), Alon Ironi (CEO, co-founder), Ronen Jashek (COO, Co-founder), Slava Barabash (VP R&D, Co-founder)
Funding: $85 million total in four main rounds
Theranica is a prescribed digital therapeutics company developing advanced neuromodulation devices for migraine and other idiopathic pain conditions. The Israeli company has developed an FDA-cleared, smartphone-controlled, drug-free wearable device named Nerivio for the treatment of episodic and chronic migraines.
Founders
: Dor Eisner (CEO), Alon Lavi (CTO)
Funding
: $6 million total in Seed round
Guardz is a cybersecurity company that developed a platform providing real-time protection. Guardz identifies cyber issues, such as online fraud, phishing, malware, ransomware, and data breaches. The company's product automatically discovers and monitors clients' entire digital footprint and business-critical apps to continuously analyze cybersecurity posture and ensure business safety and security at all times.
Field
: E-commerce, fintech
Founders
: Jonathan Friedman (CEO), Ronen Yuval-Hoch (COO)
Employees
: 67 (mostly in Israel)
Karma is the developer of an AI-driven shopping assistance browser extension and app. Karma's shopping tool serves as one app across different devices. It offers consumers a planned shopping experience thanks to its automatic coupon finder, cash rewards, and price and inventory tracking. Karma has over 4 million users and works in partnership with more than 100,000 of the biggest brands in the world. Sephora, Overstock, Net-A-Porter, Urban Outfitters, Farfetch, and Macy's are among Karma's retail partners on its unified shopping network.
Field
: Saas, web application, media, content
Founders
: Danielle Dafni (CEO), Johnathan Amit Kanarek (CTO)
Israeli startup Peech has developed an automatic video editing solution that leverages machine learning and natural language processing (NLP) technology to turn in-house media content into high-quality branded videos within seconds. Peech's algorithm analyzes the verbal content of the speaker and adds visual elements that are calibrated with each company's brand book, the context of the speaker's content, the desired distribution channel, and the specific marketing goals.
Field
: Computerized physiotherapy
Founders
: Tomer Shussman (CEO), Shahar Davidson (CTO), Yuval Naveh (CSO)
OneStep is a software platform for motion analysis and digital physical therapy. Leading providers all across the U.S. (PT providers, orthopedic surgeons, and medical device companies) partner with OneStep to evolve from intermittent, clinic-based care to unbounded care that meets the patients wherever they are. OneStep aims to revolutionize the way the world understands human motion - to help billions of people restore, regain and master their mobility.
Field
: Fintech (automation and payments)
Founders
: Rom Lakritz (CEO), Omry Man (CRO), Leeor Aharon (CTO )
Funding
: $15 million (Seed)
Anchor is an autonomous B2B billing and collections platform that fully automates the entire billing cycle: from the minute the relationship starts with an agreement until the money is transferred to the vendor and reconciled in the general ledger. This provides both businesses and their clients full control, flexibility, transparency, and security by leveraging Open Banking and Account-to-Account payments.
Founders
: Yedidya Nisan (CEO), Ilya Schukin (CTO), Khen Levy (VP R&D)
Lexense's data-driven platform enables clients to more easily exercise their legal rights by unlocking access to the court system. The company offers services related to car accidents, employment, rent and housing, personal injury, and defamation cases.
Founders
: Geva Avidan (CEO, co-founder), Omer Haim (co-founder), David Novoseller (co-founder)
Funding
: $2.8 million (Seed)
Fundit.io is an automated SMB lending platform built for small businesses that helps borrowers and lenders close more successful deals. Fundit has created technology that streamlines the loan process and offers a user friendly, transparent landscape.