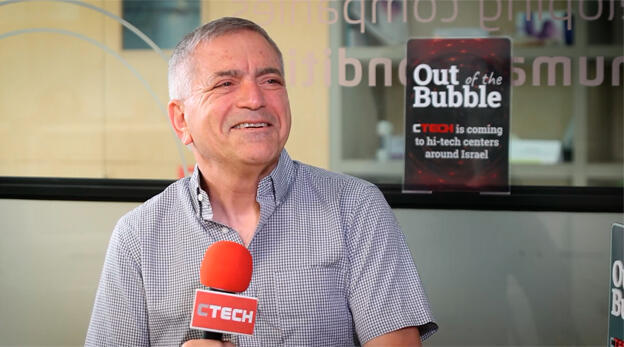 Out of the Bubble

Solveat introduces herbal medicine in bar form
During a visit to Misgav, CTech had a bite of next-generation functional food in the form of a chocolate bar
During CTech's Out of the Bubble adventure to Misgav, Udi Peretz, Co-Founder and CEO at Solveat, introduced health bars that are adapted to take herbal medicine extracts to treat specific medical conditions. Laid out on the table, a taste test was conducted on their new product.
"One out of three Americans are pre-diabetic, that is 88 million people in the U.S… and there are thousands of millions all over the world. It is a huge problem," explained Peretz, who himself is pre-diabetic. The medicine can be eaten with a meal like ordinary food in the form of chocolate, crackers, or health bars. "It will be available in Israel next year, we hope. We are working on regulations right now, and then in 2-3 years in the U.S. This is our goal market," he said.
You can watch the entire exchange in the video above.