She-VC

"More needs to be done regarding female founders"
Renana Ashkenazi, General Partner at Grove Ventures, considers herself a semiconductor girl who found her way into the venture capital industry by mistake. This is her story of success
Renana Ashkenazi, General Partner at Grove Ventures, believes that, as an investor, you can't judge women and men under the same light, carefully stating "often, women sound different then your typical male founder. You can't judge them for that. I see it most in their projections. When you're an investor you buffer what you hear so that if a founder says they will make $10 million ARR in two years then, in your head, you crop that by a third and add a few years. I often noticed that female founders do that math for me."
Ashkenazi joined Grove ventures approximately five years ago following a "professional crush" between her and Dov Moran (inventor of the USB memory stick). "I was asked by one of my current partners if I wanted to meet him (Moran). In my world he was like Beyonce, I was a semiconductor girl." Moran then offered her a position as principal at Grove. "I was debating it, I was comfortable. However, when Dov Moran asks you to come and work with him you say yes. I thought to myself, 'worst case I will go back in two years', that was five years ago."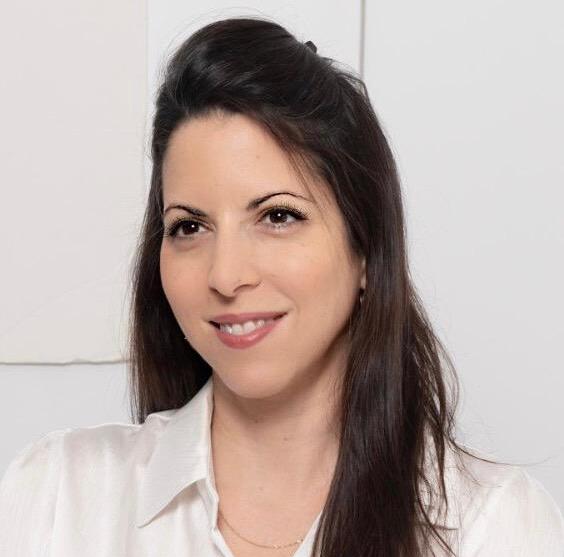 Ashkenazi's career began at Applied Materials after she completed her service at unit 8200. After several years she left to do her Masters in Chicago in medical engineering. "I have a pattern of being a nerd. I was then managing an R&D team at the Center for Innovation and Global Health Technology. We were developing diagnostic devices for poor countries in places like Africa. Being there was very different from the high end, high tech environment I came from. We encountered things you would never encounter in the western world like the need for plastic to withstand 50 degree heat as there is no air conditioning. Also, solutions needed to come in real time. For example, you need to test a baby for HIV and provide the results immediately as they won't be coming back, you won't be able to find the baby."
CTech's She-VC series follows the stories of various female partners and senior managers in venture capital funds in Israel. Only 16% of partners in Israeli venture capital firms are women, and only 9% are investing partners. This poses a liability regarding how many female founders will be able to receive investments and it speaks to the industry as a whole.
Ashkenazi then returned to Chicago and worked at a medical device company before ultimately deciding to return to Israel. "I wanted to live my life here and the longer you stay abroad the more difficult it is to come back."
Upon returning to Israel Ashkenazi rejoined Applied Materials until her fateful meeting with Moran, the Managing Partner at Grove.
Grove Ventures was established in 2017 and invests in early stage, disruptive startups. Their first fund was $110 million, the second $123 million, and their third fund from which they are currently investing holds $185 million. When asked how many women they have on their team Ashkenazi proudly states that almost half. But the situation at their portfolio companies isn't as good. "In managerial positions we are doing relatively well, however, regarding female founders we are way behind where we want to be. I have excuses but none of them matter. We need to do more."
As a child, Ashkenazi grew up feeling she cannot fail and she attributes that feeling mainly to her twin sister. "She is my other half. My family always made me believe I could do whatever I want. She thinks I am the best thing on the face of this earth, so from a very young age I grew up with that feeling."
When asked what tip she would offer young women looking to succeed, Ashkenazi replied: "First of all, know that you can. Then you need to put it out there. If it is only in your head then not a lot will happen. You also need to be okay with working hard for it. Don't be shy to reach out, people like to be consultants. Finally, use spell check all the time. There is nothing more off putting than when you have grammar mistakes."