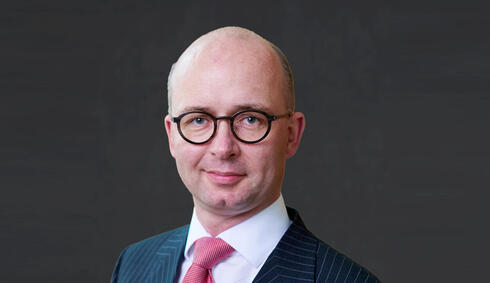 Interview

Heidrick & Struggles headhunting high-tech execs in the Holy Land
Tim Lüdke, a partner in the headhunting company Heidrick & Struggles, which is responsible for the past appointments of the former chairman of Google and the current CEO of Teva, is currently compiling a list of the most desirable people in high-tech and finance in Israel
What do Eric Schmidt, former CEO of Google, Kåre Schultz , the CEO of Teva, and Alfred Kelly, the CEO of Visa Global, have in common? At first glance, not much, beyond the fact that all three are at the head of large companies. However, those behind the scenes could also say that all three wouldn't have gotten the job if it weren't for the American headhunting company Heidrick & Struggles. Companies like Heidrick & Struggles often operate below the surface and don't want those who don't have to know about their existence and activities to be exposed to it. Over the past few months, Heidrick & Struggles has been scouring the Israeli ecosystem and building a list of targets.
The "targets" are the Eric Schmidt's and Kåre Schultz's of the future, which Heidrick & Struggles might then recommend to the technology, pharmaceutical and financial companies when they are looking for candidates to fill senior positions. Very quietly, the members of the company put together a list that already has several thousand names and anyone who considers themselves a successful career person should be on it.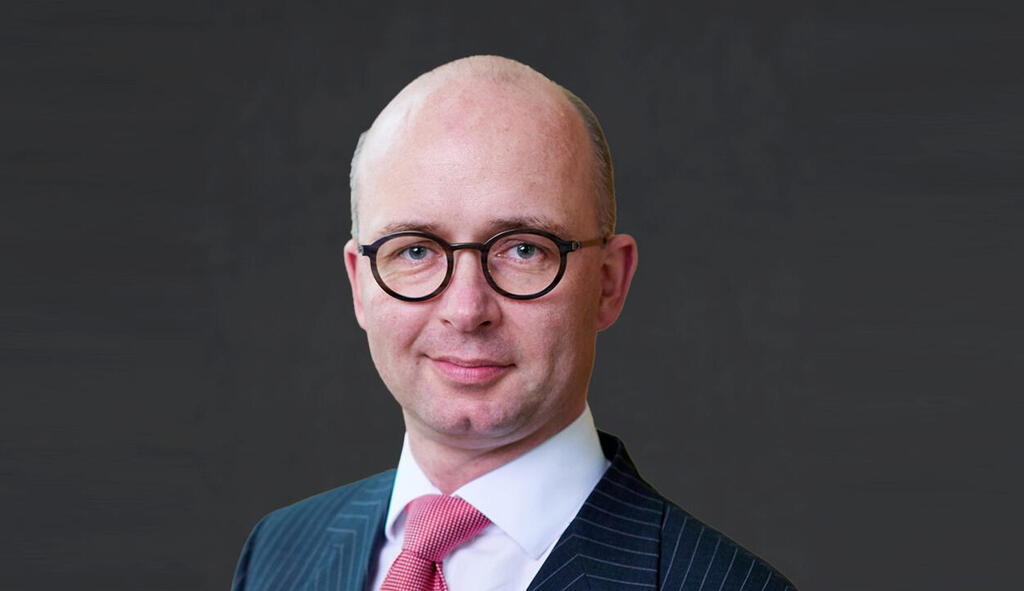 Before the current crisis in technology stocks, Heidrick & Struggles was trading at a value of more than a billion dollars. However, it has since fallen with everyone else and today trades at about half a billion dollars. This is despite the fact that 2021 was its peak year and revenues rose to a billion dollars compared to $621 million in 2020. The net profit reached $72.6 million. In an exclusive interview with Calcalist, Tim Lüdke, partner in Heidrick & Struggles' Milan and Tel Aviv offices and the regional leader for Heidrick & Struggles' Strategic Growth Markets, explains how so much money is made from moving individual people from one workplace to another.
"We only work with people who earn more than $200,000 a year. These are people in senior management positions, and only if it's a huge company will we also handle recruitments in the ranks of VP. Of course, there are areas of the world where the salary levels are a little lower and in the U.S. it is usually higher, but this is important for our commissions because we charge a third of the annual income of the candidate we brought to the company," Lüdke explains. "If someone receives a base salary of $200,000 a year and another $100,000 bonus, we will receive $100,000 if we find a position for them at one of our clients. In Israel the market is still new and unestablished, so in the first stage we will receive less than a third and we will start with a more flexible structure."
If we apply Lüdke's calculation method to the employment contract of Kåre Schultz, who joined Teva in 2017, then for his appointment alone the company made a very sizable sum. Just for the three months of work that year, the CEO, who was brought from Denmark to Israel, received $333,000 and also received a signing bonus of $20 million. Heidrick refuses to say exactly how much they received then, but it is likely that it was much more than $100,000. The Heidrick & Struggles financial report reveals that executive placement is a fairly productive business. The company which, as mentioned, reached an annual revenue of one billion dollars last year, employs only 365 consultants, so that the output of each of them was $2.7 million. The average income from the placement of each executive was $144,000.
Heidrick & Struggles, which operates almost everywhere in the world and unfortunately even acquired two companies in the field in Russia and Ukraine at the end of 2021, has set its sights on Israel's hyperactive high-tech market. The same sector that is lacking more than 10,000 skilled workers and today not a day goes by without a few dozen or even hundreds of workers being laid off.
"We have been looking at Israel for six years and we see on the one hand what is happening here in terms of development and the number of large local companies, and the high number of centers of multinational companies. On the other hand, you are a very unadvised market. Everyone thinks they know everything better on their own and there is no culture of using and paying for professional services."
This is true, because we are a small country and everyone is almost two or three WhatsApp messages away from one another. Those who did not study with me at the university, were with me in the army, in high school or are a parent at my child's school. And there is also LinkedIn, so why do you even need such an old-fashioned company?
"We don't pretend it doesn't exist, but even if everyone knows 70% of the people here, there is still the remaining 30% you don't know. They may be Israelis who left a long time ago and are thinking of returning, they may be Jews who want to immigrate and are looking for the right position to make the move. This will help the Israeli economy take another leap forward, because there is now an opportunity to bring here experienced executives from abroad. There is a large group of Israelis who came after the army to study at universities in the U.S., got married and now their children are growing up and they want them to be Israelis. Unlike in the past, there are many interesting jobs in Israel and on the other hand in the U.S. the pandemic period was very difficult, the airports were closed. A lot of people, whom you wouldn't even think of contacting, tell us they want to come back."
"Obviously, LinkedIn changed the industry because they made everything more transparent. In the 1990s, when I switched from running a computer company to working at Heidrick, clients also paid us for knowing the right people. Today everyone knows everyone and my daughter can do a better job on LinkedIn than me, but how to choose the right person on LinkedIn is another matter. It's not always clear if the person is really senior, because everyone has a lot of superlatives and titles there, or what exactly you do and where you live. Or where are you willing to move to. There are also positions for whom the number of candidates is literally at the level of counting on one hand. For example, we have now completed the process of locating a chief medical director for a large pharmaceutical company. It is something so complex and focused - there are only five people in the world who are suitable for the position and we know all of them. We know that of the five, two will definitely not want to move, and won't even answer the phone, the other two will answer but won't talk to the company itself, and if they want to bring a woman to the position, then there's only one candidate for that."
What do you mean 'they won't talk to the company'?
"This story is not as simple as it sounds, because we are talking about people, it is not a matter of a phone call. In quite a few situations the company itself has already contacted the particular candidate, but they have not even returned their call. Why? Because you need to know how to handle candidates properly. When we call, most of the managers call us back and not necessarily because they are looking for a job right now, but because they know they should be on our top list. Often they also use the phone from us for some kind of career counseling, to sniff out which direction you should go in the next position, who are the strongest companies in their field and who are less so. We do receive our money from the company, but we are of course more objective than the company itself. Our job is not to sell the company to the candidate, but to find the right person who in our opinion fits the company at the right moment and make the match."
Heidrick & Struggles' top lists, which currently include several million executives, are worth a lot of money. How do you build such a list in a new market like Israel?
"This is really intelligence work, of course we go through the social networks, but we also scour the market. We are connected here to consulting and accounting firms and investment and venture capital funds."
But it seems that you missed the right timing to enter the market. Now there are mainly layoffs, everything is shaking and in such a situation people are in no hurry to change jobs.
"To be honest, we started the process of entering Israel already a year ago, but we were surprised to find out how slowly everything happens in a country that is a technological powerhouse," Lüdke laughs. "It took us a long time to get everything started because of the bureaucracy, just opening a bank account took six months, which is very strange. My role in the company is to open new markets and a year ago I told people in my office: 'Israel will be easy,' but it really wasn't like that. In any case, we had an opportunity in Israel because Maya Prestfelder, who manages the local branch, had just moved to Israel from New York. But in general, a company like ours does not depend on economic cycles, and who knows how long that will last? Even in the financial crisis of 2008, we continued to work. There are people that do not feel secure in their current company if it is less stable and would be happy to leave in favor of a more stable company, even if they are not actively looking for a job."
How big can your business be in the small Israeli market?
"In the next two months two more employees will join and the ambition is to reach 6-8 employees. The focus in Israel is on technology and life sciences companies. There are many Israeli startups that are looking for executives abroad and they tell us: 'We need a CFO and he can be in Israel, in the U.S. or the UK, wherever the most suitable candidate will be found'. On the other hand, there are many development centers here of multinational companies that are also constantly looking for employees and do not know the local market."
And the layoffs in these companies that happen more and more often these days don't bother you?
"We are not involved in these processes because we only deal with senior employees."
How do you get on the list of candidates?
"Just contact me directly, but we know everything about everyone and if any company is looking for someone who exactly meets your description, we will get to you."
First published: 16:38, 29.07.22