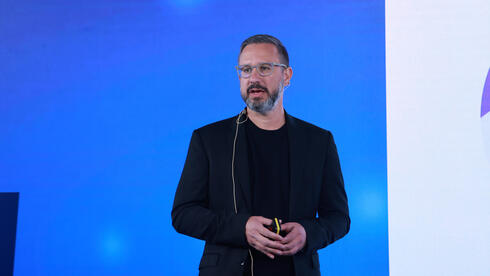 Mind the Tech London 2022

How TripActions went from zero revenue to a $7.5 billion valuation
The company focused on managing business trips pre-pandemic and CEO Ariel Cohen explained how he reinvented the company by launching new products and trying to attract new customers
"Pre-pandemic, we were close to $100 million in annual revenue, and then in a single day we lost all of our profits when the world went into lockdown. It was scary, but it also required plenty of thinking and taking action," said Ariel Cohen, co-founder and CEO of TripActions during the Mind The Tech London 2022 conference sponsored by Calcalist, Bank Leumi, and LabTech on Wednesday.
Before the pandemic, the company focused on managing business trips. "In 2016, we established the company and realized that organizing business trips and making sure they go smoothly depends on a lot of tiny details and managing them. It also demands plenty of one-on-one interactions. We offer a widespread solution that organizes all of the complicated parts of reservations online. We have customers who are both large and small businesses," Cohen said.
When the period of lockdowns ensued in March 2020, the company encountered a crisis and was forced to layoff employees since the world shutdown travel-wise. The company would recover though, announcing a $275 million funding round at a $7.25 billion valuation in October of last year thanks to its new products and clients.