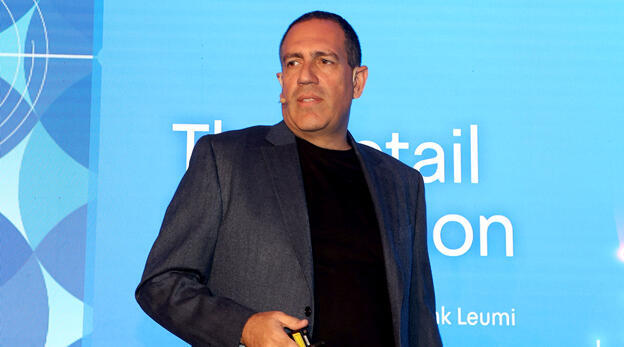 Mind the Tech London 2023

Leumi Deputy CEO: "The bank coming to the customer - this is the revolution"
Shmulik Arbel, who also serves as the head of Bank Leumi's banking division, spoke at the Mind The Tech London conference of Calcalist & Bank Leumi. "When I accepted the position of managing the banking division, I wanted to improve customer service. Today we are in the midst of four revolutions in the digital field"
"We want to be number one, that's why we had to revolutionize the service," Shmulik Arbel, deputy CEO and head of Bank Leumi's banking division said at Calcalist and Bank Leumi's Mind The Tech conference in London.
"Two years ago I began managing the banking division and I realized that my main goal is to improve our customer service. I realized that this could be done with a revolution and not with small steps. Today, to make a significant change you have to challenge everything you did in the past.
Arbel went on to speak about the four revolutions Leumi is making in the digital field.
You can watch his full talk in the video above.