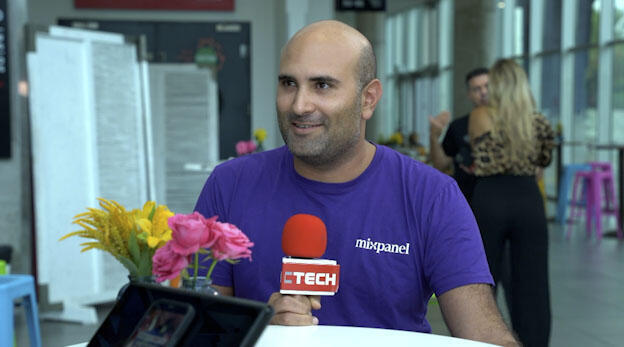 CTalk

"The gaming industry wasn't our focus industry… but they chose us"
Ofer Polivoda, GM Israel at Mixpanel, spoke to CTech about how its platform helps the gaming sector
"In general, when we launched the Israeli site two years ago, the main purpose was to support roughly 100 existing clients at that time," explained Ofer Polivoda, GM Israel at Mixpanel. "Currently, we are trying to help and support different organizations. We have a wide range of companies of 20 employees and up to the thousands."
Mixpanel is an American company with offices in Israel that provides an analytical solution for companies that don't have the expertise, the knowledge, to analyze in-house easily. Mixpanel estimates that only 2-5% of the employees at any given company actually have the experience and knowledge of how to analyze data, and yet companies are happy and proud to say they are driven by data, driven by numbers. "This isn't the reality," he continued. Today, Mixpanel democratizes data and works with nearly 40,000 organizations around the globe, 400 of which are in Israel.
"It is interesting because the gaming industry wasn't our focus industry but over the last 14-16 months, they chose us. We are seeing more and more companies that are using Mixpanel and are interested in democratizing their data by using us," he concluded.
You can watch the entire exchange in the video above.