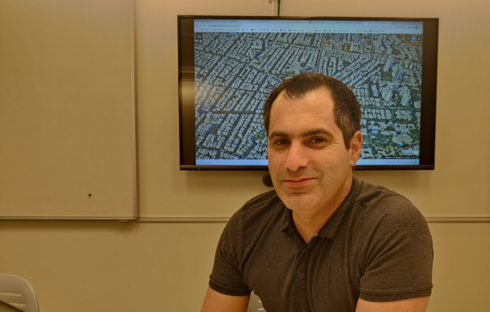 Israeli mapping company unleashes its tech in Italy
Simplex produces high-resolution aerial 3D mapping for municipalities and private companies.
Simplex, an Israeli aerial 3D mapping company based in Herzliya, has announced that it has started offering its services to Italian towns and cities. Together in a partnership with a local IT company working with 200 municipalities, Simplex expects to cover 150 Italian cities over the next three years.
"In Italy, they are maybe 15 years behind the digitalization in Israel, so it is a huge breakthrough and [they're] investing a lot of money in becoming more digital. This is why our platform fits in well with the general approach in Italy," explained Avi Aflalo, Co-Founder and CEO at Simplex. "Covid did a lot of bad things but it helped us because people understood they need access to the areas to see things even if they cannot be there on the ground. This helped municipalities understand they need that kind of a tool to work with the data."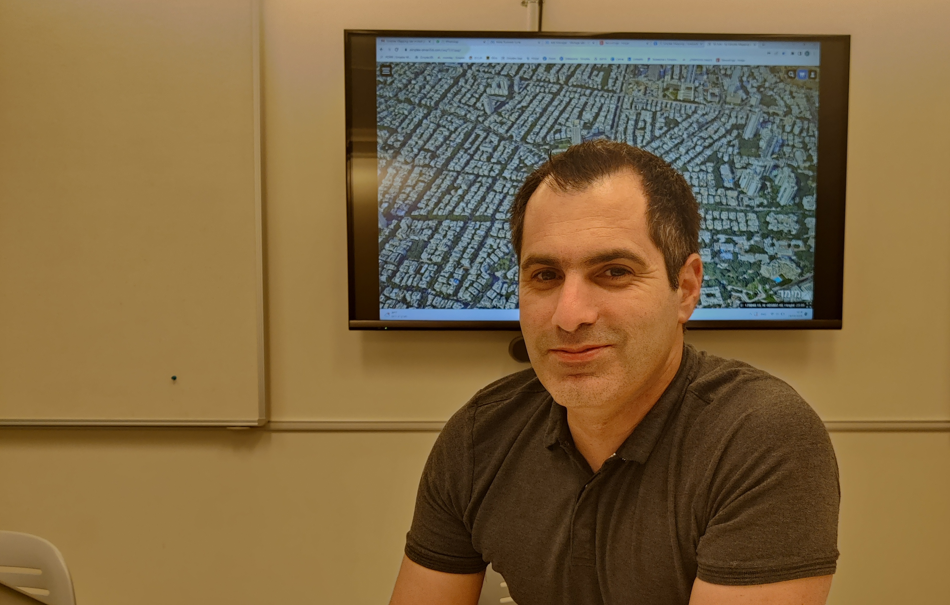 Simplex offers a SaaS platform for municipalities or private companies to access high-quality data collected from satellites and aircraft for cities around the world. It accesses data from surveillance cameras as well as data available from Waze and is collected using its own aircraft, to create a "digital ID" of a city. The company has already recorded the Israeli regions of Tel Aviv, Jerusalem, and Eilat, and has taken part in case studies for regions including Los Angeles, Austria, and Chile. Whereas companies like Google can create maps with a resolution of around 10cm, Simplex offers a resolution as low as 3cm.
Municipalities can use the platform to help with security, crowd control, or urban planning. Private companies are primarily from the 'AEC' sector - architects, engineers, and construction - and use the platform for real estate or property planning. Subscriptions vary from $100 a year to $10,000, a price Aflalo calls "reasonable for any organization" that wants to use data to help with its projects.
In 2022, CTech reported that Simplex received a
$40 million investment from Fortissimo Capital
, which acquired 40% of the company at an estimated value at the time of $50 million. The maps are compliant with GDPR requirements making its expansion into both European and American markets possible at a fast scale.
"We are looking at Europe as well as a few more countries to explore, but the main markets for this year are Italy and Japan, where we start soon with a partner," explained Aflalo. "Japan on the one hand is very advanced with technology, but on the other hand is very conservative with digitalization and there is no such system." The third region is America which the company plans to enter soon with its own Simplex USA brand there. In the past, Simplex has worked with the U.S. on a "sporadic" basis but will plan to address B2B and B2G markets with more partners there in the future.
Whereas Google Maps offers users a view of the entire world, it does so on a fairly basic level. Users can view cities and streets but are unable to actually manage data in the same way they can with something like Simplex. If registered with an account, users can track foot traffic and future building construction, and rely on updates that are done every few months instead of every few years. "You don't pay us for the creation of the data, you pay us for the subscription for the data which already exists… Then you can do all the analysis of the data you need," he explained.
One area Simplex needs to expand its offering is its street view, which still relies on a Google Maps API to fill its gaps. This writer used the platform to spy on his home in Tel Aviv: whereas the bird's eye 3D map was fairly updated, the street view was provided by Google and recorded in 2017. In time, it is assumed that Simplex will close this gap and offer its superior technology to all aspects of city streets and not reside in the clouds.
"They give you just a map that you open to everywhere and you don't know when it will be updated. You don't have access to analyze and measure and to do all these sophisticated things we are doing," Aflala concluded. "It might be a good combination with their offering but it is something in the future where we will have to wait and see."